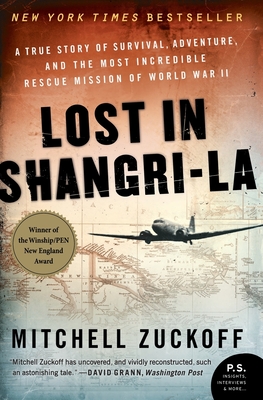 Lost in Shangri-La
A True Story of Survival, Adventure, and the Most Incredible Rescue Mission of World War II
Paperback

* Individual store prices may vary.
Other Editions of This Title:
Digital Audiobook (4/25/2011)
Hardcover (4/26/2011)
Paperback, Large Print (4/26/2011)
Compact Disc (12/15/2015)
Paperback (4/1/2011)
Hardcover (4/1/2011)
Paperback (3/1/2012)
Fall '12 Reading Group List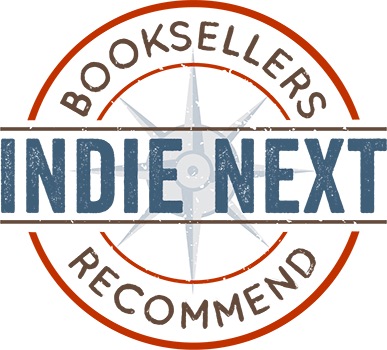 "May 13, 1945. Twenty-four U.S. soldiers stationed in Dutch New Guinea pack into a C-47 for a sightseeing trip over a lush, mysterious, newly discovered valley. Unable to navigate the dense tropical clouds and steep mountain faces, the pilot crashes the plane deep in uncharted jungle. Only three injured passengers, including a WAC, survive. How they attempt to save themselves while caught between Japanese troops and hostile headhunters, what happens when they encounter a Stone Age tribe that had never seen white men or women, and how they are finally rescued is at the heart of this amazing true story."
— Lisa Howorth, Square Books, Oxford, MS
View the List
Description
A New York Times bestseller, the extraordinary World War II mission to rescue survivors of a U.S. military plane crash in an isolated corner of the South Pacific, and the ancient indigenous tribe members that aided those stranded on the ground in this "Shangri-La."
 
Award-winning former Boston Globe reporter Mitchell Zuckoffunleashes the exhilarating, untold story of an extraordinary World War IIrescue mission, where a plane crash in the South Pacific plunged a trio of U.S.military personnel into a land that time forgot. Fans of Hampton Sides' Ghost Soldiers, Marcus Luttrell's Lone Survivor, and David Grann's The Lost Cityof Z will be captivated by Zuckoff's masterfullyrecounted, all-true story of danger, daring, determination, and discovery injungle-clad New Guinea during the final days of WWII.
Praise For Lost in Shangri-La: A True Story of Survival, Adventure, and the Most Incredible Rescue Mission of World War II…
"A truly incredible adventure."
— New York Times Book Review

"[A] gripplingly cinematic account. . . . A remarkable cast of characters. . . . A."
— Entertainment Weekly

"This is an absorbing adventure right out of the Saturday-morning serials. . . . Lost in Shangri-La deserves a spot on the shelf of Greatest Generation nonfiction. It puts the reader smack into the jungle. "
— Cleveland Plain Dealer

"Zuckoff transforms impressive research into a deft narrative that brings the saga of the survivors to life."
— Publishers Weekly (starred review)

"Zuckoff delivers a remarkable survival story. . . . In this well-crafted book, Zuckoff turns the long-forgotten episode into an unusually exciting narrative. . . . Polished, fast-paced and immensely readable—ready for the big screen."
— Kirkus Reviews (starred review)

"[An] engaging story. . . . This excellent book will be enjoyed by anyone who loves true adventure stories."
— Library Journal (starred review)

"A riveting tale in the hands of a good storyteller. . . . LOST IN SHANGRI-LA is the most thrilling book, fiction or nonfiction, that I have read since I can't remember when."
— Seattle Times

"Mitchell Zuckoff has uncovered, and vividly reconstructed, such an astonishing tale. . . . Zuckoff skillfully builds narrative tension and deft character portraits. . . . . He has pulled off a remarkable feat — and held the reader firmly in the grip."
— David Grann, Washington Post
Harper Perennial, 9780061988356, 432pp.
Publication Date: April 24, 2012
About the Author
Mitchell Zuckoff is the Sumner M. Redstone Professor of Narrative Studies at Boston University. He covered 9/11 for the Boston Globe and wrote the lead news story on the day of the attacks. Zuckoff is the author of seven previous works of nonfiction, including the number one New York Times bestseller 13 Hours: The Inside Account of What Really Happened in Benghazi, which became the basis of the Paramount Pictures movie of the same name. His earlier books also include the New York Times bestsellers Lost in Shangri-La and Frozen in Time. As a member of the Boston Globe Spotlight Team, he was a finalist for the Pulitzer Prize in investigative reporting and the winner of numerous national awards. He lives outside Boston.
1. The story of the rescue mission told in Lost in Shangri-La was not well-known in recent years. Did this surprise you? How much did you know about World War II as it affected this part of the world before reading this book? What did you learn about the war for the first time while reading?
2. How does the author describe the natives' view of war as it compares to World War II? Were the Dani more of a threat to the survivors or were the survivors and their rescuers more of a threat to the tribespeople? Does either group really let down their guard?
3. Meeting the American and Filipino soldiers left a mark on the Dani people. Do you think the meeting had a positive effect on the Dani? What was one of your favorite stories shared by the modern villagers about the impact of the soldiers?
4. Were those who took part in the rescue mission heroes? Would you have been able to parachute into the valley without knowing how you would get out? What makes a man or woman a hero, and does that definition change during wartime?
5. How did the experience of Margaret, the one woman lost in Shangri-La, differ from that of the men? Why do you think the American public was so interested in her plight in particular? What does that say about the status and lives of women during that time?
6. How would you have reacted if you were on that fateful plane ride? What about if you were one of the rescuers? Has there been a time in your own life where your courage and determination were tested in this way?