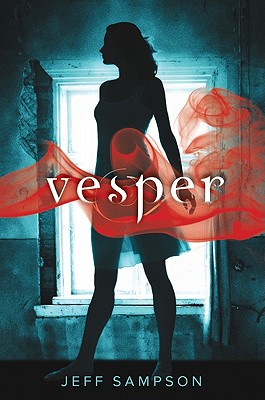 Vesper (Deviants #1) (Hardcover)
Balzer + Bray, 9780061992766, 304pp.
Publication Date: January 25, 2011
Other Editions of This Title:
Paperback (12/27/2011)
* Individual store prices may vary.
Description
Emily Webb is a geek.And she's happy that way. Content hidingunder hoodies and curling up to watch oldhorror flicks, she's never been the kind of girlwho sneaks out for midnight parties. Andshe's definitely not the kind of girl who startsfights or flirts with other girls' boyfriends.Until one night Emily finds herself doingexactly that . . . the same night one of herclassmates—also named Emily—is foundmysteriously murdered.
The thing is, Emily doesn't know whyshe's doing any of this. By day, she's the sameold boring Emily, but by night, she turnsinto a thrill seeker. With every nightfall,Emily gets wilder until it's no longer just herpersonality that changes. Her body can dothings it never could before: Emily is nowstrong, fast, and utterly fearless. And soonEmily realizes that she's not just comingout of her shell . . . there's something muchbigger going on. Is she bewitched by the soulof the other, murdered Emily? Or is EmilyWebb becoming something else entirely—something not human?
As Emily hunts for answers, she finds outthat she's not the only one this is happeningto—some of her classmates are changingas well. Who is turning these teens intomonsters—and how many people will theykill to get what they want?
About the Author
Jeff Sampson is the author of the first two books in the Deviants series, Vesper and Havoc. He is also a pop-culture fanatic with an abiding love of TV and movies, much like his main character, Emily. Jeff lives in Seattle, Washington.
Praise For Vesper (Deviants #1)…
"While the paranormal transformations will tempt fans of the genre and make a good hook for readers, it's Emily's transformation into a confident young woman who is more comfortable in her skin and willing to stick up for herself and others that makes this book a strong addition."
— School Library Journal

"Will have readers clamoring for the next book."
— Voice of Youth Advocates (VOYA)

"Emily's attractive personality, drab on the surface but with emerging panache, easily holds readers' attention, especially during her feral nighttime prowls. Intriguing."
— Kirkus Reviews

"Should leave readers eager for the next book."
— Publishers Weekly

"A smart and good-humored addition to the current werewolf wave."
— Booklist

"Addictive and suprising. I couldn't wait for night to fall to see what Emily would do next!"
— Lauren Kate, New York Times bestselling author of the Fallen series

"Jeff Sampson's debut delivers the goods-it's exciting, witty, and impossible to put down. The best kind of page-turner."
— Michael Grant, New York Times bestselling author of the GONE series

"Emily is smart, funny, fierce, and just generally kicks ass. The otherworldly mysteries she uncovers will keep you guessing all the way to the final page."
— K.A. Applegate, author of Animorphs and Remnants
or
Not Currently Available for Direct Purchase