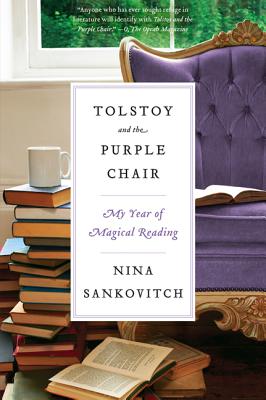 Tolstoy and the Purple Chair (Paperback)
My Year of Magical Reading
Harper Perennial, 9780061999857, 256pp.
Publication Date: June 19, 2012
Other Editions of This Title:
Digital Audiobook (2/4/2013)
Hardcover (6/1/2011)
Hardcover, Large Print (11/1/2011)
* Individual store prices may vary.
Fall '12 Reading Group List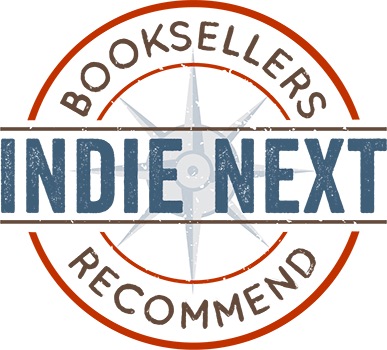 "This graceful memoir describes a true love affair with books. After losing her 46-year-old sister to cancer, Sankovitch embarks on a year of reading: one book every day for a full year. Her project, complete with daily book reviews, becomes an ongoing conversation with her sister and provides insight into her own past and contact with bibliophiles across the world. This is the best description of the power of books that I have ever encountered!"
— Caitlin Doggart, Where the Sidewalk Ends, Chatham, MA
View the List
Description
"Nina Sankovitch has crafted a dazzling memoir that reminds us of the most primal function of literature--to heal, to nurture and to connectus to our truest selves." --Thrity Umrigar, author of The Space Between Us
Catalyzed by the loss of her sister, a mother of four spends one year savoring a great book every day, from Thomas Pynchon to Nora Ephron and beyond. In the tradition of Gretchen Rubin's The Happiness Project and Joan Dideon's A Year of Magical Thinking, Nina Sankovitch's soul-baring and literary-minded memoir is a chronicle of loss, hope, and redemption. Nina ultimately turns to reading as therapy and through her journey illuminates the power of books to help us reclaim our lives.
About the Author
Nina Sankovitch launched ReadAllDay.org in 2008, and at the end of her year of reading, she was profiled in the New York Times. She continues to review books on ReadAllDay.org and for the Huffington Post. She lives in Connecticut with her husband and four sons.
Praise For Tolstoy and the Purple Chair: My Year of Magical Reading…
"The beauty of her project lies in seeing how books intertwine with daily life, how very much they affect our moods, interactions, and, especially important for Sankovitch, how we recover and process our memories….She makes reading seem accessible, relaxing, inspiring, fun."
— Los Angeles Times

"Anyone who has ever sought refuge in literature will identify with Tolstoy and the Purple Chair."
— O, The Oprah Magazine

"Sankovitch's memoir stands as a tribute to the power of books to enrich our daily lives."
— Christian Science Monitor

"This graceful memoir describes a true love affair with books."
— Boston Globe

"A beautifully fluid, reflective, and astute memoir that gracefully combines affecting family history with expert testimony about how books open our minds to 'the complexity and entirety of the human experience.' Sankovitch's reading list in all its dazzling variety is top-notch."
— Booklist

"[Tolstoy and the Purple Chair] digs deep into that near-mystical connection between a reader and an author—that startling feeling that you are channeling someone you have never met...A gripping and inspiring book."
— Connecticut Post

"What Sankovitch has accomplished in her first book is not only to celebrate the transformational, even healing, powers of reading, but to give the reader a feeling of reading those books as well, through the eyes of an astute reader."
— Kirkus Reviews (starred review)

"Her deeply moving memoir artfully intertwines her immigrant family's history with the universal themes of hope, resilience, and memory. Tolstoy and the Purple Chair celebrates not only the healing power of literature but its ability to connect us to the best of ourselves — and each other."
— American Way

"[An] entertaining bibliophile's dream…Sankovitch's memoir speaks to the power that books can have over our daily lives. Sankovitch champions the act of reading not as an indulgence but as a necessity, and will make the perfect gift from one bookworm to another."
— Publishers Weekly

"Nina Sankovitch has crafted a dazzling memoir that reminds us of the most primal function of literature—to heal, to nurture and to connect us to our truest selves."
— Thrity Umrigar, author of The Space Between us

"In Tolstoy and the Purple Chair, her affectionate and inspiring paean to the power of books and reading, Sankovitch gracefully acknowledges that her year of reading was an escape into the healing sanctuary of books, where she learned how to move beyond recuperation to living."
— BookPage

"Tolstoy and the Purple Chair will transport you to a time before texts and tweets. Through the stories of her own family, Nina Sankovitch shows how books have the power to refresh, renew, and even heal us. I loved this memoir."
— Julie Klam, author of You Had Me at Woof

"Tolstoy and the Purple Chair is original, uplifting and very moving: a unique celebration of life, love and literature."
— S. J. Bolton, author of Now You See Me

"[A] brilliant and heartwarming book."
— Ventura County Star

"An original and touching…account of one woman's lifelong affinity for books and her attempt to channel that affinity to deal with her grief after her sister dies. Tolstoy and the Purple Chair is an understated but moving story about the effects of a 'year of magical reading.'"
— The Dartmouth

"Tolstoy and the Purple Chair masterfully weaves beloved and sometimes surprising books into central events in the writer's life. There is much to learn from this moving book. Sankovitch writes with intelligence and honesty, leading us to respond in a similar manner."
— Chitra Banerjee Divakaruni, author of One Amazing Thing

"Tolstoy and the Purple Chair is a must-read for anyone who adores books. It is also a primer on the healing power of taking time off to grieve by immersing oneself in a revered activity."
— The Book Bully

"Tolstoy and the Purple Chair is an absolutely lovely account of the healing power of literature."
— Devourer of Books

"Sankovitch's account works well because she uses her reading list to jump off into topics that are tangential, yet intriguing and often important."
— Buffalo News

"A beautifully paced look at how mindfulness can affect the psyche."
— Shelf Awareness (starred review)

"[Tolstoy and the Purple Chair] offers timeless wisdom, is uplifting and has a powerful message."
— PsychCentral.com

"She is adept at stitching together musings about the books she is reading with memory and narrative from her own life."
— The Christian Century

"What is best in Tolstoy and the Purple Chair, however, is not the author's literary criticism, but the way in which she blends her accounts of her reading with the story of her family and with broader human concerns."
— Smoky Mountain News
One of Nina's favorite books from childhood, The Most Beautiful Woman in the World, can still bring tears to her eyes when she reads it today. What books did you love as a child that can still elicit strong emotions in you today?
After losing her sister to cancer, Nina Sankovitch reacted by trying to live a life full of activities: "I was going to live double if my sister couldn't live at all." It is only after three years of incessant activity, a life "lived at increasing speed", that she realizes a "full life" does not mean full of scheduled commitments, planned activities, and constant engagement. How do you define a "full life"? How has that definition changed over the years of your life, and what events from your life led you to change that definition?
In your own experiences of reading, how has a book allowed you to relive a difficult period in your life or in world history, and learn from that event? Do you believe, as Nina does, that experiences can lead to learning and improved chances for mankind?
In the book Nina writes: "it is a gift we humans have, to hold onto beauty felt in a moment for a lifetime." What does Nina mean by "beauty"? What are some examples from your own life—"moments of beauty" that you will never forget?
Nina wants to recover for her children their "palmy days" of a carefree childhood. Children come to their awareness of death at various ages and in various ways. How do you think a child is affected by an early experience of the death of a close relative? What was your first experience with death and how did you react? Did it change your outlook on life?
Nina explores the pitfalls of lending and borrowing books: "the giver of the book is not exactly ripping open her soul for a free look, but when she hands over the book with the comment that it is one of her favorites, such an admission is very close to the baring of the soul." Have you ever received a book as a present that you would never have chosen for yourself? Did you read the book? What did you discover in your reading?
For Nina, books are an escape to other places in time and around the world. What kind of escape do you look for in books? Do you prefer to visit exotic places or to return to old, familiar places you have not been to for awhile?
Nina finds comfort in discerning the unbreakable connection that exists between her and her sister: "Her place in my life is defined by everything she did, everything she showed me, and the way she led me to new ideas." How would you define the connections that bind you to specific members of your family and to each of your close friends? How do such connections survive through the years and even through absence and loss? What role does memory play? Are there certain books that bind you to a certain person or place?