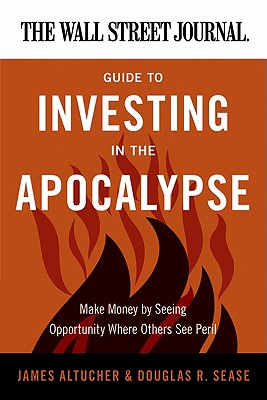 The Wall Street Journal Guide to Investing in the Apocalypse: Make Money by Seeing Opportunity Where Others See Peril (Paperback)
Make Money by Seeing Opportunity Where Others See Peril
Harper Paperbacks, 9780062001320, 178pp.
Publication Date: February 1, 2011
Description
In The Wall Street Journal Guide to Investing in the Apocalypse, authors James Altucher and Douglas R. Sease provide investors with provocative and essential guidance that will enable them to take advantage of the lucrative investment opportunities that inevitably will arise when disaster strikes. The only book of its kind currently on the market, this indispensible handbook will help savvy investors make money by seeing opportunity where others see only peril.
Advertisement