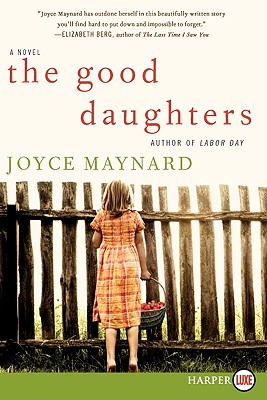 The Good Daughters (Paperback)
HarperLuxe, 9780062002129, 423pp.
Publication Date: August 24, 2010
* Individual store prices may vary.
or
Not Currently Available for Direct Purchase
September 2010 Indie Next List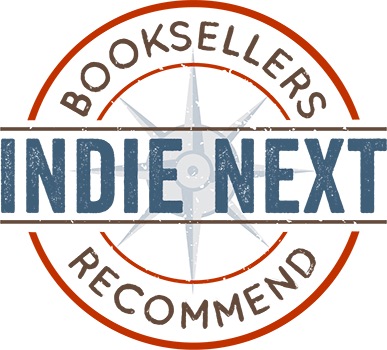 "The Good Daughters follows the lives of two women, born on the same day, in the same hospital, to two very different families. Their lives couldn't be less similar, but the one thing they have in common is a feeling of never quite fitting in. At times comic, at times tragic, at times horrifying, this novel is a fascinating study of what it means to be part of a family. This is not a book to simply read and enjoy, but one that that calls out to be shared and discussed."
— Joe Eichman, Tattered Cover Bookstore, Denver, CO
View the List
Description
"A story of choices and events so intimate I felt I was part of it. The novel is wrenching, the emotions radiant, and it will leave readers transformed"
--Luanne Rice, author of The Deep Blue Sea for Beginners"Joyce Maynard has outdone herself in this beautifully written story you'll find hard to put down and impossible to forget."
-- Elizabeth Berg, author of The Last Time I Saw You Bestselling author of the critically acclaimed Labor Day, Joyce Maynard now brings us The Good Daughters, a spellbinding novel about friendship, family secrets, and the strange, unexpected twists of fate that shape our lives. The story of two women born the same day in the same hospital, but raised in vastly different emotional environments, The Good Daughters is another high note in Maynard's already distinguished writing career.
Praise For The Good Daughters…
"Maynard's spare prose packs a rich emotional punch...a can't put-it-down mystery."
-People on THE GOOD DAUGHTERS

"[Maynard] weav(es) a knotty tale of family secrets, told in the alternating voices of her likable main characters."
-Entertainment Weekly on THE GOOD DAUGHTERS

"I am hard pressed to think of anything I've read that more honestly and eloquently expresses both the perils and the pleasures of love. Joyce Maynard has outdone herself in this beautifully written story you'll find hard to put down, and impossible to forget."
-Elizabeth Berg, author of The Last Time I Saw You

" THE GOOD DAUGHTERS, weaves a story of choices and events so intimate I felt I was part of it. The novel is wrenching, the emotions radiant, and will leave readers transformed."
-Luanne Rice, New York Times bestselling author of The Deep Blue Sea for Beginners

"Joyce Maynard is in top-notch form with Labor Day. From the perfect pitch of a teenaged boy narrator to the eloquent message of how loneliness can bind people together, this is simply a novel you cannot miss."
-Jodi Picoult, New York Times bestselling author of My Sister's Keeper and Handle With Care

"Labor Day is suffused with tenderness, dreaminess and love . . . first and foremost a page-turner . . . [it] puts back together the world that it destroys . . . .you definitely need to get a box of tissues."
-Newsday

"[The] story is moving and fast-moving, affirming Maynard's reputation as a master storyteller and showing her to be a passionate humanist with a gifted ear and heart. . . . Maynard illuminates the human experience."
-People (Four Stars)

"Riveting and disturbing."
-Katha Pollitt, New York Times Book Review on At Home in the World

"But apart from being a successful thriller, this book is a fascinating portrait of what causes a family to founder, and how much it can cost to put it back on the right path. "
-NPR.org

"Beautifully written."
-New Orleans Times-Picayune

"A sometimes painful tale, but captivating and surprisingly moving."
-Publishers Weekly

"It is a testament to Maynard's skill that she makes this ominous setup into a convincing and poignant coming-of-age tale."
-Washington Post

"Maynard expertly tugs heartstrings in a tidy tale. "
-Kirkus Reviews

"Maynard details Henry's roller-coaster emotions for Frank – he is both jealous and grateful – and his mother's emotional journeys – with skill and tenderness for the uncertain willingness of broken hearts to mend. The poignant results are revealing of our ability to forgive and to grow."
-Smart Money

"Maynard deftly pulls the reader into the fragile lives of these three vulnerable characters and their preordained march toward the novel's denouement. A marvelous read––perfect for one long sitting––this novel leaves the reader wishing it didn't ever have to end."
-BookPage

"Labor Day is both a coming-of-age story and a love story- a tale of profound loss, redemption and soul searching that is not to be missed."
-www.MyDailyFind.com

"Labor Day is a startling novel of love, friendship, trust, treachery, betrayal, and the deep lessons that we learn in life.... It's a powerful, poignant mix in the hands of author Joyce Maynard and a novel no one should miss."
-www.Gather.com

"Maynard spins a fascinating story of damaged people seeking the one thing they long for – love. "
-Wichita Falls, TX, Times Record News

"Maynard offers fresh insight into what constitutes family."
-USA Today

"Maynard is in top form in this tale of love, betrayal, and forgiveness."
-Associated Press

"Maynard has created an ensemble of characters that will sneak into your heart, and warm it while it breaks."
-St. Petersburg Times

"Maynard gets inside the head of an adolescent boy who is grappling with his own identity and the mysteries of sex (while revealing the secrets of making perfect pie crust). "
-Salt Lake City Tribune

"Powerful."
-Newark Star Ledger

"Maynard's inventive coming-of-age tale indelibly captures the anxiety and confusion inherent in adolescence, while the addition of a menacing element of suspense makes this emotionally fraught journey that much more harrowing."
-Booklist

"Maynard...is in top form in this tale of love, betrayal and forgiveness."
-Record Searchlight (Redding, CA)

"Unique and chilling."
-Detroit News

"The novel is an extended meditation on the nature of love, grief and loneliness.... Maynard has created an ensemble of characters that will sneak into your heart, and warm it while it breaks. "
-St. Petersburg Times

"Surprisingly moving."
-Arizona Republic

"A haunting and hopeful story."
-Hartford Courant

"Absorbing."
-More Magazine on THE GOOD DAUGHTERS

"Maynard is a clever storyteller."
-Seattle Times on THE GOOD DAUGHTERS

"Vividly rendered."
-Tampa Tribune on THE GOOD DAUGHTERS

"An impressive writer...with a fine sense of time, of place, of humor."
-Buffalo News on THE GOOD DAUGHTERS

"Unexpected and heartbreaking…. Arguably [Maynard's] best work yet."
-Minneapolis Star Tribune on THE GOOD DAUGHTERS

"In addition to being a beautiful and engaging story, Maynard deftly captures Dana's struggle to come to terms with her sexuality in the midst of her family's instability. And her relationship with Clarice is one of the strongest in the novel. Highly recommended. "
-AfterEllen.com on THE GOOD DAUGHTERS

"The Good Daughters shows Maynard's strengths once again—particularly in vivid descriptions of farm life, geographies, and relationships of all kinds. Passions and psychological changes in a character over time ring most true."
-Providence Journal

"Rich and realistic . . . touching."
-Library Journal

"An evocative story . . . [Maynard] consistently brings emotional authenticity to the long arc of her characters' lives and to the joy and loss they experience. A profoundly moving chronicle of the primacy of family connection."
-Booklist on THE GOOD DAUGHTERS

"Exquisite . . . . [A] beautifully written book."
-Publishers Weekly (starred review) on THE GOOD DAUGTHERS
Advertisement