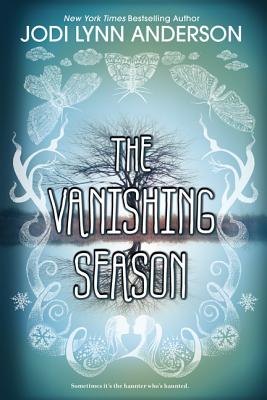 The Vanishing Season (Hardcover)
HarperCollins, 9780062003270, 272pp.
Publication Date: July 1, 2014
* Individual store prices may vary.
Description
From New York Times bestselling author Jodi Lynn Anderson comes The Vanishing Season, at once haunting and lovely, with a gut-wrenching final twist that will keep readers on their toes. It's perfect for fans of Gayle Forman, Lauren Myracle, and Laurie Halse Anderson.
Girls started vanishing in the fall.
For Maggie Larsen, the town of Gill Creek is only a stopgap before college and freedom. Until she meets Pauline and Liam.
What starts as an uneventful year suddenly changes. Someone is killing teenage girls, and the town reels from the tragedy. As Maggie's and Pauline's worlds collide and change around them, they will both experience love and loss.
And by the end of the book, only one of them will survive.
About the Author
Jodi Lynn Anderson is the New York Times bestselling author of Peaches, Tiger Lily, and the popular May Bird trilogy. She lives in Asheville, N.C., with her husband, her son, and an endless parade of stray pets.
Praise For The Vanishing Season…
Praise for THE VANISHING SEASON: "Anderson once again works her magic to conjure evocative settings and soulful protagonists in this modern gothic romance. This tantalizing novel offers a singular perspective on a complicated love triangle and a tragedy."
— Publishers Weekly (starred review)

Praise for THE VANISHING SEASON: "An intensely gripping tale with a surprise ending that's fully earned."
— Kirkus Reviews

Praise for THE VANISHING SEASON: "For readers who savor the ambiguities of unrequited love and the greys of the here and hereafter, The Vanishing Season will end well."
— Voice of Youth Advocates (VOYA)

Praise for THE VANISHING SEASON: "A heartbreaking story full of mystery, love, redemption, and betrayal. The subtle writing draws the reader in from the beginning, while the complex and intriguing characters beautifully drive the measured pacing of the plot…Coupled with a startling conclusion that make this such a powerful read."
— School Library Journal (starred review)

Praise for THE VANISHING SEASON: "This is a book to be read twice through, once for the sweetly tragic love story and mystery, and a second time for the subtle imagery and metaphorical connections."
— Bulletin of the Center for Children's Books (starred review)

Praise for THE VANISHING SEASON: "Readers who like their romances tragic and dreamy should dive in."
— Booklist

Praise for TIGER LILY: "Guided by fragile, insect–size faerie Tink, readers are drawn into this richly re–imagined Neverland. Working with the darker threads of Barrie's bittersweet classic, Anderson weaves an enchanting tale."
— Kirkus Reviews (starred review)

Praise for TIGER LILY: "The mythology of Neverland is eloquently woven into the story, and characters are reborn in fascinating ways…Readers will find it hard to resist being drawn into Tiger Lily's world, where dangers and emotions are painted several shades darker than in J.M. Barrie's classic fantasy."
— Publishers Weekly (starred review)

Praise for TIGER LILY: "Its many layers create a place of dangerous wonder. Tiger Lily has been reinvented with a complex backstory, giving her a credible source of deep strength and dark emotion."
— School Library Journal (starred review)

Praise for TIGER LILY: "Serious and moving."
— Bulletin of the Center for Children's Books (starred review)

Praise for TIGER LILY: "This unique retelling of PETER PAN by J. M. Barrie has a literary feel, lush descriptions, and a mysterious but sympathetic main character…A sophisticated fantasy, a new spin on a classic tale."
— Voice of Youth Advocates (VOYA)

Praise for TIGER LILY: "In expressive, graceful language, Anderson tells the story of the fierce Tiger Lily and her thorny romance with the legendary Peter Pan. Its sensitive, passionate portrayal of familiar characters…is captivating."
— Booklist

Praise for TIGER LILY: "With this quiet and bittersweet story, readers will never again think of Peter Pan as simple animation."
— BookPage

Praise for PEACHES: "Funny, free, and utterly imaginative, Jodi Lynn Anderson's writing is packed with loveliness."
— Ann Brashares, national bestselling author of THE SISTERHOOD OF THE TRAVELLING PANTS

Praise for PEACHES: "A novel about broken hearts, broken spirits and the healing power of friendship. Anderson's tale encapsulates the state of ennui and anticipation that accompanies the last stretch of adolescence."
— Publishers Weekly (starred review)