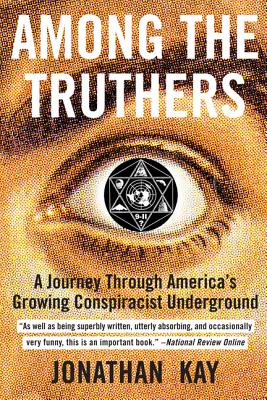 Among the Truthers
A Journey Through America's Growing Conspiracist Underground
Paperback

* Individual store prices may vary.
Other Editions of This Title:
Hardcover (5/17/2011)
Description
The 9/11 terrorist attacks opened a rift in America's collective national psyche. Now, increasingly, Americans are abandoning reality and retreating to Internet-based fantasy worlds conjured into existence out of our fears and prejudices. For two years journalist Jonathan Kay immersed himself in this vast and still growing conspiracist subculture: from the 9/11 Truth movement, the "truthers," who are convinced Bush administration officials engineered the September 11, 2001, terrorist attacks, to anti-Obama extremists who believe their president is a foreign-born Manchurian Candidate seeking to destroy the United States from within, to radical alternative-medicine advocates claiming doctors and vaccine makers are conspiring to kill large swaths of humanity. Kay attended numerous conventions, joined Facebook groups, and interviewed scores of financial neo-populists, Holocaust deniers, fluoride phobics, and obsessive Islamophobes. In "Among the Truthers," he suggests that the proliferation of conspiracy movements has done real damage to the sense of shared reality that we rely on as a society, and he offers concrete steps that intelligent, culturally engaged Americans can take to help regain control of the intellectual landscape.
Harper Paperbacks, 9780062004864, 368pp.
Publication Date: June 1, 2012
or
Not Currently Available for Direct Purchase