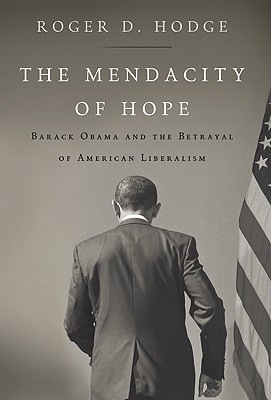 The Mendacity of Hope (Hardcover)
Barack Obama and the Betrayal of American Liberalism
Harper, 9780062011268, 272pp.
Publication Date: October 1, 2010
Other Editions of This Title:
Digital Audiobook (10/4/2010)
Paperback (10/4/2011)
* Individual store prices may vary.
Description
"The Mendacity of Hope should help wake up all those Obama-voters who've been napping while the wars escalate, the recession deepens, and the environment goes straight to hell." --Barbara Ehrenreich
From the former editor-in-chief of Harper's Magazine comes a bold manifesto exposing President Obama's failure to enact progressive reform at home and abroad. National Magazine Award finalist Roger Hodge makes a hard-hitting case against Obama's failure to deliver on the promises of his campaign. The first book-length critique of the Obama's presidency from a prominent member of the left, The Mendacity of Hope will strike a chord with anyone stirred by the words of Keith Olbermann, Rachel Maddow, and Frank Rich. It's the book that every frustrated progressive in America has been waiting to read.
Praise For The Mendacity of Hope: Barack Obama and the Betrayal of American Liberalism…
"Roger Hodge has written a desperately needed expose of how Barack Obama is not the messiah of liberalism but its designated gravedigger. . . . This is a blazing indictment of corporate collusion and a bracing injection of hard truths."
-Naomi Wolf

"Ready to wake up from the Obama dream yet? If so, this thrillingly scathing and relentlessly truthful cri de coeur is your strong cup of coffee. "
-Naomi Klein

"Hodge calls for revitalization of the founding tradition of civil virtue and republican values of liberty, a message that should be taken to heart if we are to reverse the drift towards an ugly future."
-Noam Chomsky

"An eloquently sober indictment of the corruption which impels the self-aggrandizement of our executive branch, much to the bane of our Constitution. A frightening book whose conclusions ought to haunt every American."
-William T. Vollmann

"An excellent book. . . . US politics has ended up as a battle between the mostly corrupt and the entirely corrupt. . . . It's long past time to put away your Obama t-shirt and take out your protest banner."
-Johann Hari, The Independent

"The Mendacity of Hope is a roundhouse punch at the notion that Obama is anything but a conventional corporate liberal, supine before the moneyed interests."
-Michael Tomasky, The New York Review of Books

"The Mendacity of Hope should help wake up all those Obama-voters who've been napping while the wars escalate, the recession deepens, and the environment goes straight to hell."
-Barbara Ehrenreich

"Roger D. Hodge brilliantly and devastatingly dissects how democracy has gone on sale in America."
-Bill Moyers
or
Not Currently Available for Direct Purchase