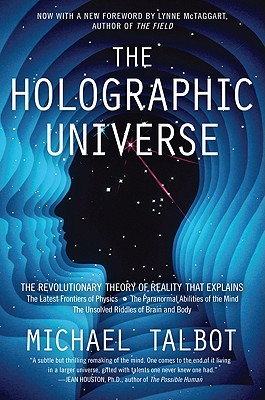 The Holographic Universe: The Revolutionary Theory of Reality (Paperback)
The Revolutionary Theory of Reality
Harper Perennial, 9780062014108, 338pp.
Publication Date: September 6, 2011
Description
"Awake-up call to wonder, an adventure in ideas." --Larry Dossey, M.D., author of Space, Time & Medicine
Now witha new foreword by Lynn McTaggart, author of TheField, Michael Talbot's classic treatise on the latest frontiers of physicsreveals a revolutionary theory of reality, explaining the paranormal abilitiesof the mind, the unsolved riddles of brain and body, and the true nature of theuniverse. Lyall Watson, author of Supernature, calls The Holographic Universe "elegant," writing, " Talbot] helps tobridge the artificial gap that has opened up between mind and matter, betweenus and the rest of the cosmos."
Advertisement