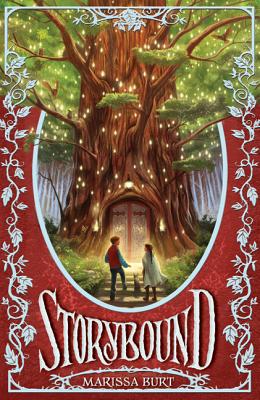 Storybound (Hardcover)
HarperCollins, 9780062020529, 416pp.
Publication Date: April 3, 2012
Other Editions of This Title:
Paperback (4/2/2013)
MP3 CD (6/28/2016)
* Individual store prices may vary.
Description
When Una Fairchild stumbles upon a mysterious book buried deep in the basement of her school library, she thinks nothing of opening the cover and diving in. But instead of paging through a regular novel, Una suddenly finds herself Written In to the land of Story—a world filled with Heroes and Villains and fairy-tale characters.
But not everything in Story is as magical as it seems. Una must figure out why she has been Written In—and fast—before anyone else discovers her secret. Together with her new friend Peter and a talking cat named Sam, Una digs deep into Story's shadowy past. She quickly realizes that she is tied to the world in ways she never could have imagined—and it might be up to her to save it.
About the Author
Marissa Burt was forever getting notes sent home from teachers about reading novels during class. She grew up in Oregon and now lives in the Seattle area with her husband and three sons. Marissa is also the author of Storybound and Story's End.
Praise For Storybound…
"An appealing fantasy. Strong writing and interesting characters make Una's journey enjoyable, and the overall result will have readers on the lookout for the planned sequel."
— Publishers Weekly

"A richly imagined world. Readers will enjoy the mind-bending fun of puzzling together small details."
— Booklist

"Readers who love fantasy may see an opportunity to snuggle up with a cup of cocoa and unravel the plot, which twists and turns in on itself, with happy surprises."
— Kirkus Reviews

"With its unique twist (her roommate, for example, is a snooty Snow White), Una's adventures should charm those who enjoy fairy-tale reboots, and the cliff-hanger ending could ensure demand for a sequel."
— School Library Journal