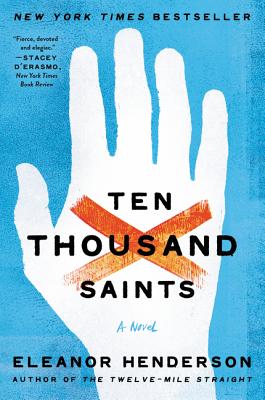 Ten Thousand Saints (Paperback)
A Novel
Ecco, 9780062021212, 416pp.
Publication Date: September 12, 2017
Other Editions of This Title:
Digital Audiobook (6/6/2011)
Hardcover (6/7/2011)
Paperback (4/1/2012)
* Individual store prices may vary.
July 2011 Indie Next List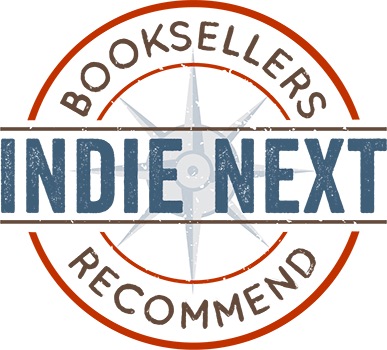 "Reminiscent of Michael Cunningham's A Home at the End of the World, though with a definitely original voice, this sweeping, powerful first novel touches on the themes of teenage angst, suburban disaffection, and the punk scene in the late 1980s, while also tackling the larger subjects of love, identity, complex family relationships, religion, and sexuality. You'll fall in love with the characters and want to hang out with them after the book is through. In one word: 'Wow!'"
— Carol Schneck, Schuler Books & Music, Okemos, MI
View the List
About the Author
Eleanor Henderson was born in Greece, grew up in Florida, and attended Middlebury College and the University of Virginia. Her debut novel, Ten Thousand Saints, was named one of the 10 Best Books of 2011 by the New York Times and a finalist for the Award for First Fiction from the Los Angeles Times and was adapted into a film in 2015. An associate professor at Ithaca College, she lives in Ithaca, New York, with her husband and two sons.
Praise For Ten Thousand Saints: A Novel…
"Henderson does not hold back once: she writes the hell out of every moment, every scene, every perspective, every fleeting impression, every impulse and desire.... She is never ironic or underwhelmed; her preferred mode is fierce, devoted and elegiac."
— Stacy D'Erasmo, New York Times Book Review, Cover Review

"One of the Book Review's 10 Best Books of 2011…[A] raucous first novel"
— New York Times Book Review, Paperback Row

"Rarely has a coming-of-age novel captured a time and place-here the late 1980s on Manhattan's Lower East Side-with such perfect pitch. Grade: A"
— Entertainment Weekly

"[Henderson] has a perfect ear for conversation between siblings; the way a lazy spat can turn into a grudging moment of closeness. And the euphoria of the straight edge movement that Jude and Johnny embrace suffuses the novel with a reckless, glib joy…a bittersweet, lovely book."
— NPR.org

"The best and most lyrically written coming-of-age novel of the year."
— The Daily Beast/Newsweek Writers' Best Books of 2011

"[A] rare debut that, with a flinty kind of nostalgia, invokes both the gods and demons of a generation."
— Vogue

"An irresistibly rich and engrossing novel…poignant, complex…Henderson brilliantly evokes the gritty energy of New York City in the '80s, and the violent euphoria of the music scene. The hard-edged settings highlight the touching vulnerability of young characters."
— O magazine, Best Fiction 2011

"Highbrow/Brilliant: All the all-star sentences in Eleanor Henderson's punk-rock-teen novel Ten Thousand Saints."
— New York Magazine Approval Matrix

"Ten Thousand Saints is a whirling dervish of a first novel—a planet, a universe, a trip. As wild as that may sound, wonder of wonders, the book is also carefully and lovingly created… [Henderson] writes with great compassion but does not flinch"
— Los Angeles Times

"[The] reader smells the sweat, blood, urine, beer; hears the crowds screaming; feels herself at times flung into the mosh pit - Henderson shepherds her characters with blatant affection…raucous, wounded, sweet, spasmodically desperate, [Saints] comes to feel like a modern, drug-and-rock-riddled version of Peter Pan…"
— San Francisco Chronicle

"Henderson's debut novel bursts out of the gate with all of the drive and sensory assault of the punk music that infuses it…. It's an auspicious debut, and gives us reason to hope that Henderson will mature as satisfyingly as her subjects do."
— Boston Globe

"[An] empathetic novel of wayward youth and their wayward parents…Henderson proves herself to be an expert ethnographer; her detail work is phenomenal.…characterizations demonstrate Henderson's greatest skill. Even the ones who receive comparatively little stage time are always precisely defined… Henderson's affection for [the characters] is palpable."
— Washington Post

"Absorbing…Tone is just one element Henderson balances well.... She also packs her coming-of-age story with grit and a generational wallop…. In this naturalistic and assured novel, Henderson crafts a satisfying structure…psychological astuteness is a key pleasure of Ten Thousand Saints."
— Cleveland Plain Dealer

"In Ten Thousand Saints, Eleanor Henderson's début novel, the ghosts of St. Marks are brought back to life…Henderson's book reads in part like an elegy: she follows her characters from 1987 to 2006, long enough to capture the end of the era and its strange aftermath."
— New Yorker Book Bench Blog

"Proudly unsentimental…Henderson zeroes in on the essentially malleable nature of these teenagers without squashing them into an indistinguishable mass…, Henderson parcels out its history in tantalizing images and snatches of conversations, holding back where her protagonists might themselves miss the significance of their surroundings."
— The Onion AV Club

"Henderson's novel recalls all the sweat and fury of coming of age. . . It's also a beautifully rendered study of devotion-to a cause, a religion, a scene, and one's own family-and all the conflict and sacrifice that devotion entails."
— The Millions

"I loved TEN THOUSAND SAINTS; again and again I was stopped cold by beautiful chapter-ending sentences. I remember this Manhattan, the Sunday matinees at CB's, the rage over Yuppies colonizing the East Village. "
— Dean Wareham, lead singer of Galaxie 500 and Luna, author of BLACK POSTCARDS

"Eleanor Henderson is in possession of an enormous talent which she has matched up with skill, ambition, and a fierce imagination. The resulting novel, TEN THOUSAND SAINTS, is the best thing I've read in a long time. "
— Ann Patchett, bestselling author of Bel Canto and State of Wonder

"Countless coming-of-age novels have been written. When a truly exceptional story of this nature does come along, it's a significant literary event… Ten Thousand Saints is memorable for its boldness and ambition, its empathetic prose, and the troubled souls who discover unlikely forms of redemption."
— Dallas Morning News

"TEN THOUSAND SAINTS is funny, touching, artistic, surprising, lovely, eye-opening, and very, very wise."
— Arthur Phillips, author of PRAGUE and THE TRAGEDY OF ARTHUR