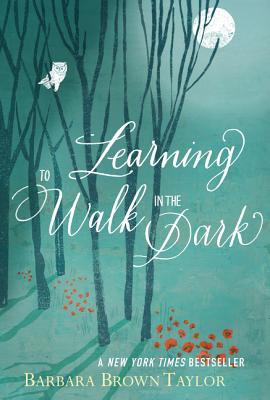 Learning to Walk in the Dark
Paperback

* Individual store prices may vary.
Other Editions of This Title:
Digital Audiobook (4/7/2014)
Hardcover (4/8/2014)
Compact Disc (4/8/2014)
Compact Disc (4/8/2014)
April 2014 Indie Next List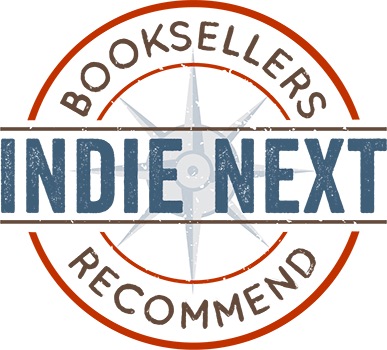 "Why are we so quick to light the night, to focus only on the positive, and to dismiss discomfort? When is the last time you noticed darkness within you, took a moment to figure out its source, and then let it be? Taylor set out to do just that in her new memoir. She wanted to learn how our culture has lost its balance by demonizing darkness and how she might regain equilibrium. Taylor watched the moon rise, explored a cave, and delved into the writings of those who had already embraced the shadows to remind us that even in the dark, we can find strength."
— Hannah Johnson-Breimeier, Boswell Book Company, Milwaukee, WI
View the List
Description
New York Times Bestseller
From the New York Times bestselling author of An Altar in the World, Barbara Brown Taylor's Learning to Walk in the Dark provides a way to find spirituality in those times when we don't have all the answers.
Taylor has become increasingly uncomfortable with our tendency to associate all that is good with lightness and all that is evil and dangerous with darkness. Doesn't God work in the nighttime as well? In Learning to Walk in the Dark, Taylor asks us to put aside our fears and anxieties and to explore all that God has to teach us "in the dark." She argues that we need to move away from our "solar spirituality" and ease our way into appreciating "lunar spirituality" (since, like the moon, our experience of the light waxes and wanes). Through darkness we find courage, we understand the world in new ways, and we feel God's presence around us, guiding us through things seen and unseen. Often, it is while we are in the dark that we grow the most.
With her characteristic charm and literary wisdom, Taylor is our guide through a spirituality of the nighttime, teaching us how to find our footing in times of uncertainty and giving us strength and hope to face all of life's challenging moments.
Praise For Learning to Walk in the Dark…
"Few souls are as synched to the world's mysteries as Barbara Brown Taylor's.... Taylor writes spiritual nonfiction that rivals the poetic power of C.S. Lewis and Frederick Buechner."
— TIME

"Taylor challenges our negative associations with darkness and our attraction to light in this thought-provoking new book. She draws on her own experiences—from exploring caves and experimenting with blindness, to her questioning of her own religious training and faith—to explore what might be gained by embracing darkness."
— Spirituality & Health

"An elegant writer with the common touch, Taylor is always a wonderful guide to the spiritual world, and this book is no exception. Here she encourages us to turn out the lights and embrace the spiritual darkness, for it is in the dark, she maintains, that one can truly see."
— Booklist

"Taylor writes with consistent charm and an unobtrusive faith in God; her work is certain to appeal to… fans of Annie Dillard and Anne Lamott."
— Library Journal

"Compellingly makes the case for why darkness is as necessary to our well-being as light. . . . A charming, witty and wise guide into the heart of darkness. . . . There is plenty here to ponder."
— Shelf Awareness

"Reading Barbara Brown Taylor's writing stuns me, challenges me, and heals me, both with the beauty of her prose and the depth of her wisdom. A gift to every person who's felt the darkness but not had the words to articulate it… A truly beautiful book."
— Shauna Niequist, author of Bread & Wine

"Eyes wide open, Barbara Brown Taylor has written a precise and evocative field guide to the dark. Exploring the complex and generative terrain of twilight and absence on her own terms, she generously includes us on her journeys, and encourages us to make our own."
— Sharon Salzberg, author of Real Happiness and Lovingkindness

"Beautiful. Profound. Nourishing. I have needed to read this book for a long time."
— Lauren Winner, author of Still and Girl Meets God

"Offers a different way of looking at darkness, not as something to be feared, but as something to be embraced."
— Interfaith Voices, NPR

"Barbara Brown Taylor shows readers that dark times can be great times of learning. The former Episcopalian priest shares her experiences of walking through the dark in her own life. … She takes the reader on a journey to explore and understand the 'dark' better."
— CBA Retailers magazine

"Taylor is one of those rare people who truly can see the holy in everything."
— Publishers Weekly (starred review)

"Taylor offers no consolation for those who demand the banishment of darkness. But to those willing to enter the darkness and wait in silence, she gives hope."
— The Covenant Companion
HarperOne, 9780062024343, 208pp.
Publication Date: March 24, 2015
About the Author
Barbara Brown Taylor is the author of thirteen books, including the New York Times bestseller An Altar in the World and Leaving Church, which received an Author of the Year award from the Georgia Writers Association. Taylor is the Butman Professor of Religion at Piedmont College, where she has taught since 1998. She lives on a working farm in rural northeast Georgia with her husband, Ed.