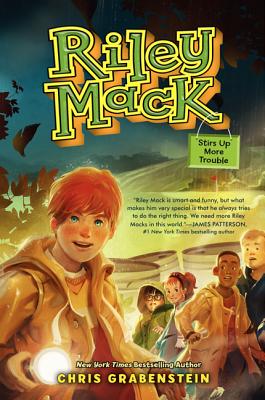 Riley Mack Stirs Up More Trouble (Hardcover)
HarperCollins Publishers, 9780062026224, 325pp.
Publication Date: April 9, 2013
* Individual store prices may vary.
Description
Briana Bloomfield, the talent Jake Lowenstein, the genius "Mongo," the muscle Jamal Wilson, the fifth grader and Riley Mack, the fearless leader
Together, these five are the Known Troublemakers, stirring up trouble in the name of justice. Wherever a wrong needs righting or an innocent kid needs protecting, Riley and his friends will be there, ready to use their problem-causing expertise for the greater good.
Only this time, injustice strikes a little too close to home. School's out for the summer, and somebody's polluting the gang's favorite swimming hole. And if that wasn't enough to ruin the vacation, one of the Troublemakers is in serious trouble, and all of Riley's efforts to help are only making things worse. With ten thousand dollars and the fate of his friends and family on the line, Riley will have to think fast if he hopes to pull off his most daring caper yet
Praise For Riley Mack Stirs Up More Trouble…
"Riley Mack is smart and funny, but what makes him very special is that he always tries to do the right thing. We need more Riley Macks in this world."
-James Patterson, New York Times Bestselling Author of Middle School: Worst Years of My Life
or
Not Currently Available for Direct Purchase