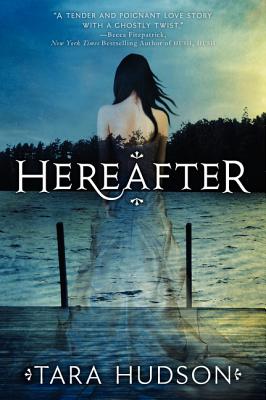 Hereafter (Hereafter Trilogy #1) (Paperback)
HarperTeen, 9780062026781, 432pp.
Publication Date: May 8, 2012
Other Editions of This Title:
Digital Audiobook (6/6/2011)
Hardcover (6/7/2011)
Paperback (7/1/2011)
Paperback (7/1/2011)
* Individual store prices may vary.
Description
Can there truly be love after death?
Drifting in the dark waters of a mysterious river, the only thingAmelia knows for sure is that she's dead. With no memories ofher past life, she's trapped alone in a nightmarish existence. Buteverything changes when she tries to rescue a boy from drowning in theriver. Because even though she can't do anything to help, Amelia somehowwills him to survive. And when he wakes up, Joshua can see her.
Together, Joshua and Amelia begin to uncover the strange circumstancesof her death, and the secrets of the dark river that has heldher captive. But even as they grow ever closer, there are those in bothworlds—the living and the dead—determined to tear them apart. . . .
About the Author
Tara Hudson lives in Oklahoma with her husband, son, and a menagerie of ill-behaved pets.
After receiving her law degree, she began writing to entertain her girlfriends. They read her story about a ghost girl who awakes in a cemetery and wanted to know more. This short piece inspired the Hereafter trilogy, which culminates in Elegy.
Praise For Hereafter (Hereafter Trilogy #1)…
"A tender and poignant love story with a ghostly twist."
— Becca Fitzpatrick, New York Times bestselling author of HUSH, HUSH

Twisting together chilling mystery and sweet romance, HEREAFTER leaves the possibilities of a world unseen lingering in your mind and your heart long after you've turned the final page.
— Andrea Cremer, New York Times bestselling author of Nightshade

"A must for collections."
— Booklist