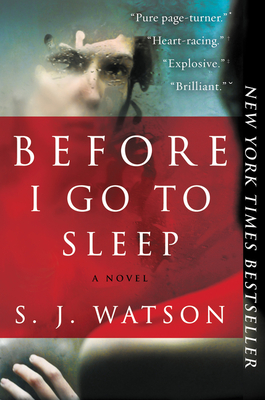 Before I Go to Sleep (Paperback)
A Novel
Harper Paperbacks, 9780062060563, 368pp.
Publication Date: February 7, 2012
Other Editions of This Title:
Digital Audiobook (6/13/2011)
Digital Audiobook (6/24/2011)
Compact Disc (11/12/2019)
Paperback (8/26/2014)
Paperback, Large Print (6/14/2011)
Paperback (1/1/2012)
Hardcover (6/14/2011)
Paperback (1/1/2012)
Mass Market Paperbound (2/1/2013)
Compact Disc (11/12/2019)
Hardcover (4/1/2011)
Mass Market Paperbound (2/26/2013)
MP3 CD (11/12/2019)
Paperback, Chinese (7/1/2011)
Paperback (7/1/2011)
Paperback (4/1/2011)
Paperback (9/1/2011)
Paperback (10/1/2011)
* Individual store prices may vary.
July 2011 Indie Next List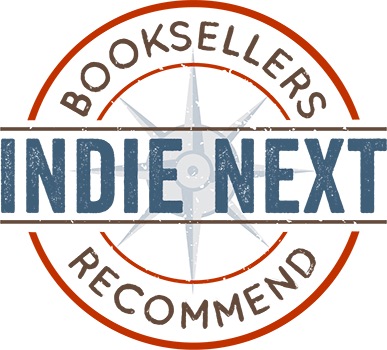 "Christine wakes every morning in a state of panic. Due to a horrible accident she has no memory and relies on daily notes from her husband, Ben, to understand her life. That is until Dr. Nash, a neuropsychologist, begins to work with her. Little by little, Christine pieces together her lost memories until she is dangerously close to discovering the truth of her past. This is a psychological thrill ride that, at times, leaves you uneasy, queasy, and afraid of the next twisted turn. I couldn't put it down!"
— Kristin Bates, McLean & Eakin Booksellers, Petoskey, MI
View the List
Description
The New York Times bestseller, now available in paperback—a disturbing psychological thriller, reminiscent of Shutter Islandand Memento, in which an amnesiac desperately tries to uncover the truth about who she is and who she can trust.

"Thebest debut novel I've ever read."—Tess Gerritsen,bestselling author of the Rizzoli & Isles series
"Anexceptional thriller. It left my nerves jangling for hours after I finished thelast page." —Dennis Lehane, New York Times bestselling author of Moonlight Mile
S. J. Watson makes his powerful debut with this  compelling, fast-paced  psychological thriller,reminiscent of Shutter Island and Memento, in which an amnesiac who,following a mysterious accident, cannot remember her past or form newmemories, desperately tries to uncover the truth about who she is—and whoshe can trust.
About the Author
S. J. WATSON was born in the Midlands. His first novel was the award-winning Before I Go to Sleep, which has sold more than four million copies in over forty languages, followed by the critically acclaimed novel Second Life. S. J. Watson lives in London.
Praise For Before I Go to Sleep: A Novel…
"An exceptional thriller. It left my nerves jangling for hours after I finished the last page."
— Dennis Lehane

"Imagine drifting off every night knowing that your memories will be wiped away by morning. That's the fate of Christine Lucas, whose bewildering internal world is rendered with chilling intimacy in this debut literary thriller. . . . You'll stay up late reading until you know."
— People (4 stars)

"The summer's single most suspenseful plot belongs to BEFORE I GO TO SLEEP. . . . pure page-turner."
— New York Times

"Quite simply the best debut novel I have ever read."
— Tess Gerritsen

"Memories—real, false, and a bit of both—are at the heart of Watson's haunting, twisted debut…. Watson handles what could have turned into a cheap narrative gimmick brilliantly, building to a chillingly unexpected climax."
— Publishers Weekly (starred review)

"This mesmerizing, skillfully written debut novel works on multiple levels. It is both an affecting portrait of the profound impact of a debilitating illness and a pulse-pounding thriller whose outcome no one could predict."
— Booklist (starred review)

"An intriguingly fresh look at the amnesia-focused psychological thriller. . . . A captivating and highly suspenseful read, populated with believable characters who lead the reader through a taut, well-constructed plot."
— Library Journal

"Watson's debut novel unwinds as a story that is both complicated and compellingly hypnotic. . . . Watson's pitch–perfect writing propels the story to a frenzied climax that will haunt readers long after they've closed the cover on this remarkable book."
— Kirkus Reviews (starred review)

"A deft, perceptive exploration of a fascinating neurological condition, and a cracking good thriller."
— Lionel Shriver

"Brilliant in its pacing, profound in its central question, suspenseful on every page and satisfying in its thriller ending."
— Anita Shreve
Book Videos
Christine doesn't feel a strong sense of love for her husband, but wonders if that is normal after so many years of marriage. Do you think it's inevitable that a marriage changes in this way?
Christine says that feels like an animal. Living from moment to moment, day to day, trying to make sense of the world. Do you think this is what it must be like to be in her situation? Do you think animals really have no sense of their past? Is the abililty to remember years gone by all that separates human beings from animals?
Christine doesn't feel she achieved all of her childhood ambitions. She feels disappointment in the life that she has made for herself. Is this common for a woman as she approaches fifty years of age? Do you think she is right to be disappointed, or were her childhood ambitions unrealistic?
How important is memory to our sense of identity? What are the events in your life that have been important to in shaping who you are? Can you imagine what it might be like if you couldn't remember them? How would you be different as a person?
Christine can't remember Adam, or Claire. She can't remember her wedding day or writing For the Morning Birds. Have these people and things changed her personality anyway, though, even though she can't remember them? Is not remembering something effectively the same as it not having happened?
What are Dr Nash's feelings towards Christine? Do you think he is behaving in a professional manner? He says he is writing up her case – are his motives for helping her entirely selfless? Is he being completely honest with her?
Do you think that Christine's affair is out of character for her? Why do you think it happened? Why do you think she risks her marriage? Does she treat her husband well? And Mike? Was she being fair to him?
Christine believes Ben doesn't tell her about Adam so that she doesn't get upset. Would he be right to do this? Or does she have a right to know about him no matter how painful that knowledge might be? Are there other examples of people keeping things from Christine 'for her own benefit'? Do you think this is ever the right thing to do?
Towards the end of the book Nash calls round at Christine's house, but she can't remember asking him to, even though he says she did so earlier that morning. Do you think she did so, but then forgot? Or is Nash lying to cover up the fact he had come uninvited?
Do you think Christine feels like a sexual person? Do you think she would be nervous about sex, and about her own body? Do you think every sexual experience would feel like the first for her? Does her husband have a right to expect her to have sex with him, even if she feels she has never met him before?
Did you like the ending? Did it represent closure for you? What about Christine? Do you think she will remember what happened to her when she wakes up?