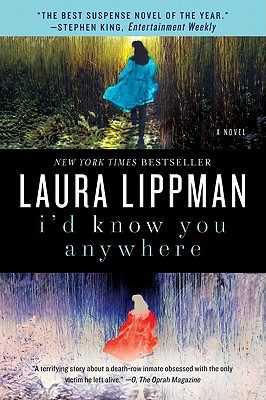 I'd Know You Anywhere (Paperback)
A Novel
William Morrow Paperbacks, 9780062070753, 400pp.
Publication Date: May 3, 2011
Other Editions of This Title:
Digital Audiobook (8/16/2010)
Hardcover (8/17/2010)
Compact Disc (8/1/2010)
Paperback, Large Print (8/17/2010)
CD-Audio (5/10/2011)
Paperback, Chinese (1/3/2013)
* Individual store prices may vary.
September 2010 Indie Next List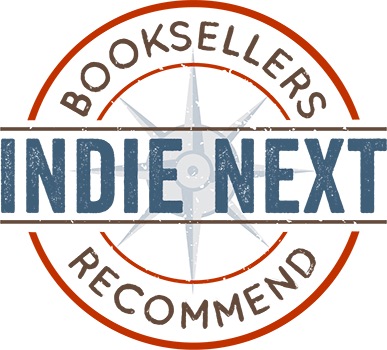 "During the summer of 1985, Walter Bowman is a young 'spree' killer when he kidnaps 15-year-old Elizabeth Lerner. This psychological thriller spans the following 20 years in the life of Elizabeth Lerner/Eliza Benedict. Having left behind the memory of her captivity and rescue, and of Walter's capture, trial, and death-sentence verdict, she is drawn back to the past when she is contacted by Walter's advocate asking her help in commuting his upcoming execution to a life sentence. This compelling and sensitive story of predator and prey is a work of suspense not to be missed."
— Carol Hicks, Bookshelf At Hooligan Rocks, Truckee, CA
View the List
Description
"Laura Lippman is among the select group of novelists who have invigorated the crime fiction arena with smart, innovative, and exciting work."
—George Pelecanos
"Lippman's taut, mesmerizing, and exceptionally smart drama of predator and prey is at once unusually sensitive and utterly compelling.
—Booklist
Laura Lippman, New York Times bestselling author of What the Dead Know, Life Sentences, and the acclaimed Tess Monaghan p.i. series, delivers a stunning stand-alone novel that explores the lasting effects on lives touched by crime. With I'd Know You Anywhere, Lippman—master of mystery and psychological suspense, winner of every major literary prize given for crime fiction, including the Edgar®, Agatha, and Nero Wolfe Awards—tells a gripping and richly textured tale of a young woman whose life dangerously entwines once again with a man on Death Row who had kidnapped her when she was a teenager. This is superior mystery writing in the vein of Kate Atkinson.
About the Author
Since Laura Lippman's debut in 1997, she has been recognized as a distinctive voice in mystery fiction and named one of the "essential" crime writers of the last 100 years. Her books have won most of the major awards in her field and been translated into more than twenty languages. She lives in Baltimore and New Orleans with her family.
Praise For I'd Know You Anywhere: A Novel…
"Ex-journalist Lippman never forgets as she moves from past to present and from perspective to perspective that nothing is more important—or more elusive—than the truth."
— Kirkus Reviews

"I'd Know You Anywhere" continues Laura Lippman's extraordinary run of stand-alone novels (alternating with her lighter books about private eye Tess Monaghan). From its unsettling opening to its breathtaking conclusion, "Anywhere" exemplifies Lippman's strengths: compassion, intense prose and deep empathy for the snares of ambiguous emotions.
— Seattle Times

"Lippman deftly keeps the balls aloft with a strong structure -- a straight-ahead chronology interrupted by surgical flashbacks -- and evocative writing."
— Cleveland Plain Dealer

"She's one of the best novelists around, period."
— Washington Post

"Lippman's dedicated fans will find themselves well rewarded with I'D KNOW YOU ANYWHERE, an exceptional novel in every way, which is sure to gain her many new followers."
— San Diego Union-Tribune

"With the summer reading season coming to a close, don't let I'D KNOW YOU ANYWHERE be the one that got away."
— St. Louis Post-Dispatch

"I'd Know You Anywhere" ranks with her very best."
— Lisa Ko, author of The Leavers

The popular mystery-series author's latest stand-alone: a terrifying story about a death-row inmate obsessed with the only victim he left alive.
— O magazine

This is a story that grips you not with suspense but with its acute psychological autopsy of a survivor. Lippman's knack for elucidating the horrors humans can inflict on one another through violence and manipulation — while telling a compelling story —is disarming and fascinating.-
— USA Today

I'd Know You Anywhere is a crime story, but it's not a whodunit. Rather, it's an exquisitely sensitive story about the psychological impact of crime on its victims. It's a story about shame, about anger, about survivor's guilt.
— Fort Worth Star-Telegram

Laura Lippman is one of those uncommonly talented authors whose work continues to get better in every book she writes. I'd Know You Anywhere is a riveting psychological suspense novel.
— Globe and Mail (Toronto)
Book Videos
Describe Eliza as an adult and as a teenager. How has she changed? What of her personality is the same? How did the trauma of her kidnapping impact her relationship with her parents, her sister, her husband, her children?
What did Eliza have in common with Walter's other victims? How was she different? Why didn't Walter kill her too?
When she visits the parents of Walter's last victim, Eliza cant help but think of their daughter and her role—or lack of it—in her death. "She hadn't killed Holly, but she hadn't saved her, either. Was that the same thing? She had resolved to live. Was her decision to live the same as willing Holly to die? She had chosen to live, which she believed meant doing whatever Walter said. Holly was the one who had fought and run." Discuss the questions Eliza raises about her own culpability. Does Eliza share any blame for Holly's death?
How would you characterize the relationship between Walter and the teenage Elizabeth? What about his relationship with the adult Eliza?
How did knowing Walter as intimately as she did save Eliza's life? Which person knew the other better? Did she owe Walter his life—or anything at all—since ultimately, he spared hers? Did he know her as well as he thought? Was he surprised by the outcome when she finally visited? Were you?
What does Walter want from Eliza? Why does she agree to see him? What does she want from him?
Walter mused about the trial that convicted him. "Shouldn't his victims have the final say? But there was Elizabeth. He hadn't been lying when he said he felt the greatest guilt toward her. What he did to her—that was a betrayal. The others, he didn't know them, they weren't real to him. But Elizabeth had been his co-pilot, his running buddy. His Charley to his Steinbeck." Why did Walter feel guilty about Elizabeth? How did he betray her?
Eliza had felt protected by the invisibility with which she cloaked herself, taking her husband's name, moving abroad for several years. Can we ever truly hide from those who want to find us? What is the emotional cost if we try? What was the cost for Eliza?
Eliza wished her son could stay young and innocent for years. "But she knew there was no spell, no magic, that could keep a child a child, or shield a child from the world at large. In fact, that was where the trouble almost always began, with a parent trying to out-think fate. Stay on the path. Don't touch the spindle. Don't speak to strangers. Don't pick the rose." Why does Eliza think this way? What does she mean by "that was where the trouble almost always began"? Do you agree with her assessment? Are we overprotective of our children? How can we gird them for the perils the world offers?
When she was asked if Walter deserved to die, Eliza responds, "It doesn't matter what I think. He was sentenced for the murder of Holly Tackett, and her parents made it clear that they approved of the death penalty. I wasn't consulted." Do you think Walter deserved to die? Why is it so difficult for Eliza to offer her opinion? Do you think she feels guilty for surviving?
Eliza's sister Vonnie accuses her of "existing . . . You let life happen to you. You live the most reactive life of anyone I know. If there's one thing I would have learned from your experience, I think it would be to never let anyone else take control of my life." Is Vonnie correct in her assessment? Has Eliza learned this lesson?