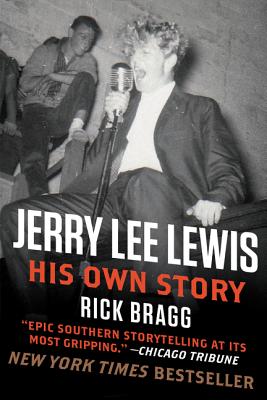 Jerry Lee Lewis (Paperback)
His Own Story
Harper Paperbacks, 9780062078247, 512pp.
Publication Date: September 15, 2015
* Individual store prices may vary.
November 2014 Indie Next List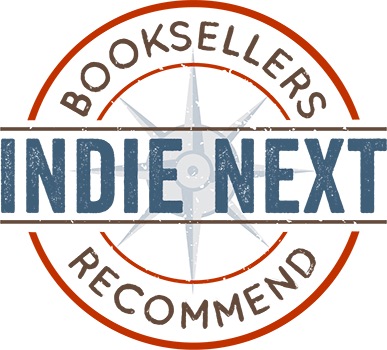 "It is possible only Rick Bragg could do true justice to The Killer, a man whose music is an indelible aspect of the American cultural scene. Bragg's knowledge of the South enables him to provide the background of a region of incredible contradictions that spawned Jerry Lee Lewis and helped contribute to a musical revolution, which eventually swept the world. Lewis' own improbable life complements the story of a cultural phenomenon that helped to change society and is still relevant today."
— Bill Cusumano, Square Books, Oxford, MS
View the List
Description
New York Times Bestseller
The greatest Southern storyteller of our time, New York Times bestselling author Rick Bragg, tracks down the greatest rock and roller of all time, Jerry Lee Lewis—and gets his own story, from the source, for the very first time.
A monumental figure on the American landscape, Jerry Lee Lewis spent his childhood raising hell in Ferriday, Louisiana, and Natchez, Mississippi; galvanized the world with hit records like "Whole Lotta Shakin' Goin' On" and "Great Balls of Fire," that gave rock and roll its devil's edge; caused riots and boycotts with his incendiary performances; nearly scuttled his career by marrying his thirteen-year-old second cousin—his third wife of seven; ran a decades-long marathon of drugs, drinking, and women; nearly met his maker, twice; suffered the deaths of two sons and two wives, and the indignity of an IRS raid that left him with nothing but the broken-down piano he started with; performed with everyone from Elvis Presley to Keith Richards to Bruce Springsteen to Kid Rock—and survived it all to be hailed as "one of the most creative and important figures in American popular culture and a paradigm of the Southern experience."
Jerry Lee Lewis: His Own Story is the Killer's life as he lived it, and as he shared it over two years with our greatest bard of Southern life: Rick Bragg. Rich with Lewis's own words, framed by Bragg's richly atmospheric narrative, this is the last great untold rock-and-roll story, come to life on the page.
Praise For Jerry Lee Lewis: His Own Story…
[Jerry Lee Lewis] is quite simply one of the best books about rock and roll ever...Rick Bragg has turned it into literature, fitting in somewhere between William Faulkner and Jim Thompson.

"Mesmerizing . . . IRick Bragg illuminates Jerry Lee Lewis's controversial—but brilliant—life and career in this captivating biography."

"There's plenty of richness in Rick Bragg's retelling of the Killer's life . . . .Bragg, a former reporter for the New York Times, hits all the legendary moments, both high and low . . . Worth reading."

"It's Jerry Lee Lewis's unrepentant outrageousness that makes his life and this book irresistible."

"One of the best rock biographies ever. Lewis has had his fingers in nearly every piece of the 20th century's popular-music pie, and so Bragg's biography becomes not just the history of the man but a history of modern American music."

Lewis has found the ideal biographer in Alabaman Rick Bragg, an author and former New York Times writer who understands the texture and cadence of Lewis' life that started in Concordia Parish in eastern Louisiana near the Mississippi River.

"An enthralling look at the birth of rock & roll and the ensuing life of its arguably most colorful exponent."

"No writer is better suited than Rick Bragg to tell Lewis's story. The result is a biography with the memorable language and narrative drive we expect only from the finest novels . . . the best book on rock and roll I have ever read."

"An iconic rocker receives a warm, admiring biography from a Pulitzer Prize-winning journalist and author . . . Throughout, Bragg displays his characteristic frisky prose . . . From a skilled storyteller comes this entertaining, sympathetic story of a life flaring with fire, shuddering with shakin'."

"I loved every amphetamine-laced, whiskey-soaked, gun-shot page of it.

"An epic life deserves an epic narrative, and Pulitzer Prize winner Bragg delivers such with this major work on rock and roll pioneer Jerry Lee Lewis.

"[Bragg] hits upon a perfect mix of humor and gravitas, never trying to over-explain or rationalize the adultery, divorces, pills, booze, guns and relentless arrogance that came to define Jerry Lee Lewis as much as the music and the hellfire showmanship did."

"This is epic Southern storytelling at its most gripping."

"This is Lewis' version of his own story, filtered through Bragg's gift for language and his feel for the South...His Own Story casts one of rock n' roll's outlandish lives in a new light, giving Lewis the voice in words that he always had in the notes."

"This biography is a brilliant piece of work. Make no mistake: Not only is Rick Bragg the right man for this job, with blue-collar empathy in the marrow of his bones, he is the only writer who could have done it."

"Bragg's account does not pull punches, nor does it need to. Bragg successfully grasps the meaning of Jerry Lee Lewis and the music he begat."