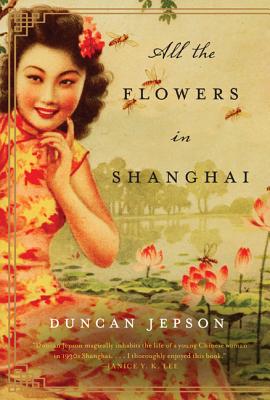 All the Flowers in Shanghai (Paperback)
A Novel
William Morrow Paperbacks, 9780062081605, 320pp.
Publication Date: December 20, 2011
* Individual store prices may vary.
January 2012 Indie Next List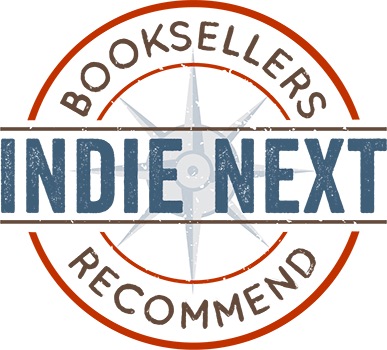 "Devotion to the first child is a thousand-year-old tradition in China. As the second child, Xiao Feng received less love and attention than her older sister. When her sister dies just prior to being married to a man who repulsed her, Feng becomes the substitute, with duty taking precedence over personal desires. Her duty now means bearing a male heir and being forced to endure painful nightly visits from her unloved husband. Feng, once an innocent, tender, dreaming young girl, is turned into a hard and cruel young woman who makes heart-rending choices that will haunt and scar her forever. A story both poignant and powerful."
— Karen Briggs, Great Northern Books and Hobbies, Oscoda, MI
View the List
Description
"Duncan Jepson magically inhabits the life of a young Chinese woman in 1930s Shanghai….I thoroughly enjoyed this book."
—Janice Y. K. Lee, New York Times bestselling author of The Piano Teacher
"Breathtaking….A great work that will move its readers."
—Hong Ying, international bestselling author of Daughter of the River
Readers previously enchanted by Memoirs of a Geisha, Empress, and the novels of Lisa See will be captivated by Duncan Jepson's marvelous debut, All the Flowers in Shanghai. Evocative, sweeping, yet intimate historical fiction, Jepson's novel transports us to a China on the brink of revolution, and witnesses this colorful, tumultuous world through the eyes of a woman forced into a life not of her choosing and driven to seek a bitter revenge.  This epic journey into the heart of Asia is sure to mesmerize fans of Shanghai Girls and Snow Flower and the Secret Fan.

Praise For All the Flowers in Shanghai: A Novel…
"Jepson...evokes time and place well as he describes the life of privilege that Feng comes to take for granted only to have her life veer dramatically and be overtaken by the Great Leap Forward."

"[Jepson] does a solid job of voicing a female character."

"Strong on detail and emotional intensity."

"[A] riveting storyline."

"Poignant and elegantly written."

"An accomplished first novel. Duncan Jepson magically inhabits the life of a young Chinese woman in 1930s Shanghai, following Feng's unlikely evolution from neglected second daughter to first wife of the rich and powerful Sang family and her unexpected epilogue. I thoroughly enjoyed this book."

"This story is breathtaking. Like a poem or a painting, it reveals the old Shanghai. It's a great work that will move its readers."

"The life of this novel's main character is splintered into thousands of pieces, each of them reflecting the changes of Chinese history, yet all of them coming out in Duncan Jepson's poetic, passionate writing."

"A beautifully poetic story. Duncan Jepson creates a poignant set of characters and follows the journey of one woman who attempts to stop the cycle of history in the only way she knows how, but with dire consequences."
What is Feng's relationship like with her parents compared to her grandfather? What important lessons does her grandfather teach her?
Why is Feng attracted to Bi? What kind of background does he come from, and why is it considered unacceptable for Feng to associate with him?
Describe the hierarchy in the Sang family. Where does Feng fit in? How does she learn to manipulate these relationships to her own advantage?
What is Feng's sister and mother's view of an ideal life? How is this different from what Feng wants? Does Feng finally achieve this life, and if so, how does it make her feel?
Do you think Xiong Fa is a good or bad husband? Is he also a victim of society's expectations of him?
Why does Feng feel like she has to give up her daughter? Even if you may not agree with her decision, can you sympathize with her reasons for doing it?
Do you think the suffering that Feng endures during the Cultural Revolution is enough to atone for the mistakes she has made? Why or why not?
How does Feng change throughout the novel? Has she learned anything about herself?
Based on this novel, what do you feel is the prevailing attitude toward daughters in China? Is it very different from how daughters are perceived in the West?
Are you surprised that the author is a man, given the book's first-person perspective and subject matter? Do you think that men can write about these things?
or
Not Currently Available for Direct Purchase