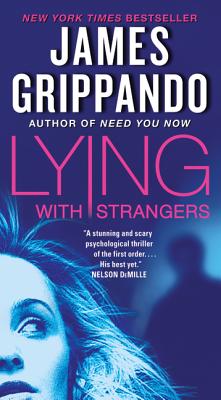 Lying With Strangers (Paperback)
Harper, 9780062088024, 512pp.
Publication Date: April 24, 2012
* Individual store prices may vary.
Description
A first-year resident at a major Boston children's hospital, Peyton Shields finally has the career she's always dreamed of, even though her marriage to Kevin, an up-and-coming young lawyer, is suffering from her hard work and impossibly long hours. But a late-night drive home in a heavy snowstorm changes everything when she is forced off the road and she loses something precious and irreplaceable.
No one, not even Kevin, believes Peyton's claims that the "accident" was deliberate. Suddenly her wonderful life has turned dark and uncertain, and the terror has only just begun. Her husband is growing inexplicably distant and bitter, accusing her of paranoia, betrayal, and infidelity. And a series of bizarre and frightening events is moving Peyton steadily closer to a faceless, resourceful enemy who is watching her every move.
About the Author
James Grippando is a New York Times bestselling author of suspense. He was a trial lawyer for twelve years before the publication of his first novel, The Pardon, in 1994. He is now counsel at the law firm of Boies Schiller Flexner LLP and an adjunct professor of law and modern literature at the University of Miami School of Law. His novels are enjoyed world-wide in twenty-eight languages, and his novel Gone Again won the 2017 Harper Lee Prize in Legal Fiction. He lives in South Florida.
or
Not Currently Available for Direct Purchase