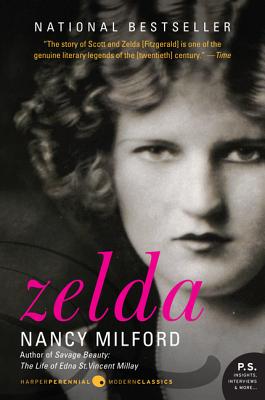 Zelda (Paperback)
A Biography
Harper Perennial Modern Classics, 9780062089397, 464pp.
Publication Date: November 29, 2011
* Individual store prices may vary.
Description
Acclaimedbiographer Nancy Milford brings to life the tormented, elusive personality ofZelda Sayre and clarifies as never before her relationship with F. ScottFitzgerald, tracing the inner disintegration of a gifted, despairing womanundone by the clash between her husband's career and her own talent. Zelda was an instant touchstone forcreatively inspired readers after its initial publication in 1983; Patti Smithhails it in her autobiography, Just Kids,recalling how "reading the story of Zelda Fitzgerald by Nancy Milford, Iidentified with her mutinous spirit." Now, the penetrating biography of one oftwentieth century literature's most misunderstood figures—a book the New York Times calls "profound,overwhelmingly moving . . . [and] a richly complex love story" is availableagain in a handsome paperback edition from Harper Perennial.
About the Author
Nancy Milford holds both an M.A. and a Ph.D. from Columbia University where Zelda was her dissertation. She has held a Guggenheim Fellowship in Biography, and has served on the boards of the Authors Guild, the Society of American Historians, and the Writers Room, of which she is a founder. Her most recent book is Savage Beauty: The Life of Edna St. Vincent Millay. She lives in Manhattan.