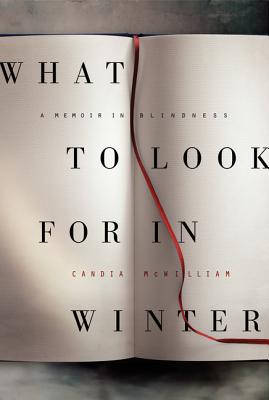 What to Look for in Winter: A Memoir in Blindness (Hardcover)
A Memoir in Blindness
HarperTorch, 9780062094506, 440pp.
Publication Date: March 20, 2012
* Individual store prices may vary.
or
Not Currently Available for Direct Purchase
Description
The British literary sensation--"the most startling, discomforting, complicated, ungovernable, hilarious and heart-rending of memoirs " (The Telegraph)--the story of a celebrated writer's sudden descent into blindness, and of the redemptive journey into the past that her loss of sight sets in motion. Candia McWilliam, whose novels A Case of Knives, A Little Stranger, and Debatable Land made her a reader favorite throughout the United Kingdom and around the world, here breaks her decade-long silence with a searing, intimate memoir that fans of Lorna Sage's Bad Blood, Mary Karr's Lit, and Diana Athill's Somewhere Toward the End will agree "cements her status as one of our most important literary writers beyond question" (Financial Times).
Praise For What to Look for in Winter: A Memoir in Blindness…
"A dramatic memoir, which showcases [McWilliam's] elegant voice."
-O, the Oprah Magazine

"An astonishingly honest memoir about blindness, failed marriages and alcoholism as well as the joys of motherhood and the natural world. All delivered in a beautiful, athletic style one can only envy."
-Edmund White

"Not just a remarkable memoir...but also a blissful celebration of the poetry of her prose....Anyone who enjoys a play of words and appreciates the turn of a phrase in a beautifully constructed sentence will value this book for years to come."
-Kirkus Reviews (starred review)

"The most startling, discomforting, complicated, ungovernable, hilarious and heart-rending of memoirs."
-Sunday Telegraph (London)

"What a precise, poetic dissection of a life this is; how brave she was, and how wise, to undertake it."
-The Telegraph (London)

"Brilliant . . . breathtakingly raw in its self-excoriation. . . . Unforgettable."
-Sunday Times (London)

"One of the most extraordinary literary autobiographies of this or any other year."
-The Times (London)

"Extraordinary.
-The Independent

"Beautiful, harrowing and in every way remarkable."
-New Statesman

"Candia McWilliam's much-praised memoir What to Look for in Winter is my favourite book of the year, startlingly honest, wry, sad and wise."
-Dave Nicholls, The Guardian (London)

"[An] astonishing memoir - sprawling, riveting, out-of-control, heartbreaking, hilarious and at times so vivd and captivating that, yes, you might wish you had stood in McWilliam's shoes."
-Susan Ager, Minneapolis Star Tribune

"[A] shimmering memoir….The unblinking contemplation of a life whose woozy chutes-and-ladders path led, literally and otherwise, into darkness….Eloquently recalled….McWilliam gathers the ineffable spaces of her past and knots them into something practical, expansive, and enduring."
-Jan Stuart, Boston Globe

"Sparkles with vivid descriptions….An astonishingly beautiful portrait of what the world looks like when you can no longer see it."
-Publishers Weekly
Advertisement