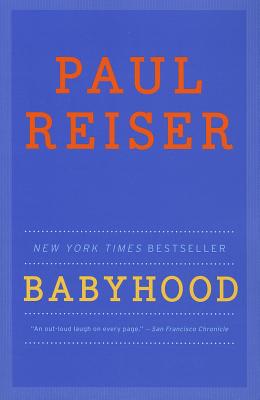 Babyhood (Paperback)
It Books, 9780062098771, 217pp.
Publication Date: May 8, 2012
Description
The classic New York Times bestseller from actor/comedian Paul Reiser, a book that the San Francisco Chronicle calls "an out-loud laugh on every page," is now available in trade paperback for the very first time. For fans of Reiser's long-running sitcom Mad About You, with Helen Hunt and Hank Azaria, for readers of comic memoirs like Tina Fey's Bossypants, and "for the couple considering parenthood as well as for parents who are decades past their days of diaper changing...this book hits home and hits the funnybone" (Chicago Tribune).
Advertisement