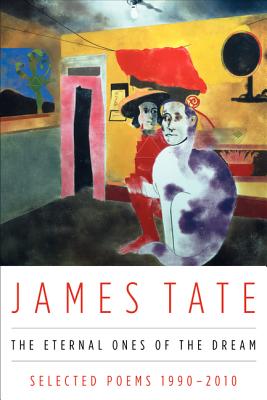 The Eternal Ones of the Dream: Selected Poems 1990 - 2010 (Paperback)
Selected Poems 1990 - 2010
Ecco Press, 9780062101860, 272pp.
Publication Date: March 27, 2012
Description
"Tate's poems are meditative, introverted, self-reliant, funny, alarming, strange, difficult, intelligent, and beautifully crafted."
--New York Times

The Eternal Ones of the Dream is a breathtaking collection of poems from the last two decades of work of one of modern American poetry's major artists, Pulitzer Prize and National Book Award winner James Tate. Tate's remarkable work--filled with dark wit, dry humor, and deceptive simplicity--is considered among the most accessible poetry written in the last several decades, and it has inspired acclaimed poet W.S. Merwin to write, "Mr. Tate's gift is such that many of his] poems move me at least to plain envy of what he can do."

Advertisement