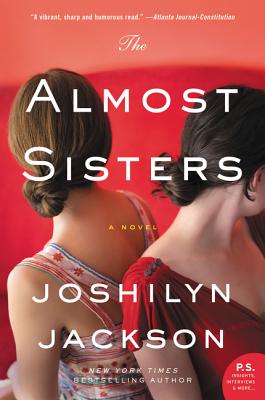 The Almost Sisters
A Novel
Paperback

* Individual store prices may vary.
Other Editions of This Title:
Digital Audiobook (7/10/2017)
Compact Disc (7/11/2017)
Hardcover (7/11/2017)
Compact Disc (7/11/2017)
Paperback, Large Print (7/11/2017)
August 2017 Indie Next List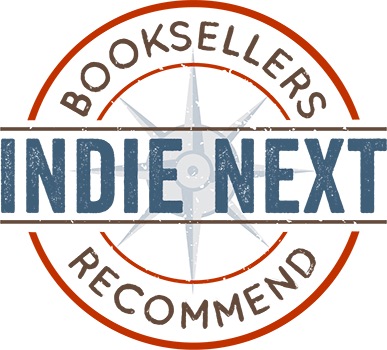 "Leia Birch is pretty much a rock star in the comic world, but her personal life has taken over the drama of her heroines, Violet and Violence. Leia is pregnant with a biracial child after too much tequila and a one-night stand at Comic-Con, her sister's perfect marriage is imploding, and it appears her sweet, proper Southern grandmother has been hiding all kinds of improper things, including advancing dementia. As always, Jackson is witty and charming, and her characters are so wonderfully drawn, it's hard to believe you don't actually know these people. The Almost Sisters is a hopeful book about our ability to preserve the dignity of one another while still helping them grow and change."
— Susan Thomas, CoffeeTree Books, Morehead, KY
View the List
Description
With empathy, grace, humor, and piercing insight, the author of gods in Alabama pens a powerful, emotionally resonant novel of the South that confronts the truth about privilege, family, and the distinctions between perception and reality--the stories we tell ourselves about our origins and who we really are.
Superheroes have always been Leia Birch Briggs' weakness. One tequila-soaked night at a comics convention, the usually level-headed graphic novelist is swept off her barstool by a handsome and anonymous Batman.
It turns out the caped crusader has left her with more than just a nice, fuzzy memory. She's having a baby boy—an unexpected but not unhappy development in the thirty-eight year-old's life. But before Leia can break the news of her impending single-motherhood (including the fact that her baby is biracial) to her conventional, Southern family, her step-sister Rachel's marriage implodes. Worse, she learns her beloved ninety-year-old grandmother, Birchie, is losing her mind, and she's been hiding her dementia with the help of Wattie, her best friend since girlhood.
Leia returns to Alabama to put her grandmother's affairs in order, clean out the big Victorian that has been in the Birch family for generations, and tell her family that she's pregnant. Yet just when Leia thinks she's got it all under control, she learns that illness is not the only thing Birchie's been hiding. Tucked in the attic is a dangerous secret with roots that reach all the way back to the Civil War. Its exposure threatens the family's freedom and future, and it will change everything about how Leia sees herself and her sister, her son and his missing father, and the world she thinks she knows.
Praise For The Almost Sisters: A Novel…
"Leia, a self-proclaimed superhero-comics dork, narrates this light-dark Southern story of family, race, and belonging with affection, humor, and well-timed profanity, bound to please fans of the best-selling author's six previous novels.… Both literary and women's fiction readers will appreciate Leia's smart/sassy narrative."
— Library Journal (starred review)

"The Almost Sisters is a book only Joshilyn Jackson could have written… I was swept up by her inimitable voice from the very first page: she deftly combines such unexpected subjects as superheroes, single motherhood, race, and the impact of long-buried secrets."
— Karen Abbott, New York Times bestselling author of Liar, Temptress, Solider, Spy

"In a story of incredible love and bravery, [Jackson] lasers through the weathered grace and mossy tradition of the contemporary south to explode its comic book dualism with blistering genius…Imagine Flannery O'Connor in a Wonder Woman suit, and you'll get close to the big heart of this brilliant book."
— Lydia Netzer, author of Shine Shine Shine and How to Tell Toledo from the Night Sky

"Beautifully written, fascinating and deep, The Opposite of Everyone is another must-read novel by Jackson... Jackson has done a phenomenal job of weaving the past with the present and unfolding the story layer after layer. This is a masterfully written tale that readers cannot put down."
— RT Book Reviews (top pick), THE OPPOSITE OF EVERYONE

"Jackson delivers another quirky, Southern-based, character-driven novel that combines exquisite writing, vivid personalities, and imaginative storylines while subtly contemplating race, romance, family, and self. A searing yet ultimately uplifting look at broken people who heal themselves and each other through forgiveness, love, and the power of stories."
— Kirkus Reviews (starred review), THE OPPOSITE OF EVERYONE

"The unconventional characters in Jackson's books often provide thought-provoking studies of love and loyalty; this must-read also contemplates the transformative power of storytelling."
— New York Times Book Review, THE OPPOSITE OF EVERYONE

"Witty, cleverly constructed and including a truly surprising twist, Someone Else's Love Story turns out to be a nuanced exploration of faith, family and the things we do for love."
— People (3 ½ stars), SOMEONE ELSE'S LOVE STORY

"Jackson has written another spirited page-turner… A satisfying, entertaining read from an admired writer who deserves to be a household name. "
— Kirkus Reviews (starred review) on The Almost Sisters

"Only Joshilyn Jackson can present such serious issues with so much humor and humanity, making us consider just how far we might go to protect the ones we love."
— Brunonia Barry, NY Times bestselling author of The Lace Reader & The Fifth Petal

"A vibrant, sharp and humorous read, brimming with relatable subplots, high-energy scenes and overt superhero references... The author deftly succeeds in writing a book within a book, each one beautifully complementing the other."
— Atlanta Journal-Constitution

"Jackson offers more here than a great plot with relatable, memorable characters and crazy storylines. This cleverly crafted, original tale centers on racism and the dichotomy of the South, as well as complicated familial relationships and elderly care. In other words, she writes fictional tales about real life."
— Fredericksburg.com
William Morrow Paperbacks, 9780062105721, 384pp.
Publication Date: May 29, 2018
About the Author
Joshilyn Jackson is the New York Times bestselling author of nine novels, including gods in Alabama and The Almost Sisters. Her books have been translated into a dozen languages. A former actor, Jackson is also an award-winning audiobook narrator. She lives in Decatur, Georgia, with her husband and their two children.
1. Throughout the story Leia deals with motherhood in many iterations—when she gets pregnant, when she reverses roles with Birchie, when she sees Rachel floundering and must help Lavender. How does Leia grow as a mother throughout the story? Leia mentions speaking in "unbrookable mother," what do you think she means by that?
2. Leia makes the decision to hide her pregnancy early on, and keeps her secret throughout much of the story. Do you think Leia made the right decision? Were you surprised by characters' reactions when her pregnancy was revealed?
3. Leia sees her comic book characters as reflections of her inner self—Violet as a reflection of her own innocence, and Violence as her doppelganger. Do you also feel like you have multiple versions of yourself?
4. We see Jake as Leia's ex-best friend, as Rachel's husband, and as Lavender's father. How does your impression of him change throughout the story? Do you feel more sympathy for Rachel or Jake during their conflict?
5. After discovering the trunk of bones, Birchie says, "I told you the first night you were here. I told you at dinner." Did you have any idea who Birchie had been referring to? Were you surprised by what really happened?
6. Despite her worsening dementia, Birchie remains a strong character throughout the book. How would you describe her lifelong friendship with Wattie? Did your impressions change throughout the novel? Why do you think Birchie chose to keep their true relationship a secret even as times changed?
7. For much of the story, Selcouth Martin is referred to only as "Batman." Were you surprised by how different he was from Leia's memory of their one-night stand? How did your impression of Selcouth change throughout the novel?
8. There are multiple relationships in the novel that fit the title The Almost Sisters description. How did the title take on new meaning to you as the story developed?
9. At the end of the novel, Selcouth is there for the birth of his son. What was your impression of the nature of Leia and Selcouth's relationship at this point? Do you want them to be together?
10. Leia is a comic book artist who has found herself up against a creative roadblock. Has this happened to you and how have you worked through it?
11. The Almost Sisters deals with difficult topics like race, privilege and family. Everyone has biases—in life and in books—but some people handle them better than others. Which of these characters dealt with these the best? The worst? Do you see similar situations or challenges in your own life?
12. Leia talks about there being two Souths that exist simultaneously. Do you agree?