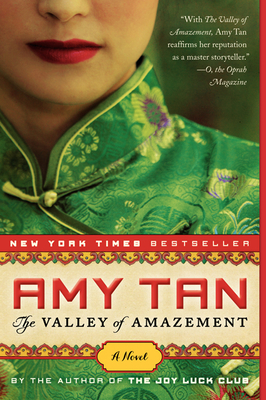 The Valley of Amazement
Paperback

* Individual store prices may vary.
Other Editions of This Title:
Digital Audiobook (11/4/2013)
Paperback, Large Print (11/5/2013)
Hardcover (11/5/2013)
MP3 CD (4/1/2014)
Compact Disc (7/15/2014)
November 2013 Indie Next List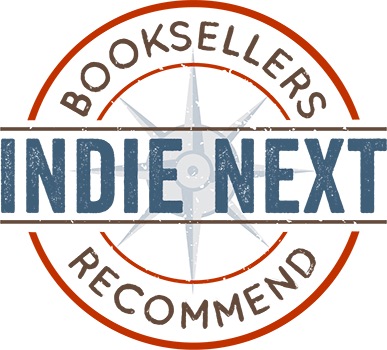 "Tan's newest novel is utterly engrossing. Spanning more than four decades and two continents, this tale transports readers from Shanghai to San Francisco as it reveals the lives of two women, Lucia and Violet, an American courtesan mother and her half-Chinese daughter. The story details their attempt to undo their past, leading to forgiveness and bringing about redemption. The final pages signal the possibility of a sequel that would be welcome, indeed!"
— Carol Hicks, Bookshelf, Truckee, CA
View the List
Description
New York Times bestseller The Valley of Amazement is a sweeping, evocative epic of two women's intertwined fates and their search for identity--from the lavish parlors of Shanghai courtesans to the fog-shrouded mountains of a remote Chinese village
Spanning more than forty years and two continents, The Valley of Amazement resurrects pivotal episodes in history: from the collapse of China's last imperial dynasty, to the rise of the Republic, the explosive growth of lucrative foreign trade and anti-foreign sentiment, to the inner workings of courtesan houses and the lives of the foreign "Shanghailanders" living in the International Settlement, both erased by World War II.
A deeply evocative narrative about the profound connections between mothers and daughters, The Valley of Amazement returns readers to the compelling territory of Amy Tan's The Joy Luck Club. With her characteristic insight and humor, she conjures a story of inherited trauma, desire and deception, and the power and stubbornness of love.
Praise For The Valley of Amazement…
"Here are strong women struggling to survive all that life has thrown at them, created by a writer skilled at evoking the roil of emotions and made exploits they experience when they follow their hearts." — New York Times Book Review
"[A] novel that grabs your soul." — San Francisco Chronicle
"This utterly engrossing novel is highly recommended to all readers who appreciate an author's ability to transport them to a new world they will not forget. As a plus, this reviewer sensed the harbinger of a sequel by the last page." — Library Journal (starred review)
"Tan is a skilled storyteller. . . A satisfyingly complete, expertly paced yarn." — Kirkus Reviews
"Tan's prodigious, sumptuously descriptive, historically grounded, sexually candid, and elaborately plotted novel counters violence, exploitation, betrayal, and tragic cultural divides with beauty, wit, and transcendent friendship between women." — Booklist (starred review)
"The author of The Joy Luck Club and The Hundred Secret Senses can deliver a sweeping family saga like nobody else." — Newsday (Fall Preview)
"Amy Tan is one of our blackest-belted scriveners, and this is her masterwork." — Mary Karr, author of the New York Times bestsellers The Liars' Club, Cherry, and Lit
Fans of Tan's previous works (including The Joy Luck Club) will rejoice when they get their hands on this book. — Real Simple
"[THE VALLEY OF AMAZEMENT is] akin to her earlier work, yet more sophisticated, and a fine reminder that Amy Tan is herself a master of illusion, and one of the best storytellers around." — NPR
"It's been a long eight years since Amy Tan's last novel, but THE VALLEY OF AMAZEMENT proves that good things--breathtaking things--come to those who wait. [...] It's wonderful to be back in Amy's magical and amazing world." — Lisa See, author of international bestsellers Snow Flower and the Secret Fan, Peony in Love, and Shanghai Girls
"Tan's beautiful, seamless prose presents fans with a true sense of time and place, catching them up in the heartbreaking tragedy of the plot… Tan's creativity is always a force, and in this epic tale her ability to captivate shines." — Romantic Times
"[Tan] is a gifted storyteller… This is one writer's particular idiom and vision of the world - and within that she offers us a rich cast of characters who both repel and compel." — Financial Times
"[Tan's] fans will appreciate the book's multigenerational narrative and compelling look at a society in which men held the power but women gave each other strength." — More magazine
"Fans will recognize signature Tan themes: mother-daughter relationships, clashes between cultures… threads of hmor and emotional insight make Violet's struggle to survive, and ultimately forgive, a journey worth sharing." — People
"[Tan] still sweeps you up in the wildly changing fortunes of a whip-smart courtesan." — Entertainment Weekly
"This is an Amy Tan novel, so its heart is the push-pull of mother-daughter relationships… The journey with Violet, her mother and her daughter is one of separate winding paths, each woman struggling to reach the light." — USA Today
"Amy Tan's latest novel is an engrossing, multigenerational saga....grounded by Tan's ability to bring tragically flawed characters and exotic locales to vivid life." — Parade
"Tan brings to life a world with which few are familiar. And it's fascinating. Her descriptions of the countryside, of the houses, of the lifestyle and the customers are well-drawn and multi-layered. Her characters are brought to life as three-dimensional, complicated people." — Lisa Ko, author of The Leavers
"With THE VALLEY OF AMAZEMENT (Ecco), Amy Tan reaffirms her reputation as a master storyteller, creating intriguing settings, unforgettable characters, and twisty plotlines." — O, the Oprah Magazine
"Amy tan creates another stunning portrait of mothers and daughters." — St. Paul Pioneer Press
"In her new novel, Tan ditches her magic realist fugues and enters a brutal landscape of Shanghai courtesans, exploring it with new depths of tenderness and pain." — San Francisco Chronicle
"[Tan is] an accomplished storyteller… the underlying appeal of this book is the weave she makes of the three generations of Minturn women…struggling to accept their fate and each other." — New York Daily News
"A feast of a novel… Tan deftly draws the reader along as she explores the nature of identity, the joys and pitfalls of love, the ripple effects of the choices we make and the role of fate in our lives." — Shelf Awareness
"THE VALLEY OF AMAZEMENT is an engrossing read that effortlessly draws you in and captures both the sweet taste of acceptance and the bitter taste of disappointment and resentment with an almost painful accuracy… a compelling and emotional read." — San Francisco Book Review
"She has created such an enticing portrait of Shanghai that she makes us nostalgic for a city we can never know." — Boston Globe
"Amy Tan's new novel THE VALLEY OF AMAZEMENT is a long and luxurious read, offering riches on almost every page… Tan laces her story with colorful characters… a little comedy, enough tragedy, and plenty of passion and historical detail." — Atlanta Journal-Constitution
"[THE VALLEY OF AMAZEMENT] combines vivid historical details and epic sweep across several decades and two continents with intimate portraits of flawed but engaging women whose resourcefulness and courage are sometimes astounding." — Tampa Bay Times
"Vivid, compassionate, and expertly done… Tan has crafted characters so realistic they seem to breathe and a tense world that will keep readers on the edge of their seats for all 589 pages." — Bustle
"Tan hasn't written a new novel in eight years but THE VALLEY OF AMAZEMENT was worth the wait." — Miami Herald
"Tan has created a vivid work of literature, full of deftly drawn and colorful characters, exploring the idea that in a world of grief and cruelty, where a woman's fate is not hers - or her mother's - to determine, what she can keep is her self." — Seattle Times
"The deeply evocative narrative about the profound connections between mothers and daughters will return readers to the compelling territory of Tan's The Joy Luck Club. Tan's characteristic insight and humor conjures a story of "inherited trauma, desire and deception, and the power and stubbornness of love." — Northwest Asian Weekly
"Fans who've waited eight years for a new novel by Tan (The Joy Luck Club) can look forward to a lengthy, decades-long soak in Violet's sentimental and erotic education." — Good Housekeeping (online)
"Those who have been waiting for Tan's novel, her first in eight years, will not be disappointed." — International Examiner
Ecco, 9780062107329, 608pp.
Publication Date: July 15, 2014
About the Author
Amy Tan is the author of The Joy Luck Club, The Kitchen God's Wife, The Hundred Secret Senses, The Bonesetter's Daughter, The Opposite of Fate: Memories of a Writing Life, Saving Fish from Drowning, and two children's books, The Moon Lady and The Chinese Siamese Cat, which was adapted into a PBS television series. Tan was also a coproducer and coscreenwriter of the film version of The Joy Luck Club. Her essays and stories have appeared in numerous magazines and anthologies, and her work has been translated into thirty-five languages. She lives with her husband in San Francisco and New York.