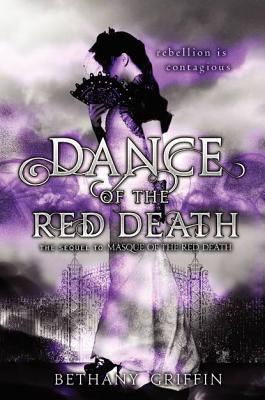 Dance of the Red Death (Masque of the Red Death #2) (Hardcover)
Greenwillow Books, 9780062107824, 336pp.
Publication Date: June 11, 2013
Other Editions of This Title:
Paperback (5/5/2015)
* Individual store prices may vary.
Description
Bethany Griffin continues the journey of Araby Worth in Dance of the Red Death—the sequel to her teen novel Masque of the Red Death. Lauren DeStefano, author of the New York Times bestselling Chemical Gardens trilogy, called Masque of the Red Death "luscious, sultry, and lingeringly tragic."
In Dance of the Red Death, Araby's world is in shambles—betrayal, death, disease, and evil forces surround her. She has no one to trust. But she will fight for herself, for the people she loves, and for her city. Her revenge will take place at the menacing masked ball. It could destroy her and everyone she loves . . . or it could turn her into a hero.
With a nod to Edgar Allan Poe, Bethany Griffin concludes her tragic and mysterious Red Death saga about a heroine that young adult readers will never forget.
About the Author
Bethany Griffin is the author of Masque of the Red Death. She is a high school English teacher who prides herself on attracting creative misfits to elective classes like Young Adult Literature, Creative Writing, and Speculative Literature. She lives with her family in Kentucky.
Praise For Dance of the Red Death (Masque of the Red Death #2)…
"Griffin has successfully turned the short story into the type of YA saga that flies off the shelves. It is timely, well written, and quick paced. . . . In addition to being a fantastic read, this two-part saga would serve as a great companion to classroom units on Poe."
— School Library Journal

Praise for Masque of the Red Death: "Fantastic, from the eye-catching cover to the growth of a heroine who might save the world. Tailor-made for popular consumption."
— Kirkus Reviews

Praise for Masque of the Red Death: "Griffin delivers a seductively dark, decadently disturbing look at a society crumbling from within and without, infused with a romantic, steampunk air and Poe's own morbid sensibilities."
— Publishers Weekly