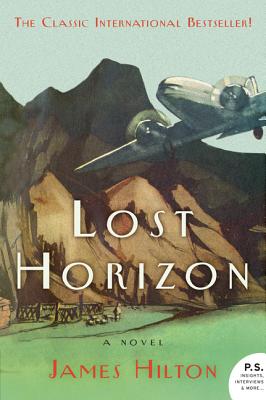 Lost Horizon (Paperback)
A Novel
Harper Perennial, 9780062113726, 272pp.
Publication Date: April 3, 2012
* Individual store prices may vary.
Description
James Hilton's famous utopian adventure novel, and the origin of the mythical sanctuary Shangri-La, receives new life in this beautiful reissue from Harper Perennial. A book that the New Yorker calls "the most artful kind of suspense . . . ingenuity [we] have rarely seen equaled," Lost Horizon captured the national consciousness when first published in the 1930s, and Frank Capra's 1937 film adaptation catapulted it to the height of cultural significance. Readers of Mitchell Zuckoff's harrowing history of a real-life plane crash in Dutch New Guinea, Lost in Shangri-La, as well as fans of novels ranging from The Man Who Would Be King to Seven Years in Tibet to State of Wonder will be fascinated and delighted by this milestone in adventure fiction, the world's first look at this sanctuary above the clouds. The new Perennial edition also features a bonus essay on Lost Horizon by Don't Know Much About History author Kenneth C. Davis.

About the Author
James Hilton was the author of more than twenty novels, including the bestselling Good-bye, Mr. Chips. He was also a screenwriter, with credits including such classic films as Mrs. Miniver, which won an Academy Award for Best Screenplay in 1942, and Alfred Hitchcock's Foreign Correspondent. Born in England in the year 1900, Hilton emigrated to the United States in the late 1930s. He died in 1954.