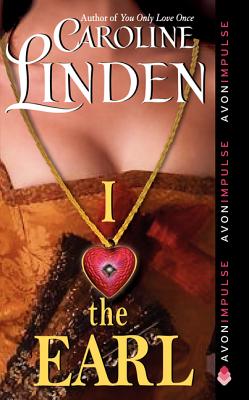 I Love the Earl (Paperback)
Avon Impulse, 9780062115751, 144pp.
Publication Date: September 6, 2011
* Individual store prices may vary.
Description
A single ladyin possession of a good fortunemust be in want of a suitor
Margaret de Lacey has accepted her unmarried statewith dignity, if not delight. She had no suitors when she wasyoung and starry-eyed, though regrettably poor,and it's unlikely any man will court her now that she's older,wiser, and still just as penniless. Until, that is,her brother unexpectedly inherits the dukedom of Durhamand settles an enormous dowry on her, making herthe most eligible heiress in town.
No gentleman in London is more in need of a wealthybride than Rhys Corwen, Earl of Dowling. He contrives anintroduction to Margaret because of her dowry, but sheswiftly sets him right: no fortune hunter will win her heart orher hand. Far from put off, Rhys is intrigued. Interested.Entranced. And soon the only thing he needsmore than Margaret's fortune . . . is her love.
About the Author
Caroline Linden knew from an early age she was a reader, not a writer. She earned a math degree from Harvard University and wrote computer code before turning to fiction. Her books have won the Daphne du Maurier Award, the NJRW Golden Leaf Award, and RWA's RITA® Award, and have been translated into seventeen languages around the world.
She lives in New England with her family. Find her online at www.CarolineLinden.com.
or
Not Currently Available for Direct Purchase