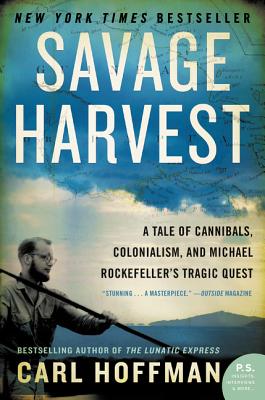 Savage Harvest
A Tale of Cannibals, Colonialism, and Michael Rockefeller's Tragic Quest
Paperback

* Individual store prices may vary.
Other Editions of This Title:
Digital Audiobook (3/17/2014)
Hardcover (3/18/2014)
Compact Disc (3/18/2014)
Compact Disc (3/18/2014)
April 2014 Indie Next List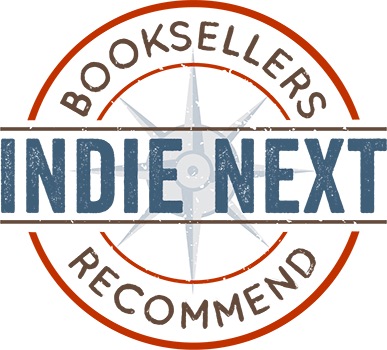 "The tragedy of Michael Rockefeller's death is made far more poignant by the larger tragedy of the environment that surrounded it. Faulty ethnographic assumptions, compounded by unsettling socio-economic factors, bring a depth and pathos to Savage Harvest. A rare balance of mystery and the author's slowly unfolding epiphany of understanding is maintained throughout this riveting and edifying work of nonfiction."
— Kenny Brechner, Devaney, Doak & Garrett Booksellers, Inc., Farmington, ME
View the List
Description
On November 21, 1961, Michael C. Rockefeller, the twenty-three-year-old son of New York governor Nelson Rockefeller, vanished off the coast of southwest New Guinea when his boat capsized. He was on a collecting expedition for the Museum of Primitive Art, and his partner—who stayed with the boat and was later rescued—shared Michael's final words as he swam for help: "I think I can make it."
Despite exhaustive searches, no trace of Michael was ever found. Soon after his disappearance, rumors surfaced that he'd made it to shore, where he was then killed and eaten by the local Asmat—a native tribe of warriors whose complex culture was built around sacred, reciprocal violence, headhunting, and ritual cannibalism. The Dutch government and the Rockefeller family vehemently denied the story, and Michael's death was officially ruled a drowning. But doubts lingered and sensational stories circulated, fueling speculation and intrigue for decades. Now, award-winning journalist Carl Hoffman reveals startling new evidence that finally tells the full, astonishing story.
Retracing Michael's steps, Hoffman traveled to the jungles of New Guinea, immersing himself in a world of former headhunters and cannibals, secret spirits and customs, and getting to know generations of Asmat. Through exhaustive archival research, he uncovered hundreds of pages of never-before-seen original documents and located witnesses willing to speak publicly for the first time in fifty years.
Savage Harvest is at once a mesmerizing whodunit and a fascinating portrait of the clash between two civilizations that resulted in the death of one of America's richest and most powerful scions.
Praise For Savage Harvest: A Tale of Cannibals, Colonialism, and Michael Rockefeller's Tragic Quest…
"[Hoffman's] reporting takes hold, drawing a vivid portrait of the world of the Asmat people, hunter-gatherers who lived in isolation until the mid-20th century. Gripping."
— New York Times Book Review

"In an expertly told tale that is begging for a film adaptation, Hoffman crafts a remarkable, balanced examination of this sensational case. . . . [He] deserves much credit for this riveting, multilayered tale."
— Publishers Weekly (starred review)

"With urgency boarding on obsession, Carl Hoffman retraces Rockefeller's perilous footsteps. The result is a hypnotic journey into otherness, a wild detective story amid cannibals and headhunters. A thrilling, one-of-a-kind tale -I couldn't stop reading."
— Andrew McCarthy, The Longest Way Home: One Man's Quest for the Courage to Settle Down

"A bare-knuckle, adventure-filled journey in search of the answer to a half-century-old cold case: Whatever happened to Nelson Rockefeller's son, Michael? . . . A searching, discomfiting journey yields an elegant, memorable report."
— Kirkus Reviews (starred review)

"A tremendous accomplishment-easily one of the best books I read this year. Carl Hoffman's acute eye for detail is something to envy. And that closing passage will stick with me for a long, long time."
— Brendan I. Keorner, The Skies Belong To Us: Love and Terror in the Golden age of Hijacking

"Not only has Carl Hoffman helped solve one of the great mysteries of the last 50 years, he has also written a page turner. An instant classic."
— Scott Wallace, The Unconquered: In Search of the Amazon's Last Uncontacted Tribe

"A gripping whodunit. . . . a powerful book that succeeds in solving a half-century-old mystery."
— Wall Street Journal

"Terrific . . . What's surprising about this book is not the revelation of Rockefeller's fate but rather the author's portrayal of a unique cultural encounter."
— Washington Post

"Hoffman is an intelligent writer…. [the]best kind of non-fiction writing."
— The Globe and Mail

"Compelling. Intoxicating. Sensational. Savage Harvest is a great read, as long as you're not eating lunch."
— Newsweek

"A gripping read … he's erected a solid foundation of reporting that goes far beyond what the rest of us did and is likely to make this the definitive account."
— Tim Sohn, Slate

"Richly detailed …. nail-biting exposé…Savage Harvest fascinates for the mystery it aims to solve as well as its portrait of an isolated but changing way of life."
— Chicago Tribune
William Morrow Paperbacks, 9780062116161, 336pp.
Publication Date: March 10, 2015
About the Author
Carl Hoffman is the author of the New York Times bestseller Savage Harvest, hailed as a "masterpiece" by Outside and named a New York Times editors' choice and one of the Washington Post's 50 notable works of nonfiction for 2014, as well as The Lunatic Express. He is a former contributing editor to National Geographic Traveler and Wired, and has traveled on assignment to eighty countries.