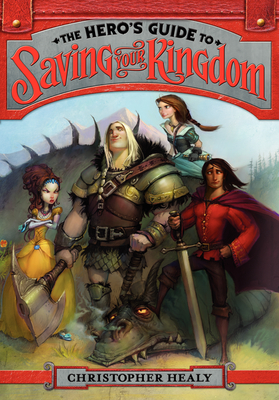 The Hero's Guide to Saving Your Kingdom
Hardcover

* Individual store prices may vary.
Other Editions of This Title:
Digital Audiobook (4/30/2012)
Paperback (4/30/2013)
Summer 2012 Kids' Next List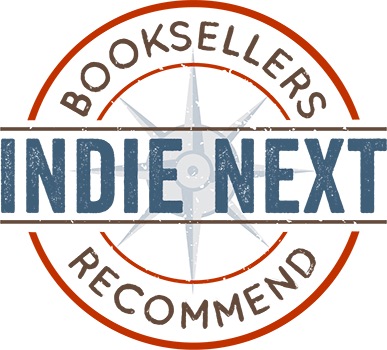 "Ever hear of Gustav and Frederic? How about Duncan and Liam? Well, then, how about Prince Charming? These four Princes Charming -- unknown by name, but brought together because each has always played second fiddle to their princesses in favorite fairy tales -- are eager to prove to their kingdoms that they deserve to be the heroes of their own story. The only problem? They are all -- with the possible exception of Liam -- woefully incompetent in the hero department. Mix that in with an evil witch, some trolls, and an annoyingly heroic Cinderella and you've got a hilarious adventure story boys and girls will love!"
— Amanda Hurley, Inkwood Books, Tampa, FL
View the List
Description
Prince Liam. Prince Frederic. Prince Duncan. Prince Gustav. You've never heard of them, have you? These are the princes who saved Sleeping Beauty, Cinderella, Snow White, and Rapunzel, respectively, and yet, thanks to those lousy bards who wrote the tales, you likely know them only as Prince Charming. But all of this is about to change.
Rejected by their princesses and cast out of their castles, the princes stumble upon an evil plot that could endanger each of their kingdoms. Now it's up to them to triumph over their various shortcomings, take on trolls, bandits, dragons, witches, and other assorted terrors, and become the heroes no one ever thought they could be.
Christopher Healy's Hero's Guide to Saving Your Kingdom is a completely original take on the world of fairy tales, the truth about what happens after "happily ever after." It's a must-have for middle grade readers who enjoy their fantasy adventures mixed with the humor of the Diary of a Wimpy Kid books. Witty black-and-white drawings by Todd Harris add to the fun.
Praise For The Hero's Guide to Saving Your Kingdom…
"One of the more clever, hilariously successful incarnations of the current literary rage to rip apart and rewrite fairy tales… The princes in "The Hero's Guide" may not be charming, but Healy's romp of a book about them most certainly is." — Los Angeles Times
"The premise is indeed charming…a quest that recalls at moments the Musketeers and at others, the Marxes." — New York Times Book Review
"Healy's fast-paced debut is overflowing with suspense, humor, and carefully developed characters. Healy injects age-old characters and fairy tale tropes with a fresh, contemporary sensibility, resulting in a crowd-pleaser with laugh-out-loud lines on nearly every page." — Publishers Weekly (starred review)
"The fairy-tale world is tongue-in-cheek but fleshed out, creating its own humor rather than relying on pop-culture references. Healy juggles with pitch-perfect accuracy, rendering the princes as goobers with good hearts and individual strengths, keeping them distinct and believable. Inventive and hilarious." — Kirkus Reviews (starred review)
"[A] lively, humorous adventure." — Wall Street Journal
"This is the most fun you can have short of rounding up King Arthur's knights, filling their armor with laughing gas, and driving them to a roller disco." — Frank Cottrell Boyce, New York Times bestselling author of COSMIC
Walden Pond Press, 9780062117434, 448pp.
Publication Date: May 1, 2012
About the Author
Christopher Healy is the author of The Hero's Guide to Saving Your Kingdom, a New York Times Book Review Editor's Choice, as well as its two sequels, The Hero's Guide to Storming the Castle and The Hero's Guide to Being an Outlaw. Before becoming a writer, he worked as an actor, an ad copywriter, a toy store display designer, a fact-checker, a dishwasher, a journalist, a costume shop clothing stitcher, a children's entertainment reviewer, and a haunted house zombie. He lives in New Jersey with his wife, two children, and a dog named Duncan. You can visit him online at www.christopherhealy.com.