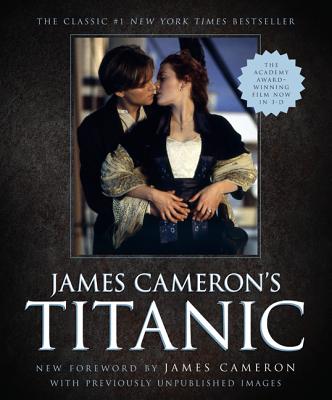 James Cameron's Titanic (Paperback)
Harper Design, 9780062119384, 178pp.
Publication Date: March 6, 2012
* Individual store prices may vary.
or
Not Currently Available for Direct Purchase
Description
When James Camerons film Titanic first sailed across the silver screen in 1997, audiences were amazed by its groundbreaking visual effects, cinematography, and heart-wrenching love story. Now, nearly fifteen years later, Titanic has remained one of the most critically acclaimed and highest-grossing motion picture epics of all time, becoming a cultural phenomenon.
In this updated edition of the New York Times bestseller, discover everything youve always wanted to know about Titanic, from the actual construction of the ship of dreams to the casting of Jack and Rose, one of the most memorable film couples in Hollywood history. Featuring an in-depth new foreword by James Cameron that details the personal impact Titanic had on his life and career as a filmmaker and never-before-seen photographsplus a removable, double-sided posterthis collectors edition is the ultimate behind-the-scenes look at one of the most beloved movies of all time.
Advertisement