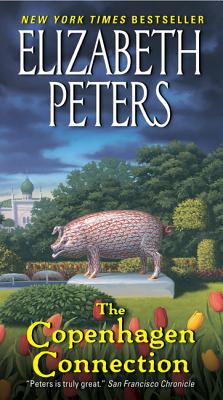 Copenhagen connection (Paperback)
Harper, 9780062119735, 288pp.
Publication Date: July 31, 2012
* Individual store prices may vary.
Description
A strange twist of fate brings Elizabeth Jones face-to-face with her idol, the brilliant, eccentric historian Margaret Rosenberg, at the Copenhagen Airport. An even stranger accident makes Elizabeth the esteemed scholar's new private assistant. But luck can go from good to bad in an instant—and less than twenty-four hours later, the great lady is kidnapped by persons unknown. Suddenly desperate in a foreign land, Elizabeth must cast her lot with Rosenberg's handsome, insufferable son Christian in hopes of finding her vanished benefactor. On a trail that leads from modern wonders to ancient mystery—from the bustling city to the beautiful, perilous countryside—a determined young woman and an arrogant "prince" must uncover shocking secrets carefully guarded in the beautiful Danish city. And they must survive a mysterious affair that is turning darker and deadlier by the hour.
About the Author
Elizabeth Peters earned her Ph.D. in Egyptology from the University of Chicago's famed Oriental Institute. During her fifty-year career, she wrote more than seventy novels and three nonfiction books on Egypt. She received numerous writing awards and, in 2012, was given the first Amelia Peabody Award, created in her honor. She died in 2013, leaving a partially completed manuscript of The Painted Queen.
or
Not Currently Available for Direct Purchase