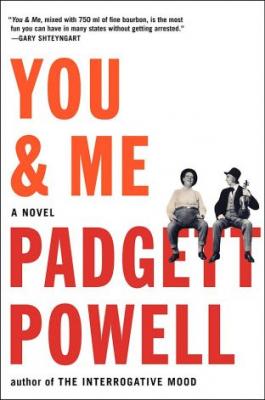 You & Me (Paperback)
A Novel
Ecco, 9780062126146, 208pp.
Publication Date: July 2, 2013
* Individual store prices may vary.
August 2012 Indie Next List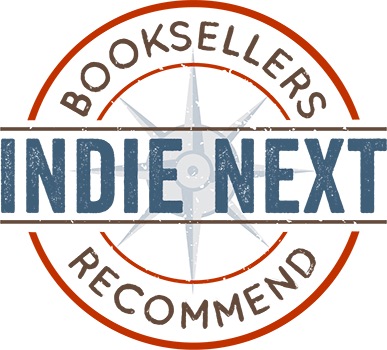 "Experience the utter joy of shooting the breeze on the porch with a couple of crotchety, intelligent old codgers. Inventive, funny, and profound, Powell turns phrases like a dervish in this Southern-styled ersatz retelling of Waiting for Godot. A wonderful book that perfectly captures kicking back and trying to make sense of the crazy world streaming by."
— Josh Cook, Porter Square Books, Cambridge, MA
View the List
Description
Padgett Powell, author of the acclaimed The Interrogative Mood and "one of the few truly important American writers of our time" (Sam Lipsyte), returns with a hilarious Southern send-up of Samuel Beckett's classic Waiting for Godot.
Truly a master of envelope-pushing, post-postmodern American fiction, in a class with Nicholas Baker and Lydia Davis, Powell brilliantly blends the sublime, the trivial, and the oddball in You & Me, as two loquacious gents on a porch discuss all manner of subjects, from the mundane to the spiritual to the downright ridiculous.
At once outrageously funny and profound, You & Me is yet another brilliant, boundary-bursting masterwork, proving once again that, "there are few writers who understand both the beauty and the absurdity of language as well as Padgett Powell" (Kevin Wilson, author of The Family Fang) and that, "Padgett Powell is one of the best writers in America, and one of the funniest, too" (Ian Frazier).
You & Me: A Novel won the James Tait Black Prize for Fiction.
Praise For You & Me: A Novel…
"[Powell's] characters might be all talk and no walk, but what wonderful talk it is. . . . Powell, in his recent work, has set his mind ablaze. And nothing but exquisite and deeply strange language is left to emerge from the ashes."

"The novel's penetrating, playful words manage to 'pick impossibly heavy sh*t up' and deliver what one of the characters calls 'the perfect nonsense a real dream makes.'"

"[Written] with typical swaggering genius and ribald wit."

"Hilarious [and] absorbing. . . . Powell can make the most barbed issues—the power of media, class resentment, private self-judgment, and dread of death—slither through dialogue of zany simplicity."

"Addictive, a plotless page-turner."

"A hilarious and engaging novel, with a strong sense of natural speech and life's absurdities, by the author of the highly acclaimed The Interrogative Mood."

"Wonderful. . . . You & Me is by turns hilarious, depressing, gnomic, smutty, and just a far better Saturday night than anything to be had in Jacksonville and Baskersfield combined."

"Deliciously human. . . . Powell creates dialogue so deftly that we feel we are sitting alongside these men, somehow caught up in their discussion. Slyly funny, sometimes silly, irreverent, impudent, and brash, Powell has crafted a conversation that is comically American, with a free and wild heart."

"This is the hilarious work of a master in a late-career renaissance."

"Extremely funny . . . reflective and poetic."

"Sit back and enjoy the ride. . . . The payoffs are marvelous. . . . Powell gets deeper and funnier every time out."

"There's a wild, improvisational spirit to Powell's literary jazz. . . . You're urged on by hilarious . . . digressions, the musical lilt of the vernacular. . . . Good fun."

"Great fun. . . . Irreverent. . . . Witty. . . . Compelling."

"Hilarious [and] moving."

"Delightful. . . . Ripe with juicy, drunken, rambling revelations. . . . Powell's wholly distinctive voice grabs you by the ear and sets you to laughing."

"One of the South's most distinctive voices. . . . Make[s] your brain dance in ways you never thought it could. . . . There's a hallucinatory brilliance at work here . . . most of all, in the improbable and covert way that Powell cracks your heart."

"These old boys are Southern storytellers, masters of the gothic twist, the wry comeback. . . . Their voices become so vivid that reading the book begins to feel like eavesdropping—and a fine spell of eavesdropping it is."

"Padgett Powell's You & Me, mixed with 750 ml of fine bourbon, is the most fun you can have in many states without getting arrested. Braver, tougher, smarter than most of the fiction supposedly pushing the envelope. Why? Because it actually means something."

"There are few writers who understand both the beauty and the absurdity of language as well as Padgett Powell. . . . These are Nobel-big concerns, presented the way all grand truths should be delivered, with humor and tenderness."

"This book is a rare thing: experimental writing with powerful narrative drive. I finished it feeling quieted—by its melancholic probing—and exhilarated by its comic style."

"…Hilarious, bizarre and absorbing … Echoes of everyone from Walt Whitman to Will Rogers, vaudeville to Wittgenstein…Powell can make the most barbed issues -the power of media, class resentment, private self-judgment and dread of death - slither through dialogue of zany simplicity."
or
Not Currently Available for Direct Purchase