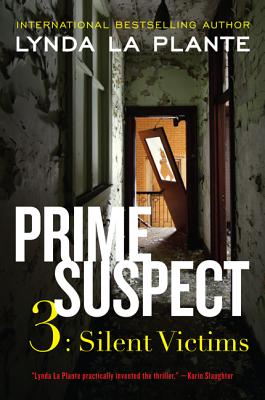 Silent Victims (Paperback)
Harper Perennial, 9780062134417, 309pp.
Publication Date: January 17, 2012
Description
In Prime Suspect 3, Lynda La Plante's no-nonsense detective, Jane Tennison, takes on the most insidious nemesis she's ever faced--her own mounting obsessions. Determined to bring justice to the murder of a teenaged male prostitute, but thwarted by conspiracy, corruption, and chauvinism at every level of her own police force, Jane is starting to crack. And though she's finally broken through the glass ceiling of her old station house and been promoted to the Soho Vice Squad, her furious quest for the truth will put everything she's accomplished back on the line. Readers of Laura Lippman's Tess Monaghan thrillers, La Plante's Anna Travis mysteries, and television series like Bones, The Closer, and Law and Order: SVU will not want to miss the final, memorable chapter in the hard-boiled female detective series that started them all--Prime Suspect 3: Silent Victims.

Advertisement