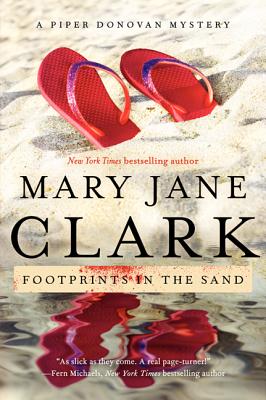 Footprints in the Sand: A Piper Donovan Mystery (Paperback)
A Piper Donovan Mystery
William Morrow & Company, 9780062135452, 384pp.
Publication Date: January 21, 2014
Description
It's the dead of winter and struggling actress and wedding-cake decorator Piper Donovan is thrilled to be in warm and romantic Sarasota, Florida, enjoying the powdery white beaches, soothing seas, and golden sunsets over the Gulf of Mexico. She and her family are there to celebrate her beloved cousin's wedding. Not only is Piper creating the sugar-sand-dollar-festooned wedding cake, she's also the maid of honor.
But a cloud seems to be hovering over the whole affair. Shortly after a bridesmaid mysteriously disappears, a kindly neighbor's car is run off the road and a prospective witness, an innocent Amish teenager, is threatened to keep silent. Then a body is found on the beach where the wedding will take place. With the nuptials in jeopardy, it falls to Piper to unmask a killer.
As Piper gets close to figuring out who's been covering his guilty footprints in the sand, the cunning killer has already set his sights on Piper as his next victim
Advertisement