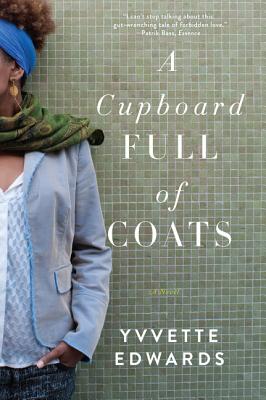 A Cupboard Full of Coats (Paperback)
Amistad Press, 9780062183736, 260pp.
Publication Date: May 10, 2016
Description
Longlisted for the Man Booker Prize Shortlisted for the Commonwealth Prize
A Kirkus Reviews Best Book of the Year
"Deeply moving, wonderfully written . . . a study of grief and remorse."--Times (London)
"In this potent mystery . . . Edwards makes us greedy for the full story."--New York Times
Plagued by guilt, paralyzed by shame, Jinx has spent the years since her mother's death alone, estranged from her husband, withdrawn from her son, and entrenched in a childhood home filled with fierce and violent memories. When Lemon, an old family friend, appears unbidden at the door, he seduces Jinx with a heady mix of powerful storytelling and tender care. What follows is a tense and passionate weekend, as the two join forces to unravel the tragedy that binds them. Jinx has long carried the burden of the past; now she must relive her mother's last days, confront her grief head-on, and speak the truth as only she knows it.
Expertly woven and perfectly paced, A Cupboard Full of Coats is both a heartbreaking family drama and a riveting mystery, with a cast of characters who linger in the mind and the heart long after the last page has been turned.
"Engrossing and human to the core, Edwards's novel wrings the heart in the most tender of ways."--Publishers Weekly (starred review)
"A piercing and engaging narrative that navigates through past and present heartache with tenderness and candor. This promising new author twists and turns words with skill reminiscent of Toni Morrison and Barbara Kingsolver, who similarly explore hidden and revealed secrets."--Booklist
Praise For A Cupboard Full of Coats…
"In this potent mystery . . . Edwards makes us greedy for the full story."
-New York Times

"I can't stop talking about this gut-wrenching tale of forbidden love."
-Patrik Bass, Essence

"Fans of British psychological thrillers, à la Ruth Rendell, will adore this lyrical debut."
-Redbook Magazine

"[A] gorgeously lyrical debut novel. . . . Engrossing and human to the core, Edwards's novel wrings the heart in the most tender of ways."
-Publishers Weekly (starred review)

"A piercing and engaging narrative that navigates through past and present heartache with tenderness and candor. This promising new author twists and turns words with skill reminiscent of Toni Morrison and Barbara Kingsolver, who similarly explore hidden and revealed secrets."
-Booklist

"A slow-burning heartbreaker of a story. . . [written] with elegant restraint and a sensitivity uncommon in debut novels."
-Shelf Awareness

"An impressive debut, particularly notable for its pellucid prose."
-Kirkus Reviews

"A Cupboard Full of Coats is high drama, full of breathtaking tension, and, at times, brought to mind the works of Arthur Miller and August Wilson, both of whom knew a thing or two about secrets spilled across a kitchen table."
-Attica Locke, author of Black Water Rising
Advertisement