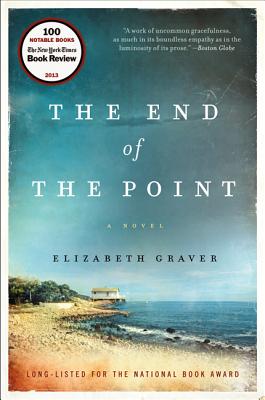 The End of the Point (Paperback)
Harper Perennial, 9780062184856, 338pp.
Publication Date: April 22, 2014
Description
A place out of time, Ashaunt Point, Massachusetts, has provided sanctuary and anchored life for generations of the Porter family, who summer along its remote, rocky shore. But in 1942, the U.S. Army arrives on the Point, bringing havoc and change.
An unforgettable portrait of one family's journey through the second half of the twentieth century, The End of the Point artfully probes the hairline fractures hidden beneath the surface of our lives and traces the fragile and enduring bonds that connect us. With subtlety and grace, Elizabeth Graver illuminates the powerful legacy of family and place, exploring what we are born into and what we pass down, preserve, cast off, or willingly set free.
Advertisement