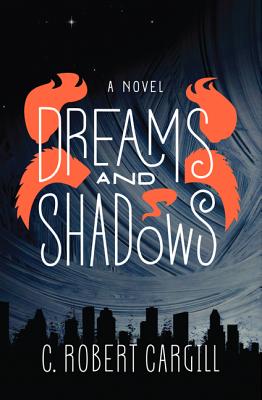 Dreams and Shadows (Hardcover)
A Novel
Harper Voyager, 9780062190420, 448pp.
Publication Date: February 26, 2013
Other Editions of This Title:
Digital Audiobook (2/25/2013)
Paperback (10/29/2013)
* Individual store prices may vary.
Description
Screenwriter and acclaimed film critic C. Robert Cargill makes his fiction debut with Dreams and Shadows, taking beloved fantasy tropes, giving them a twist, and turning out a wonderful, witty, and wry take on clash between the fairy world and our own.
Something is missing from Ewan and Colby's lives. Residing in the corners of their memories is their time in Limestone Kingdom, a realm filled with magic and mystery, a world where only some may travel amongst the menagerie of mystical souls and sinister demons.
Cargill offers well-crafted characters and an absorbing, intricate plot that will appeal to fans of Neil Gaiman and Lev Grossman. Dreams and Shadows pulls you into an extraordinary universe of darkness that exposes the magic and monsters in our world, and in ourselves.
About the Author
C. Robert Cargill is the author of Dreams and Shadows and Queen of the Dark Things. He has written for Ain't it Cool News for nearly a decade under the pseudonym Massawyrm, served as a staff writer for Film.com and Hollywood.com, and appeared as the animated character Carlyle on Spill.com. He is a cowriter of the horror films Sinister and Sinister 2, and Marvel's Dr. Strange. He lives with his wife in Austin, Texas.
Praise For Dreams and Shadows: A Novel…
"A potent introduction to a world where the wondrous is rarely wonderful, the best intentions are guaranteed to roam farthest astray, and the reader is destined to keep turning the pages until the (somewhat) bitter end."
— BookPage

"Hard to put down…definitely going to attract readers of contemporary fantasy, particular those who enjoy Neil Gaiman's adult books or Lev Grossman's The Magicians."
— Library Journal

"Richly imagined...an auspicious debut."
— Booklist

"Thoroughly enchanting."
— Starburstmagazine.com

"Dark, comedic, and unsettling, Dreams and Shadows is everything an urban fantasy sets out to be."
— Tor.com

"Cargill proves with Dreams and Shadows that he's not just a writer capable of creating and presenting dense mythology well...but that he is also a talented storyteller with a visual sense about his prose that edges on riveting."
— Breitbart/ Big Hollywood

"The rich language, world building, and moral questions posed make for fascinating reading. Much of the novel is dark, but hope and redemption form the bedrock of the complex characters."
— SFRevu

"Screenwriter and former film critic C. Robert Cargill's urban fantasy novel creates a rich universe full of dangerous and fascinating characters....the world that Cargill has created here is too rich to abandon."
— MTV Geek

"Exceptional worldbuilding, sure-handed plotting and well-rounded characters, even the nasty ones, abound, and the whole impressive enterprise moves smartly along through a fairy culture with a structure and motivations sharply different from that of humans. A mesmerizing and highly original debut."
— Kirkus Reviews (starred review)

"In this beautifully written debut.... The universe is richly detailed, and issues of destiny and sacrifice give the story depth…for those that enjoy a rollercoaster ride into the depths of strangeness and despair."
— Publishers Weekly (starred review)
or
Not Currently Available for Direct Purchase