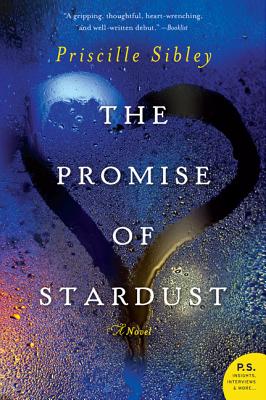 The Promise of Stardust
A Novel
Paperback

* Individual store prices may vary.
Other Editions of This Title:
Digital Audiobook (6/10/2013)
Paperback, Large Print (2/5/2013)
February 2013 Indie Next List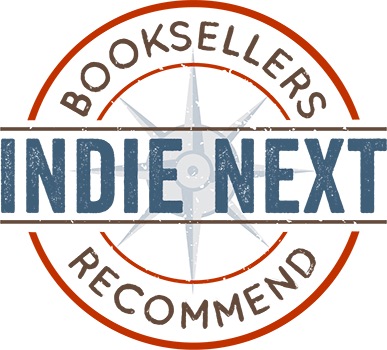 "The lifelong love story of astronaut Elle and neurosurgeon Matt comes to a tragic close when Elle suffers a fall that leaves her brain-dead. Matt is shocked to discover Elle, a woman who always wished for children, but never wanted to remain on life support, is pregnant. Matt will need to fight his own mother in court, the press, and opposing moral views in his quest to keep Elle alive long enough to have their child. Sibley expertly weaves flashbacks of the life Elle and Matt shared together with the present harrowing events, creating a gripping emotional and ethically controversial journey in the process."
— Cat Wells, The River's End Bookstore, Oswego, NY
View the List
Description
Priscille Sibley's The Promise of Stardust is a haunting and unforgettable debut novel about life and death and love, set against a moral dilemma that may leave you questioning your own beliefs.
Matt Beaulieu has loved Elle McClure since he was two years old. Now married and expecting their first child, Elle suffers a fatal accident. To keep the baby alive, Matt goes against his wife's wishes and keeps his wife on life support. But Matt's mother thinks that Elle should be euthanized, and she's ready to fight for what she believes is the right thing.
A stunning, compassionate examination of one of the most intricate ethical issues of our time, The Promise of Stardust, will stay with you, long after the last page has been read.
Praise For The Promise of Stardust: A Novel…
"I read this first novel two times. The first time, I was intrigued. The second time, I felt privileged to share in such an amazing story."
— Jacquelyn Mitchard, author of The Deep End of the Ocean

"In The Promise of Stardust Sibley explores an ethical dilemma in a way that might lead you to question your own beliefs. Woven with elegance through a twenty-year love story, the novel takes numerous twists and turns that will keep you turning the pages."
— Catherine McKenzie, Internationally bestselling author of FORGOTTEN

"Sibley wrestles with the most complex medical ethics in our time and gives us characters who will stay with us long after the last page. She is a skilled story teller."
— Jacqueline Sheehan, New York Times bestselling author of Lost & Found

"I loved this book. Priscille Sibley manages a delicate and brave balance with this gripping novel."
— Katrina Kittle, author of The Kindness of Strangers and The Blessings of the Animals

"Sibley does a wonderful job of exploring a complex and controversial moral issue, skillfully giving both sides of the story…. This is a gripping, thoughtful, heart-wrenching, and well-written debut that would be a great discussion vehicle for certain book groups."
— Booklist

"The Promise of Stardust is a story about love and sacrifice, conflict and hope. I couldn't put it down and when I open it next time, I'll read it more slowly. Highly recommended. A winner!"
— --Patricia Harman CNM, author of The Midwife of Hope River

"There's nothing like devastating moral quandary to spark reading, and this trade paperback original would be a great book club choice…"
— Library Journal

"A literate and incandescent Nicholas Sparks-like love story complicated by intense moral and ethical questions."
— Kirkus Reviews

"The Promise of Stardust is a riveting story of a family ripped apart by an impossible choice. You will live these characters' lives like they are your own, and race through the pages of this engrossing, deeply moving novel."
— Kristina Riggle, author of Keepsake

"Sibley's debut dissects the ethics of a patient's right to die with dignity… the journey is heartrending and tragic."
— Publishers Weekly
William Morrow Paperbacks, 9780062194176, 432pp.
Publication Date: February 5, 2013
About the Author
Priscille Sibley is a neonatal intensive care nurse who lives in New Jersey with her husband and three teenage sons. Her short fiction has appeared in MiPoesias and her poetry in The Shine Journal. She is a member of Backspace Writers Forum and Liberty State Fiction Writers. The Promise of Stardust is her first novel.
As a neurosurgeon, Matt immediately realizes that Elle's brain damage is severe. Why do you think he lets Phil operate? Do you think he betrays Elle by letting Phil do so? What about when Matt decides to keep his wife on life support?
Do you think Linney is overstepping her bounds when she opposes Matt's decision to keep Elle on life support? How much of Linney's behavior do you think is motivated by her experience as a nurse? Or by guilt over her decision not to intervene when Alice was dying/suffering?
As teenagers, Matt and Elle find themselves about to have a baby. What do you think would have happened if Matt had approached his parents for help? Why doesn't Matt's dad, Dennis, do anything when he finds out Elle is pregnant? How do you think Hank would have reacted? Do you think Matt could have gone to one of his older brothers?
When Elle miscarries the first time, she says a name is important because it is the only thing they will ever be able to give the baby. Do you think it's important to give a name to grief?
Matt wants to keep the court case private, but it becomes a media circus. How much influence does the media have on events like this? How much should they have? Is their involvement an expression of freedom of speech or is it an invasion of privacy?
Matt keeps talking to Elle while she's in the hospital, even though he knows she can't hear him. Why do you think he does that?
Elle says women are stronger because they can discuss their sadness and men feel as though they have to mask their pain and insecurities. Do you think that's true?
Matt describes Adam as a controlling prick, but at another point Matt describes himself as a controlling spouse with a medical degree. Why would Elle choose two men who, on the surface, are quite different from one another? Or are they more similar than Matt believes?
Do you think Elle or Linney actually hastened Alice's death? Do you think Matt would have actually gone to the authorities with Elle's diary? Would you have given Alice an extra "dose" to relieve her suffering?
Matt tried desperately to resuscitate his and Elle's stillborn son. How do you think that loss affected Matt? Elle? And, as a doctor, was Matt's "failure" to save the baby a deeper loss for him?
Matt does not hold Christopher in high esteem. What do you think the origin of Matt's animosity is? Do you think Christopher is aware of Matt's feelings about him? Was Elle?
Why do you think Elle never gave Matt her medical power of attorney? Have you made an advance directive? Who would you designate to make those decisions for you?
At the end of the story, Matt sees a fleeting figure in the trees and for a moment he thinks it is Elle. In the aftermath of loss have you ever briefly forgotten that your loved one is gone? Do you believe some part of them stays with you forever?
In some states, pregnancy invalidates a woman's advanced directive. Are you familiar with the laws in your state? Would you want to be kept on life support if you were pregnant?