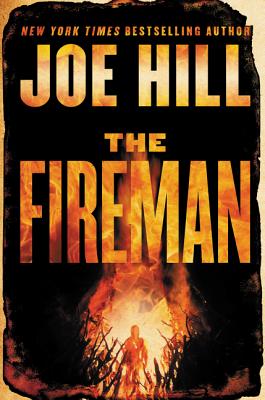 The Fireman
A Novel
Hardcover

* Individual store prices may vary.
Other Editions of This Title:
Digital Audiobook (5/16/2016)
Paperback (1/3/2017)
CD-Audio (1/3/2017)
Paperback, Large Print (6/7/2016)
June 2016 Indie Next List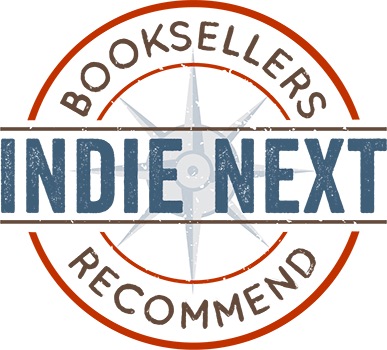 "A pandemic called Dragonscale has infected civilization and threatens to end it. The contagion spreads quickly and people are spontaneously combusting. Harper Grayson is a nurse struggling to save those who are infected. When she contracts Dragonscale, Harper is rescued by an enigmatic man known only as The Fireman, who takes her to a camp populated by those who have learned to control their disease. Longtime fans of Hill and his father, Stephen King, will enjoy the homage to King's masterpiece The Stand, while new readers will appreciate Hill's work on its own merit."
— Sharon Nagel (M), Boswell Book Company, Milwaukee, WI
View the List
Description
#1 New York Times Bestseller
From the award-winning, New York Times bestselling author of NOS4A2 and Heart-Shaped Box comes a chilling novel about a worldwide pandemic of spontaneous combustion that threatens to reduce civilization to ashes and a band of improbable heroes who battle to save it, led by one powerful and enigmatic man known as the Fireman.
The fireman is coming. Stay cool.
No one knows exactly when it began or where it originated. A terrifying new plague is spreading like wildfire across the country, striking cities one by one: Boston, Detroit, Seattle. The doctors call it Draco Incendia Trychophyton. To everyone else it's Dragonscale, a highly contagious, deadly spore that marks its hosts with beautiful black and gold marks across their bodies—before causing them to burst into flames. Millions are infected; blazes erupt everywhere. There is no antidote. No one is safe.
Harper Grayson, a compassionate, dedicated nurse as pragmatic as Mary Poppins, treated hundreds of infected patients before her hospital burned to the ground. Now she's discovered the telltale gold-flecked marks on her skin. When the outbreak first began, she and her husband, Jakob, had made a pact: they would take matters into their own hands if they became infected. To Jakob's dismay, Harper wants to live—at least until the fetus she is carrying comes to term. At the hospital, she witnessed infected mothers give birth to healthy babies and believes hers will be fine too. . . if she can live long enough to deliver the child.
Convinced that his do-gooding wife has made him sick, Jakob becomes unhinged, and eventually abandons her as their placid New England community collapses in terror. The chaos gives rise to ruthless Cremation Squads—armed, self-appointed posses roaming the streets and woods to exterminate those who they believe carry the spore. But Harper isn't as alone as she fears: a mysterious and compelling stranger she briefly met at the hospital, a man in a dirty yellow fire fighter's jacket, carrying a hooked iron bar, straddles the abyss between insanity and death. Known as The Fireman, he strolls the ruins of New Hampshire, a madman afflicted with Dragonscale who has learned to control the fire within himself, using it as a shield to protect the hunted . . . and as a weapon to avenge the wronged.
In the desperate season to come, as the world burns out of control, Harper must learn the Fireman's secrets before her life—and that of her unborn child—goes up in smoke.
Praise For The Fireman: A Novel…
"Original and gripping, a page-turner." — George R. R. Martin on THE FIREMAN
"[A] superb supernatural thriller . . . a tremendous, heartrending epic of bravery and love set in a fully realized and terrifying apocalyptic world, where hope lies in the simplest of gestures and the fullest of hearts." — Publishers Weekly (starred review) on THE FIRMAN
"Hill has a talent for depicting fascinating characters caught in terrible situations. . . . With a full cast of characters and multiple story lines to keep the reader hooked, Hill's enthralling fourth thriller hits another home run." — Library Journal (starred review) on THE FIREMAN
"Joe Hill has always been good, but he's created something incandescent here, soaring and original. He's a master storyteller who writes with fire in his veins." — Lauren Beukes, author of BROKEN MONSTERS on THE FIREMAN
"Fascinating and utterly engaging, this novel is sure to leave readers wanting more. One thing is for certain, however. After reading this book, readers will never hear Christmas carols in quite the same way again." — Library Journal (starred review) on NOS4A2
"[An] undeniably readable work." — Booklist (starred review) on NOS4A2
"Read it with the lights on and your children locked in a closet." — BookRiot.com on NOS4A2
[Hill]'s got horror down pat, and his debut is hair-raising fun." — Kirkus on HEART-SHAPED BOX
"[A] wrenching and effective ghost story . . . reads like good, early King mixed with some of the edgier splatterpunk sensibilities of David J. Schow . . . [HEART-SHAPED BOX] has genuinely touching emotional moments as well as action-packed confrontations with the dead." — Library Journal (starred review) on HEART-SHAPED BOX
"A genuinely scary novel filled with people you care about; the kind of book that still stays in your mind after you've turned over the final page. I loved it unreservedly." — Neil Gaiman, author of THE OCEAN AT THE END OF THE LANE on HEART-SHAPED BOX
"[HORNS is] a creepy murder mystery, a tragic love triangle, and a sweetly wistful coming-of-age story. It's the kind of book that has you laughing on one page, crying on another and making sure the doors and windows are safely locked on a third." — Miami Herald on HORNS
"[Horns is] devilishly good. . . . Hill is a terrific writer with a great imagination. He has a special talent for taking us and his characters to very weird places." — USA Today on HORNS
William Morrow, 9780062200631, 768pp.
Publication Date: May 17, 2016
About the Author
Joe Hill is the #1 New York Times bestselling author of the novels The Fireman, NOS4A2, Horns, and Heart-Shaped Box; Strange Weather, a collection of novellas; and the acclaimed story collections Full Throttle and 20th Century Ghosts. He is also the Eisner Award–winning writer of a seven-volume comic book series, Locke & Key. Much of his work has been adapted for film and TV, including NOS4A2 (AMC), Locke & Key (Netflix), and In the Tall Grass (Netflix).
Coverage from NPR
or
Not Currently Available for Direct Purchase