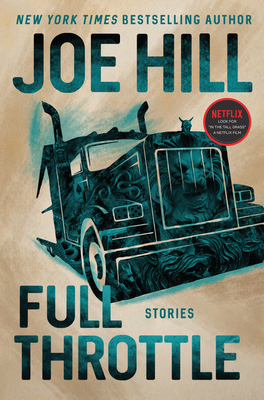 Full Throttle
Stories
Hardcover

* Individual store prices may vary.
Other Editions of This Title:
Digital Audiobook (9/30/2019)
Paperback (9/8/2020)
Paperback, Large Print (10/1/2019)
October 2019 Indie Next List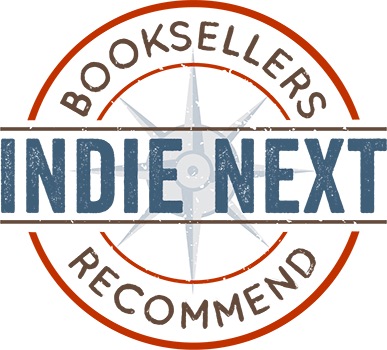 "What a ride! This book of stories (two written with Stephen King) is a fast ride through Hill's considerable imagination. He takes us through 13 stories of suspense, from the back of a motorcycle and outrunning a murderous semi-truck driver to an American sea monster, then on to a young girl who befriends a machine, and ending with, well, the end of the world. His stories are reminiscent of a certain well-known horror writer, but are clearly his own brand of terror. I enjoyed each of them and wished that some might morph into full-length books because it was hard to let them go. I always look forward to Hill's books, and this one did not disappoint."
— Sarah Harmuth Letke, Redbery Books, Cable, WI
View the List
Winter 2020 Reading Group Indie Next List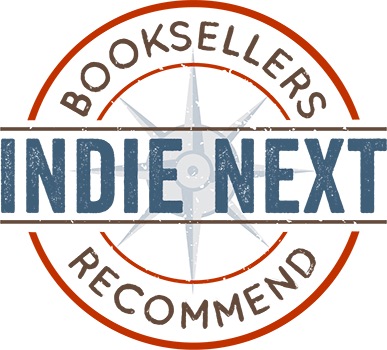 "Master of horror Joe Hill is back with more short stories that will thrill you to your core. Plunging into the murky depths of human nature, Hill's book shows readers that sometimes the things that truly scare us can ignite from the simplest of sparks. You will be ripped from the comfort of your reality and forced to survive a book that sinks its rusted hooks deep."
— Kelli O'Malley, Boswell Book Company, Milwaukee, WI
View the List
Description
A New York Times Bestseller
Thirteen relentless tales of supernatural suspense, including "In the Tall Grass," one of two stories cowritten with Stephen King and the basis for the terrifying feature film from Netflix.
A little door that opens to a world of fairy-tale wonders becomes the blood-drenched stomping ground for a gang of hunters in "Faun." A grief-stricken librarian climbs behind the wheel of an antique Bookmobile to deliver fresh reads to the dead in "Late Returns."  
In "By the Silver Water of Lake Champlain"—now an episode on Shudder TV's Creepshow—two young friends stumble on the corpse of a plesiosaur at the water's edge, a discovery that forces them to confront the inescapable truth of their own mortality. And tension shimmers in the sweltering heat of the Nevada desert as a faceless trucker finds himself caught in a sinister dance with a tribe of motorcycle outlaws in "Throttle," cowritten with Stephen King.
Replete with shocking chillers, including two previously unpublished stories written expressly for this volume ("Mums" and "Late Returns") and another appearing in print for the first time ("Dark Carousel"), Full Throttle is a darkly imagined odyssey through the complexities of the human psyche. Hypnotic and disquieting, it mines our tormented secrets, hidden vulnerabilities, and basest fears, and demonstrates this exceptional talent at his very best.
Praise For Full Throttle: Stories…
"The poet laureate of everyday terrors returns with a baker's dozen of deliciously sinister tales. . . . Miniature masterworks of modern horror, proving that life is hard, weird, and always fatal." — Kirkus Reviews [starred review]
"In his new collection of short stories, Joe Hill shows how insanely good he is at shocking, terrible, whoa, cover-your-mouth-and-gasp endings . . . . Seamless and finely crafted work." — New York Times Book Review
"This collection cements Hill's reputation as a versatile master of scares both subtle and shocking." — Publishers Weekly [starred review]
"Hill's latest collection of short stories is compulsively readable. Thirteen stories weave in and out of gritty realism, whimsical folklore, and futuristic sf, flowing from one to the next in a fast-paced journey through the surreal. Hill fills each story with shocking plot twists, excellent worldbuilding, and satisfying kismet." — Library Journal
" Hill is a versatile talent, and this kaleidoscopic collection whirls from crime premises that sound like they could be out of a hardboiled noir, to lyrical and magical-realist works dripping with atmosphere and impressive visuals, to midwestern gothic nightmares straight out of the '70s horror heyday. Across them all, Hill's clear voice and talent rings through loud and clear." — barnesandnoble.com
"Hill calls to mind Harlan Ellison at his absolute best, with a penchant for cruel characters learning hard truths." — San Francisco Chronicle
"Full Throttle is a great collection and just more proof that Hill is one of the great storytellers of the early 21st century. Highly recommended." — SFF World
"This new collection of short fiction by acclaimed horror and suspense writer Joe Hill proves that Hill can do it all." — CrimeReads
"A four-pack of mayhem in this sparkling collection of short novels. . . .Worth waiting in line for, if you're a Hill fan. If you're not, this is the book to turn you into one." — Kirkus Reviews (starred review) on STRANGE WEATHER
"Every piece is driven by anxiety and unease and feature Hill's trademark characters who feel absolutely real. But it is also the sense of place that dazzles, whether it's a sinister version of Narnia in 'Faun,' on a coastal pier in 'Dark Carousel,' or on a plane as WWIII breaks out in 'You Are Released.' Hill lulls the reader into deep enjoyment, even as the terror lies just around the corner." — Library Journal [starred review]
"[I]n times like these, when real-world terrors outstrip our night terrors, how can a novelist possibly compete? Joe Hill, the author of several terrifying bestsellers, rises to this challenge in Strange Weather." — Washington Post on STRANGE WEATHER
"[A]nother must-read from a increasingly impressive storyteller [...] Strange Weather speaks to the versatility of Joe Hill's craft, telling deeply disturbing stories in which cataclysmic forces of nature seem like a gentle rain when set against the actions of villains who are all too human." — barnesandnoble.com on STRANGE WEATHER
"The Weather quartet unleashes a perfect storm of styles, from a slow-burn thriller to ethereal sci-fi, all told with a consistently strong voice…. Hill whips up emotional moments in all four that strike like lightning and thunderously rumble your soul." — USA Today on STRANGE WEATHER
"Original and gripping, a page-turner." — George R. R. Martin on THE FIREMAN
"[The Fireman] reaffirms [Joe Hill's] gifts for riveting attention and pushing genre conventions to new extremes. " — New York Times Book Review on THE FIREMAN
"[A] superb supernatural thriller . . . a tremendous, heartrending epic of bravery and love set in a fully realized and terrifying apocalyptic world, where hope lies in the simplest of gestures and the fullest of hearts." — Publishers Weekly (starred review) on THE FIREMAN
"[An] undeniably readable work." — Booklist (starred review) on NOS4A2
"A genuinely scary novel filled with people you care about; the kind of book that still stays in your mind after you've turned over the final page. I loved it unreservedly." — Neil Gaiman on HEART-SHAPED BOX
"Powerful . . . a fast-paced plot that crackles with expertly planted surprises and revelations . . . a truly memorable debut." — Publishers Weekly (starred review) on HEART-SHAPED BOX
"[An] inventive collection . . . brave and astute." — New York Times Book Review (Editor's Choice) on 20th CENTURY GHOSTS
"[O]ne of the best [horror] collections of the year." — Locus on 20th CENTURY GHOSTS
William Morrow, 9780062200679, 496pp.
Publication Date: October 1, 2019
About the Author
Joe Hill is the #1 New York Times bestselling author of the novels The Fireman, NOS4A2, Horns, and Heart-Shaped Box; Strange Weather, a collection of novellas; and the acclaimed story collections Full Throttle and 20th Century Ghosts. He is also the Eisner Award–winning writer of a seven-volume comic book series, Locke & Key. Much of his work has been adapted for film and TV, including NOS4A2 (AMC), Locke & Key (Netflix), and In the Tall Grass (Netflix).