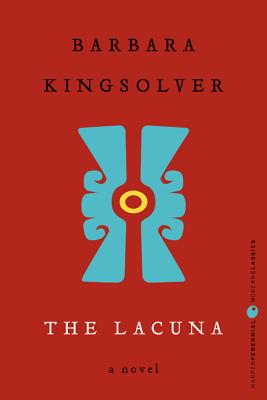 The Lacuna (Paperback)
Deluxe Modern Classic
Harper Perennial, 9780062206473, 544pp.
Publication Date: April 23, 2013
Other Editions of This Title:
Digital Audiobook (11/2/2009)
Paperback (7/20/2010)
CD-Audio (11/3/2009)
Hardcover (11/3/2009)
Paperback, Large Print (11/3/2009)
* Individual store prices may vary.
November 2009 Indie Next List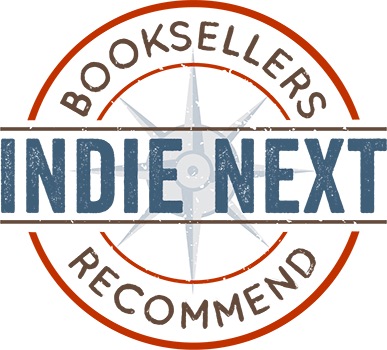 "Moving from a setting in Mexico (in the company of Frida Kahlo, Diego Rivera, and Trotsky) to the 1950s America of Red Scares and McCarthyism, The Lacuna tells the very personal and human story of young novelist Harrison Shepherd. Kingsolver does a masterful job creating a story with both scope and intimacy while also raising potent questions about freedom of expression and belief. Bravo!"
— Sheryl Cotleur, Book Passage, Corte Madera, CA
View the List
Winter 2011 Reading Group List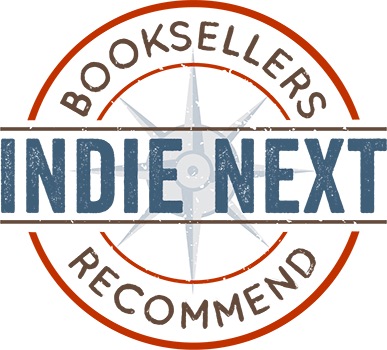 "Kingsolver's first novel in nine years has a compelling, provocative storyline that takes place between Mexico City and the United States in the period from the 1930s to the 1950s. A young Mexican-American man finds himself caught up in the creative and political household of Diego Rivera and Frida Kahlo. He mixes plaster for the muralist, types letters for Leon Trotsky, and befriends Frida. The Lacuna is a solid example of Kingsolver's expertise in combining politics and fiction. The philosophy of Communism and the innate need for freedom of expression raise their demanding fists in this young man's story, and they won't let the reader go."
— Dianne Patrick, Snowbound Books, Marquette, MI
View the List
Description
New York Times bestselling author Barbara Kingsolver's The Lacuna is an ambitious and gripping historical novel about Diego Rivera, Frida Kahlo, Communism, and one man's epic search for identity in Mexico and the United States.
The author of The Poisonwood Bible; Animal, Vegetable, Miracle and more; Kingsolver tells the complex, gripping tale of Harrison William Shepherd, a writer whose journey from the 1920s to the '50s allows him to witness the tumultuous lives of artists Rivera and Kahlo in Mexico, the politics of Leon Trotsky, and the bullying tactics of J. Edgar Hoover and McCarthyism in Washington, D.C.
The Lacuna, winner of the Orange Prize for Fiction, is written with Kingsolver's masterful lyricism as she blends real and fictional characters and events in a poignant story of a man torn between two nations and the impact of history on art and artists.
This Harper Perennial Deluxe Modern Classic features beautiful cover artwork on uncoated stock, French flaps, and deckle-edge pages.
About the Author
Barbara Kingsolver is the author of nine bestselling works of fiction, including the novels, Flight Behavior, The Lacuna, The Poisonwood Bible, Animal Dreams, and The Bean Trees, as well as books of poetry, essays, and creative nonfiction. Her work of narrative nonfiction is the enormously influential bestseller Animal, Vegetable, Miracle: A Year of Food Life. Kingsolver's work has been translated into more than twenty languages and has earned literary awards and a devoted readership at home and abroad. She was awarded the National Humanities Medal, our country's highest honor for service through the arts, as well as the prestigious Dayton Literary Peace Prize for her body of work. She lives with her family on a farm in southern Appalachia.
Praise For The Lacuna: Deluxe Modern Classic…
"Rich…impassioned…engrossing…Politics and art dominate the novel, and their overt, unapologetic connection is refreshing."
— Chicago Tribune

"Masterful…a reader receives the great gift of entering not one but several worlds…The final pages haunt me still."
— San Francisco Chronicle Book Review

"Compelling…Kingsolver's descriptions of life in Mexico City burst with sensory detail—thick sweet breads, vividly painted walls, the lovely white feet of an unattainable love."
— The New Yorker

"A work that is often close to magic.... Much research underlies this complex weaving...but the work is lofted by lyric prose."
— Denver Post

"Shepherd's story in Kingsolver's accomplished literary hands is so seductive, the prose so elegant, the architecture of the novel so imaginative, it becomes hard to peel away from the book"
— Pittsburgh Post-Gazette

"[Kingsolver's] playful pastiche brings to vivid life the culture wars of an earlier era..."
— Vogue

"...True and riveting...Barbara Kingsolver has invented a wondrous filling here, sweeter and thicker than pan dulce, spicy as the hottest Mexican chiles, paranoid as the American government hunting Communists "
— Philadelphia Inquirer

"A sweeping mural of sensory delights and stimulating ideas about art, government, identity and history…Readers will feel the sting of connection between then and now."
— Seattle Times

"A sweeping narrative of utopian dreams and political reality…A stirring novel…intimate and pitch-perfect."
— San Diego Union-Tribune

"Kingsolver deftly combines real history and the life of the fictional protagonist…A sweeping tale."
— Atlanta Journal-Constitution

"The most mature and ambitious [novel] she's written…An absorbing portrayal of American life…A rich novel [with] a large, colorful canvas…A tender story about a thoughtful man."
— Washington Post

"A lavishly gifted writer... Kingsolver [has a] wonderful ear for the quirks of human repartee. The Lacuna is richly spiked with period language... This book grabs at the heartstrings..."
— Los Angeles Times

"Breathtaking...dazzling...The Lacuna can be enjoyed sheerly for the music of its passages on nature, archaeology, food and friendship; or for its portraits of real and invented people...But the fuller value...lies in its call to conscience and connection."
— New York Times Book Review

"The novel achieves a rare dramatic power...Kingsolver masterfully resurrects a dark period in American history with the assured hand of a true literary artist."
— Publishers Weekly (starred review)

"[Kingsolver] hasn't lost her touch...she delivers her signature blend of exotic locale, political backdrop and immediately engaging story line...teems with dark beauty."
— People

"[Kingsolver] stirs the real with the imagined to produce a breathtakingly ambitious book, bold and rich…hopeful, political and artistic. The Lacuna fills a lacuna with powerfully imagined social history
— Kansas City Star