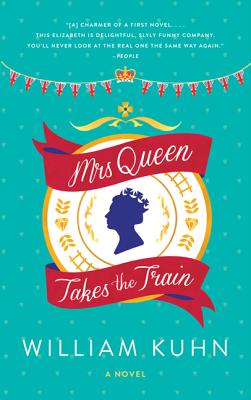 Mrs Queen Takes the Train (Paperback)
A Novel
Harper Perennial, 9780062208293, 384pp.
Publication Date: October 8, 2013
* Individual store prices may vary.
November 2012 Indie Next List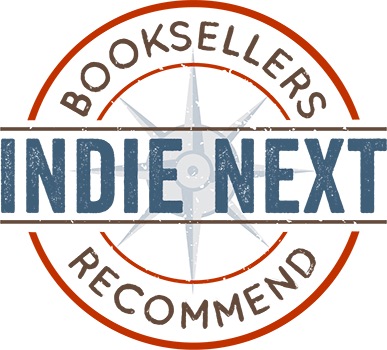 "The Queen has tried to stay up to date, practicing yoga and learning to surf the Internet, but decades of pomp and circumstance have taken their toll and Her Majesty needs a break. She sets off alone -- well-disguised in a skull-motif hoodie -- on a train to Scotland, only to be pursued by a motley crew of royal attendants determined to bring her home before she creates a royal scandal. This debut novel is thoroughly fresh and charming, an imaginative story about the most famous woman who almost no one really knows."
— Jody Misner Chwatun, Saturn Booksellers, Gaylord, MI
View the List
Description
An absolute delight of a debut novel by William Kuhn—author of Reading Jackie:  Her Autobiography in Books—Mrs Queen Takes the Train wittily imagines the kerfuffle that transpires when a bored Queen Elizabeth strolls out of the palace in search of a little fun, leaving behind a desperate team of courtiers who must find the missing Windsor before a national scandal erupts. Reminiscent of Alan Bennett's The Uncommon Reader, this lively, wonderfully inventive romp takes readers into the mind of the grand matriarch of Britain's Royal Family, bringing us an endearing runaway Queen Elizabeth on the town—and leading us behind the Buckingham Palace walls and into the upstairs/downstairs spaces of England's monarchy.

Praise For Mrs Queen Takes the Train: A Novel…
"You'll come away thinking Her Majesty, at least this fictional one, charming, caring, thoughtful and brave. . . . A delightful escape. We can only hope there are more train rides in Her Majesty's future."

"[A] charmer of a first novel. . . . This Elizabeth is delightful, slyly funny company. You'll never look at the real one the same way again."

"Poignant and sweet, MRS QUEEN TAKES THE TRAIN is a comic study of the British class system, an unusual testament to the possibilities of friendship outside normal comfort zones and an affirmation of the humanity within all of us."

"A delightful read, a bit of fiction (the train journey) set into nonfiction (everything else), and a sly look at how the monarchy is changing along with—or maybe two beats behind—the rest of Britain."

"A witty, contemporary story of the Downton Abbey-esque tensions between servants and employers, the young and the old, and tradition and modernity."

"This book is the perfect cup of tea for the year of the Queen's Diamond Jubilee. Give it to lovers of all things British. It's also a good bet for fans of Alexander McCall Smith."

"Kuhn explores not only the queen's inner life, but the Downtown Abbey style-tensions between servants and royals, the old guard and the new. . . . Royal watchers and students of class alike will enjoy this smart. . . tale."

"Kuhn's first novel ought to find an avid readership among the filmgoers who flocked to The King's Speech and The Queen. . . . An affectionate, sympathetic but also unstinting look at the woman inside the sovereign."