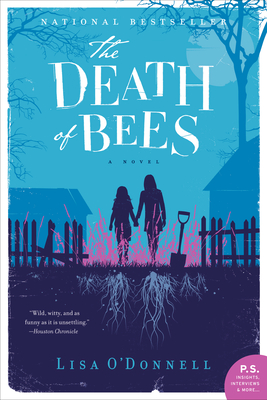 The Death of Bees
A Novel
Paperback

* Individual store prices may vary.
Other Editions of This Title:
Digital Audiobook (3/23/2020)
Hardcover (1/2/2013)
January 2013 Indie Next List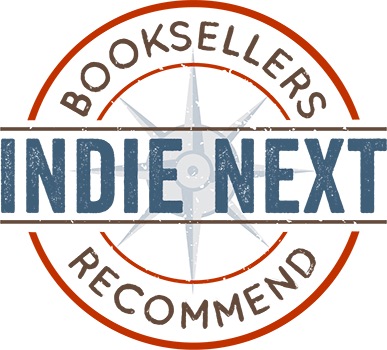 "Beginning with two children who bury their parents in their garden, The Death of Bees had me hooked from page one. Streetwise teen Marnie and her younger, socially awkward, violin prodigy sister find their parents dead and attempt to cover up their deaths to avoid foster care, with both help and hindrance from some surprising sources. Told from the point of view of multiple characters, this lively, suspenseful, and darkly hilarious tale transfixed me from gruesome start to wonderfully satisfying finish. Brilliant, delightful, and thought provoking!"
— Carol Schneck Varner, Schuler Books & Music, Okemos, MI
View the List
Description
A riveting, brilliantly written debut novel, The Death of Bees is a coming-of-age story in which two young sisters attempt to hold the world at bay after the mysterious death of their parents.
Marnie and Nelly, left on their own in Glasgow's Hazlehurst housing estate, attempt to avoid suspicion until Marnie can become a legal guardian for her younger sister.
Written with fierce sympathy and beautiful precision, and told in alternating voices, The Death of Bees by Lisa O'Donnell is an enchanting, grimly comic tale of lost souls who, unable to answer for themselves, can answer only for each other.
Praise For The Death of Bees: A Novel…
"In this first novel she pulls off the unusual pairing of grisly and touching."
— New York Times

"O'Donnell walks a fine line, describing appalling events without ever allowing the novel to lose its warm heart....The Death of Bees is that rare thing: a family-values black comedy."
— Christian Science Monitor

"Wild, witty and as funny as it is unsettling. The Death of Bees is really about the strength of sisters, the sparkle of imagination and how even the most motley of half lives can somehow coalesce into a shining whole."
— Houston Chronicle

"O'Donnell's finely drawn characters display the full palette of human flaws and potential. Told in the alternating voices of Marnie, Nelly, and Lennie, this beautifully written page-turner will have readers fretting about what will become of the girls."
— Booklist (starred review)

"[A] chiller told in three voices which will intrigue readers to the last pages…O'Donnell has done a masterful job of sketching her characters…The end is largely unexpected and highly dramatic, but at the same time is the perfect ending to this chilling tale…[a] brilliant book."
— Examiner (Northern California)

"With characters and voices the remind me of other strong debut novels (like Fates Will Find Their Way and Vaclav and Lena), this book will appeal to readers who like a strong voice, dark humor, and compelling story lines told in a literary yet accessible way."
— Publishers Weekly

"Lisa O'Donnell, an award-winning screenwriter, grabs the reader from the get-go..."
— Fort Worth Star-Telegram

"The author brilliantly paints the characters' best traits through the eyes of the other characters, and their worst traits through their own voices."
— RT Book Reviews

"O'Donnell's wildly original debut examines the intricacies of betrayal and loyalty within one family and their effects on two vulnerable young girls…With a gritty but redemptive take on family and the price of secrets, O'Donnell's debut will be well-received by fans of mainstream literature and Scottish noir mysteries alike."
— Shelf Awareness

"The sisters and Lennie narrate alternating chapters, moving the story along at a fast clip....The difference between the sisters in terms of personality and maturity puts them at odds despite their shared fear of discovery. But their resilience suggests hope for their blighted lives."
— Publishers Weekly (boxed review)

"In more ways than the first line, The Death of Bees reminds me of Donoghue's Room. Maybe it's because both authors originated from the United Kingdom. Maybe it's because both stories carry a darkness brightened only by the innocence of the main characters.
— Spencer Daily Reporter

"The quirky characters and thrilling plotlines will leave readers anxious to find out what will become of the girls. This poignant, compelling, and hopeful tale teaches readers that a desperate situation can always be alleviated by reaching out to others."
— The Hub

"This is a sweet, funny book filled with two sister's unrelenting love for each other and their determination to stay together at all costs…it is a good read and if you are interested in being taken on a crazy ride, this is the book for you."
— Bibliophage

"As a gothic novel and a psychological look at the effects of trauma, it had verve and nerve…O'Donnell knows how to keep a reader engaged, and her sympathy -- and hope -- for her characters tempers what could have been a sordid tale."
— Columbus Dispatch

"Quirky characters with distinct voices enliven this sometimes grim and often funny coming-of-age story in the vein of Karen Russell's best seller Swamplandia! O'Donnell's debut is sure to be a winner."
— Library Journal

"An unusual coming-of-age novel that features two sisters who survive years of abuse and neglect....The author's experience as a screenwriter is most definitely apparent, as the reader always hears the voices and can visualize the dramatic, sometimes appallingly grim scenes. Recommended."
— Kirkus Reviews

"The Death of Bees is completely addictive. A beautiful and darkly funny story of two sisters building a fantasy within a nightmare."
— Alison Espach, author of The Adults

"The Death of Bees is compelling stuff, engaging the emotions from the first page and quickly becoming almost impossible to put down."
— Herald (Scotland)

"As the action reaches a feverish climax…dark comedy is replaced by nerve-shredding tension…the reader is thoroughly caught up in the emotional trials and tribulations of two unlikely heroines….Warm without being cozy, explicit without being shocking, and emotive without being schmaltzy…a powerful coming-of-age tale…"
— Scotsman

"This vibrantly-imagined novel, by turns hilarious and appalling, is hard to resist."
— Daily Mail (London)

"Mixing The Ladykillers with Irvine Welsh's The Acid House… O'Donnell adeptly balances caustic humour and compassion."
— Guardian

"The Death of Bees steadily draws you into its characters' emotional lives."
— Financial Times

"The most original and incredible piece of writing I've come across in years."
— Helen Fitzgerald, author of Dead Lovely

"Warm without being cozy, explicit without being shocking, and emotive without being schmaltzy . . . a powerful coming-of-age tale."
— Scotsman

"We loved this novel and think you will, too…The Death of Bees gives us one of the most memorable protagonists in recent fiction."
— Ladies' Home Journal, Book Club
Harper Perennial, 9780062209856, 336pp.
Publication Date: October 22, 2013
About the Author
Lisa O'Donnell's debut novel, The Death of Bees, was the winner of the Commonwealth Book Prize. She won the Orange Prize for New Screenwriters for her screenplay The Wedding Gift. She lives in Scotland.
What was your initial reaction reading these few paragraphs? What did it tell you about the person who wrote it? How does the prologue set the tone for the story that follows?
Talk about the title. What does "The Death of Bees" signify?
What were your first impressions of Marnie and Nelly? Would you call them typical fifteen- and twelve-year-old adolescents? Compare them with other children, both those you may know as well as the girls' classmates and friends. Did your impressions of the sisters change over the course of the novel?
Contrast Marnie and Nelly. How do they see themselves, each other, and the world around them? What accounts for the things they see differently? How would each fare without the other? Marnie explains that Nelly is "just not like other people and can't fake it, which is more than can be said about me. I've been faking it my whole life." Why does she believe this about herself? How is Marnie faking it?
How do their parents' deaths affect the girls? Is Marnie right to keep their deaths a secret? Why does she do this? Are her instincts about adults and the system correct?
Think about their parents, Gene and Izzy. What kind of parents—and people—were they? Do you think they loved their daughters? If so, why did they behave as they did? What did the girls learn about life from them? How much was Izzy's background influential in who she was as an adult? Why are Marnie and Nelly so different from their parents?
If it were possible, do you think we should have laws determining who can have children and who cannot? Why do some people have children when they cannot or do not want to take care of them? How might the girls be different if they had been born to different parents?
What role does class play in the story? Several of Marnie's friends come from more privileged backgrounds. What are they and their parents like? How does class often blind us to reality?
Describe Lennie and his role in the girls' lives. How has his past shaped his life? What draws him to Marnie and Nelly? Why does he notice them and why does he care? What about the girls' other neighbors—why don't they care? Is Lennie a good paternal figure, and if so, why? What does he give the girls that Izzy and Gene did not? What do the girls think about Lennie? Why do they trust him? Why does the fact that he cares for them scare Marnie?
What role does Vlad play in Marnie's life? Describe their relationship. What do they offer each other? What do you think of Vlad? Is he a good person?We hear about Vlad before we meet him. How does what we first learn about him color our impressions?
What happens when Robert T. Macdonald appears? What is his relationship to the girls? What does he want from them? Why are both Marnie and Lennie suspicious of Robert? Has he really changed, as he professes?
The novel is told from the viewpoints of three characters: Marnie, Nelly, and Lennie. Why do you think the author chose this form of narration? How does it add to the unfolding story? How might it be different if it had been told from one of the three viewpoints?
Would you say the book had a happy ending? What do you think will happen to the girls in the future? What about Robert and Vlad?
What drew you to read (or suggest) The Death of Bees? Did it meet your expectations? Were the characters and the situation believable? Did you have a favorite character, and if so, why?
What did you take away from reading The Death of Bees?
Read "Secrets Buried in the Yard: A Story of Sisters, Survival, and Salvation" by Reading Group Choices' Neely Kennedy for discussible topics and themes!