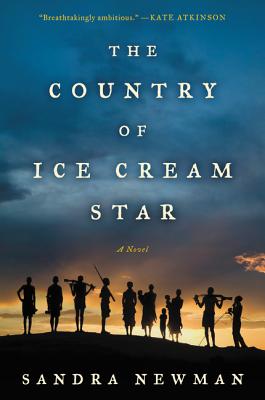 The Country of Ice Cream Star (Paperback)
Ecco, 9780062227119, 592pp.
Publication Date: November 24, 2015
Other Editions of This Title:
Digital Audiobook (6/15/2015)
Digital Audiobook (6/15/2015)
Digital Audiobook (6/15/2015)
Hardcover (2/10/2015)
Compact Disc (6/16/2015)
MP3 CD (6/16/2015)
Compact Disc (6/16/2015)
Hardcover (11/10/2014)
* Individual store prices may vary.
February 2015 Indie Next List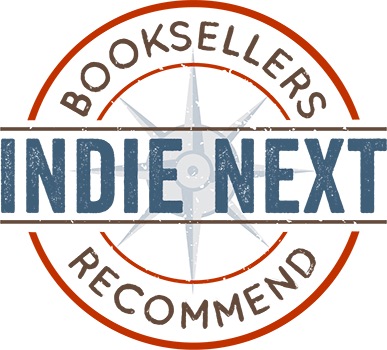 "Newman drops the reader into a small tribe of scavengers, hunting and thieving out a meager survival in the woods of Massachusetts, approximately 80 years after an unnamed plague has wiped out most of the U.S. population. The world Newman creates is original, richly detailed, and compellingly realized, including the patois in which the story is told. At turns violent, romantic, funny, and touching, The Country of Ice Cream Star wraps an exploration of power, American institutions, race, and human nature into a ripping, twisting, and turning post-apocalyptic tale that is epic in scope and achievement."
— Matt Nixon, The Booksellers at Laurelwood, Memphis, TN
View the List
Description
In the aftermath of a devastating plague, a fearless young heroine embarks on a dangerous and surprising journey to save her world in this brilliantly inventive dystopian thriller, told in bold and fierce language, from a remarkable literary talent.
My name be Ice Cream Fifteen Star and this be the tale of how I bring the cure to all the Nighted States . . .
In the ruins of a future America, fifteen-year-old Ice Cream Star and her nomadic tribe live off of the detritus of a crumbled civilization. Theirs is a world of children; before reaching the age of twenty, they all die of a mysterious disease they call Posies—a plague that has killed for generations. There is no medicine, no treatment; only the mysterious rumor of a cure.
When her brother begins showing signs of the disease, Ice Cream Star sets off on a bold journey to find this cure. Led by a stranger, a captured prisoner named Pasha who becomes her devoted protector and friend, Ice Cream Star plunges into the unknown, risking her freedom and ultimately her life. Traveling hundreds of miles across treacherous, unfamiliar territory, she will experience love, heartbreak, cruelty, terror, and betrayal, fighting with her whole heart and soul to protect the only world she has ever known.
Guardian First Book Award finalist Sandra Newman delivers an extraordinary post-apocalyptic literary epic as imaginative as The Passage and as linguistically ambitious as Cloud Atlas. Like Hushpuppy in The Beasts of the Southern Wild grown to adolescence in a landscape as dangerously unpredictable as that of Ready Player One, The Country of Ice Cream Star is a breathtaking work from a writer of rare and unconventional talent.
About the Author
Sandra Newman is the author of The Only Good Thing Anyone Has Ever Done, which was short-listed for the Guardian First Book Award. She is also the author of the novel Cake; the memoir, Changeling; How Not to Write a Novel, an irreverent how-to guide with Howard Mittelmark; and The Western Lit Survival Kit. She lives in New York.
Praise For The Country of Ice Cream Star…
"What an astonishing achievement… I can't remember when I last read something so original or sophisticated or emotionally engaging or so breathtakingly ambitious."
— Kate Atkinson, author of Life After Life

"A richly detailed dystopian epic… This suspenseful, provocative tale is The Hunger Games meets Lord of the Flies and The Walking Dead, only much, much better."
— Booklist (starred review)

"This literary dystopia inhabits a fully imagined, remarkably inventive universe with its own bizarre rituals and language."
— Library Journal

Newman's novel is ambitious, taking on race, sex, class, religion, politics, and war all at once. What sets the work apart is its unapologetic narrator, whose fantastically unbridled, wholly teenage point of view renders each page a pleasure to read."
— Publishers Weekly (starred review)

"This literary dystopia inhabits a fully imagined, remarkably inventive universe with its own bizarre rituals and language... the patient reader will be intrigued by the poetic prose and captivated by the exploits of Ice Cream Star."
— Library Journal

"Newman's story is inventive, her characters memorable… Praiseworthy for its solid efforts at worldbuilding…"
— Kirkus Reviews

"A treat, full of supple metaphors and rhythmic lyricism… This is an obvious candidate for Hunger Games-hungry Hollywood to pluck out the linguistic heart that makes it special. Take a look before that happens."
— Daily Telegraph (London)

"Stylish and accomplished"
— The Independent on Sunday

"What sets [this book] apart from its rivals is the extraordinary, blistering insistence of its language...As the momentum builds... raw, addictive lyricism develops...By the last page I was emotionally battered but euphoric: the book had held me so effectively hostage that I felt I had Stockholm syndrome."
— The Guardian

"As inventive as it is captivating"
— Independent

"Entertains with its relentless energy and wild inventiveness"
— The Times (London)

"A brave new/old world that delivers on multiple levels, especially Ice Cream Star's alluring language"
— The Observer

"An extraordinary dystopian novel, fizzing with energy and linguistic inventiveness"
— Scotsman

"Eighty years in the future, a plague kills everyone 20 and older. Now the world is run by children who must do the impossible: find a cure, stay alive, and (as far as we're concerned) reanimate the dystopia genre."
— O, the Oprah Magazine, Ten Titles to Pick Up Now

"Newman's story is inventive, her characters memorable… Praiseworthy for its solid efforts at worldbuilding…"
— Speakeasy, Wall Street Journal

"Probably the Next Divergent… The unique dialogue (there's no adults to teach them proper English, after all) and quick pacing make it an engrossing, thrilling read."
— Self

"A dystopian thriller set in the aftermath of a plague that kills those over the age of 20. When 15-year-old Ice Cream Star's brother begins to show symptoms of the disease, she embarks on a dangerous journey for the rumored cure."
— Buzzfeed, 27 Of The Most Exciting New Books Of 2015

"Sandra Newman's novel The Country of Ice Cream Starmakes the Hunger Games seem wimpy."
— Wall Street Journal, Speakeasy

"[W]hat makes the novel so fascinating - and, yes, so challenging - is the language Newman has created for Ice Cream and the way we see this disease-ravaged world through her eyes."
— Washington Post

"It's a remarkable creation, an approximation of an English whose evolution failed to be nurtured past adolescence and then ossified with new rules and structure in place."
— The Onion, A.V. Club

"[H]aunting and heartbreaking...this is an epic about love and hope that will inspire--and probably be screening at a movie theater near you in the next few years."
— VanityFair.com

"A bold, linguistically adventurous dystopia... historically and politically compelling in its view of a future haunted by disease and death. Yet Newman manages to imbue her heroine with a hope and resiliency that will surpass the ravages of a woebegone time.
— Shelf Awareness

"The voice Newman has created is bold and lyrical and, better still, complete - belonging to her pulp universe alone... I have almost never seen an equal to the beauty she finds in words...I hear more Shakespeare in Ice Cream's cadence than I do anything else."
— NPR

There's so much compacted into [Ice Cream Star] that narrowing it down to just one element is impossible. Yet in any description of the book, one thing must be made clear: that Ice Cream Star, despite its post-apocalyptic setting, is not your typical dystopia. It's so, so much scarier."
— Bustle.com

"The Country of Ice Cream Star is a bold, ballsy, ambitious novel that will get you thinking (and talking) differently about literature and the world."
— Tweed's

"[An] incredibly ambitious linguistic undertaking, yet Newman manages to maintain the consistency of this dialect over the novel's nearly 600 pages. Even more impressively, after only a few pages the language begins to seem natural and... reveals its potential to be intensely lyrical and expressive."
— Harvard Crimson

"The Country of Ice Cream Star is in many ways a classic story, craftily refold and made contemporary…The Country of Ice Cream Star builds towards a powerful, horrifying, and beautifully-written climax, one that's epic in scope but also feels intensely personal."
— New York Times Book Review

"[The Country of Ice Cream Star] weaves geography, race, gender, sexuality, and religion into a gripping narrative... the complexity of the story and the larger questions it raises about the inherently violent and self-serving nature of mankind linger long after the final page."
— Bust Magazine

"The Country of Ice Cream Star is fresh, dark, and wholly unpredictable at every turn. Let the film rights' bidding war begin."
— Daily Beast

"This remains one of the most beautiful books I have read this year - the one I champion everywhere."
— NPR, Best Books of 2015

"Written in a post-apocalyptic patois, Newman's... haunting story 'makes us confront the undeniable fact that the citizens of the future will be forced to repeat the history we're making today,' Andrew Ervin said here."
— New York Times Book Review, Paperback Row

"This heartfelt, compelling tale of a post-apocalyptic world populated by young people is challenging to get through--partly because of the unusual hybrid language used throughout--but readers who persevere will be richly rewarded."
— Washington Independent Review of Books, 13 Best Books of the Year

"Newman's richly imagined future world is inhabited almost entirely by African American children and teens who are immune to a deadly virus--and whose complex, slang-evolved patois makes this sweeping epic both fascinating and challenging to read."
— Washington Post, Notable Fiction Books of 2015

"A little like Hanya Yanigihara's A Little Life, this is a big book that, while not always an easy read, immerses you in its world in a way that's not easily forgotten."
— Slate, The Overlooked Books of 2015

"The post-apocalyptic trend is going strong, and Country of Ice Cream Star is one of the most original spins on the disaster-obsessed subgenre."
— Minnesota Public Radio, MPR News, Top Fiction Picks of 2015

"When Newman's novel hit shelves earlier this year it seemed destined to dominate the conversation due to her masterful work capturing the titular character's unique voice... If you're looking for a dystopian SF novel unlike anything else, this is the one."
— Barnes & Noble, Sci-Fi & Fantasy Blog, 7 Unjustly Overlooked 2015 SF/F Books

"In this haunting novel's postapocalyptic world, a plague kills everyone before they reach age 20. Fifteen-year-old Ice Cream Star sets out to change that."
— People, New in Paperback
or
Not Currently Available for Direct Purchase