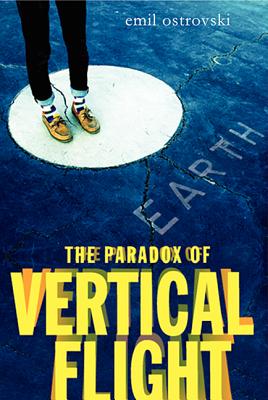 The Paradox of Vertical Flight (Hardcover)
Greenwillow Books, 9780062238528, 272pp.
Publication Date: September 24, 2013
* Individual store prices may vary.
Description
Hilarious, deeply moving, mind-bending, original, romantic, and surprising, this debut teen novel by Emil Ostrovski will appeal to fans of John Green, Chris Crutcher, and Andrew Smith. Gary Shteyngart, author of the New York Times bestseller Super Sad True Love Story, says: "Do yourself a favor and get inside a car with Emil Ostrovski immediately! The Paradox of Vertical Flight is an amazing road trip. You're in for one heck of a ride." An Indie Next Pick!
On the morning of his eighteenth birthday, Jack Polovsky kidnaps his own baby, names him Socrates, stocks up on baby supplies at Walmart, and hits the road with his best friend, Tommy, and with the baby's mother, Jess. As they head to Grandma's house (eluding the police at every turn), Jack tells baby Socrates the Greek myths—because all stories spring from those stories, really. Even this one. By turns funny, heart wrenching, and wholly original, this debut novel by Emil Ostrovski explores the nature of family, love, friendship, fatherhood, and myth.
"Shares a sense of humor and philosophical bent with such YA authors as John Green and Chris Crutcher. But the story and likable characters are Ostrovsky's own, a delightful mix of quirky, intelligent, naive, well-intentioned, and just plain dumb teens. A delightful success."—ALA Booklist
Praise For The Paradox of Vertical Flight…
"Do yourself a favor and get inside a car with Emil Ostrovski immediately! The Paradox of Vertical Flight is an amazing road trip. You're in for one heck of a ride."

"The Paradox of Vertical Flight has all the elements of a great read: funny, eloquent, deep, suspenseful. If you like books that are quirky and thoughtful, irreverent and touching, this book is for you."

"The Paradox of Vertical Flight is a wonderfully quirky story about discovering the meaning of life when you least expect it: witty, smart, and exuberant. Emil Ostrovski is a talented writer to watch."

"The Paradox of Vertical Flight is a funny, smart, whimsical, compelling read. Emil Ostrovski takes us on a journey we haven't been on before, and entertains us the entire way. A new great fresh voice."

"An eccentric road trip . . . Amiable meanderings through ancient Greek philosophy are the novel's heart and soul. Channeled by a talented, millennial author. these age-old conundrums of good and evil, fate and free will feel fresh and urgent."

"On Jack's 18th birthday, two majoy events occur: he considers attempting suicide and he learns that his ex-girlfriend Jess has just given birth to his baby. What follows is a philosophical journey of self-discovery. . . . A moving and quirky tale . . . A whip-smart debut."

"Shares a sense of humor and philosophical bent with such YA authors as John Green and Chris Crutcher.…But the story and likable characters are Ostrovsky's own, a delightful mix of quirky, intelligent, naive, well-intentioned, and just plain dumb teens.…A delightful success."
or
Not Currently Available for Direct Purchase