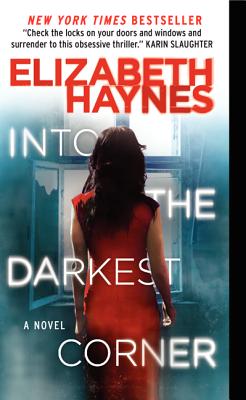 Into the Darkest Corner (Paperback)
A Novel
Harper, 9780062239426, 416pp.
Publication Date: August 27, 2013
* Individual store prices may vary.
July 2012 Indie Next List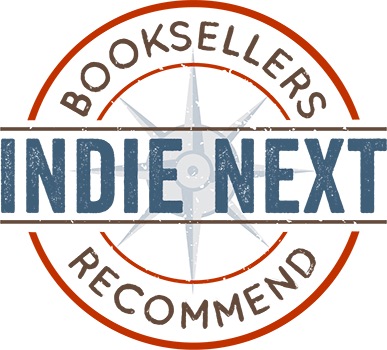 "Catherine Bailey was a vibrant and outgoing young woman until she met Lee - the one she though was her dream man. After a devastatingly abusive relationship that almost killed her, she became a complete introvert, driven by OCD and scarred by PTSD. Just as she begins a new relationship with her wonderfully understanding neighbor and makes progress dealing with her compulsions, she starts seeing Lee out of the corner of her eye and things in her apartment start feeling out of place. Has he returned, or is she imagining things? A brilliant and exciting thriller!"
— Nichole McCown, Bookshop Santa Cruz, Santa Cruz, CA
View the List
Description
When young, pretty Catherine Bailey meets Lee Brightman, she can't believe her luck. Gorgeous, charismatic Lee seems almost too perfect to be true. But what begins as flattering attention and spontaneous, passionate sex transforms into raging jealousy, and Catherine soon discovers that Lee's good looks hide a dark, violent nature. Disturbed by his controlling behavior, she tries to break it off and is stunned when her friends don't believe her. Isolated and driven into the darkest corner of her world, a desperate Catherine plans a meticulous escape.
Four years later, Lee is behind bars and Catherine—now Cathy—is trying to build a new life in a new city. The trauma of the past still haunts her. Then Stuart Richardson, her attractive new neighbor, moves in. Encouraging her to confront her fears, he sparks unexpected hope and the possibility of love and a normal life.
Until the day the phone rings . . .
About the Author
Elizabeth Haynes is a former police intelligence analyst, a civilian role that involves determining patterns in offending and criminal behavior. She is the New York Times bestselling author of Into the Darkest Corner, Dark Tide, Human Remains, and, most recently, Under a Silent Moon, the first installment of the Briarstone crime series.
Praise For Into the Darkest Corner: A Novel…
"Harrowing."
— New York Times Book Review

"A highly suspenseful and cleverly-crafted psychological thriller….Haynes masterfully teases out the disturbing details, which involve a Jekyll and Hyde boyfriend. If you're a fan of cinematic showdowns you won't be disappointed, but it's also the quietly powerful moments in Haynes's narrative that resonate."
— Erin Kodicek, Amazon.com

"In this violent, gripping suspense novel, a woman with obsessive compulsive disorder lives in fear of her unstable, stalker ex-boyfriend."
— Wall Street Journal

"A sexy psychological thriller…. Anyone looking for a suspenseful read this summer at the beach, pick up Into the Darkest Corner."
— John Searles, Weekend Today Show

"Gripping psychological thriller. . . . Haynes puts the reader into Bailey's mind and the result is a grim, dark and extremely difficult story. The feelings of isolation and helplessness ooze off the page. . . A compelling first novel."
— Associated Press

"Check the locks on your doors and windows and surrender to this obsessive thriller."
— Karin Slaughter, author of Fallen

"A chilling page-turner."
— Booklist

"This intense, gripping account of domestic violence and its aftermath is utterly unputdownable. A stunning debut."
— S.J. Watson, author of Before I Go to Sleep

"A harrowing psychological thriller….A terrifying and convincing portrayal of an abusive relationship and a damaged woman's heroic attempts to recover from it."
— Publishers Weekly, starred review

"A chilling, page-turning read, which charts domestic violence without flinching and portrays OCD with insight and compassion."
— Rosamund Lupton, author of Sister

"A scary and superbly written debut thriller."
— Library Journal, starred review

"Into the Darkest Corner is a gripping page-turner that will suck you in from the first scene and not let you go you until it reaches its stunning conclusion."
— Chevy Stevens, author of Never Knowing and Still Missing

"Gripping."
— The Guardian

"Fantastic."
— Newbooks Magazine

"Chilling."
— The Book Case, 20 summer standouts

"A tour de force début novel that is both creepily disturbing and yet beautifully rendered."
— Sam Millar, New York Journal of Books

"Unforgettable."
— Kathleen Heady, Deadly Suspense magazine

"Haynes is a master at building tension to unbearable heights, and her thorough and thoughtful exploration of the psychological fallout of abuse adds a unique layer to the story….Into the Darkest Corner is a terrifying thriller."
— BookPage

"Gripping….A compelling first novel."
— Jeff Ayers, Associated Press

"This mind-bending thriller will give you chills as you follow a young woman who is trying to escape her ex-boyfriend - and her own demons."
— Cosmopolitan

"A gripping psychological thriller....A terrifying cautionary tale of modern relationships."
— Miami Herald