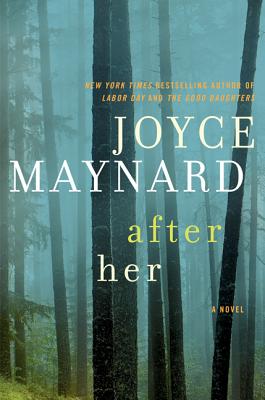 After Her (Hardcover)
A Novel
William Morrow, 9780062257390, 320pp.
Publication Date: August 20, 2013
Other Editions of This Title:
Digital Audiobook (8/19/2013)
Paperback, Large Print (8/20/2013)
Paperback (4/22/2014)
Pre-Recorded Audio Player (9/15/2013)
* Individual store prices may vary.
September 2013 Indie Next List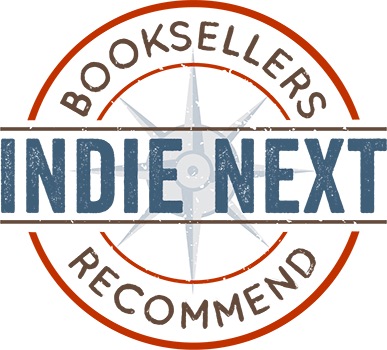 "Loosely based on a true Marin County, California murder case in the late 1970's; part thriller, part love story, and part family narrative. Two young inseparable sisters enjoy spending their school vacation time on the mountain near their home until a series of murders intrude on their games, bringing a danger and division into their lives. A masterful piece of storytelling with bits of humor to offset the suspenseful emotions; ending thirty years later with a promised vindication. -Carol Hicks, Bookshelf, Truckee, CA"
— Carol Hicks, Bookshelf At Hooligan Rocks, Truckee, CA
View the List
Description
The New York Times bestselling author of Labor Day and The Good Daughters returns with a haunting novel of sisterhood, sacrifice, and suspense.
I was always looking for excitement, until I found some . . .
Summer, 1979. A dry, hot Northern California school vacation stretches before Rachel and her younger sister, Patty—the daughters of a larger-than-life, irresistibly handsome (and chronically unfaithful) detective father and the mother whose heart he broke.
When we first meet her, Patty is eleven—a gangly kid who loves basketball and dogs and would do anything for her older sister, Rachel. Rachel is obsessed with making up stories and believes she possesses the gift of knowing what's in the minds of people around her. She has visions, whether she wants to or not. Left to their own devices, the sisters spend their days studying record jackets, concocting elaborate fantasies about the mysterious neighbor who moved in down the street, and playing dangerous games on the mountain that looms behind their house.
When young women start turning up dead on the mountain, the girls' father is put in charge of finding the murderer known as the "Sunset Strangler." Watching her father's life slowly unravel as months pass and more women are killed, Rachel embarks on her most dangerous game yet . . . using herself as bait to catch the killer. But rather than cracking the case, the consequences of Rachel's actions will destroy her father's career and alter forever the lives of everyone she loves.
Thirty years later, still haunted by the belief that the killer remains at large, Rachel constructs a new strategy to smoke out the Sunset Strangler and vindicate her father—a plan that unexpectedly unearths a long-buried family secret.
Loosely inspired by the Trailside Killer case that terrorized Marin County, California, in the late 1970s, After Her is part thriller, part love story. Maynard has created a poignant, suspenseful, and painfully real family saga that traces a young girl's first explorations of sexuality, the loss of innocence, the bond shared by sisters, and the tender but damaged relationship between a girl and her father that endures even beyond the grave.
About the Author
Joyce Maynard is the author of eight previous novels, including To Die For, Labor Day, The Good Daughters, and four books of nonfiction. Her bestselling memoir, At Home in the World, has been translated into sixteen languages. She lives in California.
Praise For After Her: A Novel…
"[Maynard] weav(es) a knotty tale of family secrets, told in the alternating voices of her likable main characters."
— Entertainment Weekly on THE GOOD DAUGHTERS

"The Good Daughters shows Maynard's strengths once again—particularly in vivid descriptions of farm life, geographies, and relationships of all kinds. Passions and psychological changes in a character over time ring most true."
— Providence Journal

"Absorbing."
— More Magazine on THE GOOD DAUGHTERS

"An evocative story . . . [Maynard] consistently brings emotional authenticity to the long arc of her characters' lives and to the joy and loss they experience. A profoundly moving chronicle of the primacy of family connection."
— Booklist on THE GOOD DAUGHTERS

"An impressive writer...with a fine sense of time, of place, of humor."
— Buffalo News on THE GOOD DAUGHTERS

"Exquisite . . . . [A] beautifully written book."
— Publishers Weekly (starred review) on THE GOOD DAUGTHERS

"In addition to being a beautiful and engaging story, Maynard deftly captures Dana's struggle to come to terms with her sexuality in the midst of her family's instability. And her relationship with Clarice is one of the strongest in the novel. Highly recommended. "
— AfterEllen.com on THE GOOD DAUGHTERS

"Maynard is a clever storyteller."
— Seattle Times on THE GOOD DAUGHTERS

"Maynard's spare prose packs a rich emotional punch...a can't put-it-down mystery."
— People on THE GOOD DAUGHTERS

"Vividly rendered."
— Tampa Tribune on THE GOOD DAUGHTERS

"[The] story is moving and fast-moving, affirming Maynard's reputation as a master storyteller and showing her to be a passionate humanist with a gifted ear and heart. . . . Maynard illuminates the human experience."
— People (Four Stars)

"an uplifting story told by a boy who is just beginning to understand what life is all about."
— St. Petersburg Times

"Labor Day is suffused with tenderness, dreaminess and love....first and foremost a page-turner...[it] puts back together the world that it destroys....you definitely need to get a box of tissues."
— Newsday

"Dazzling."
— Jules Siegel, San Francisco Chronicle on At Home in the World

"It is a testament to Maynard's skill that she makes this ominous setup into a convincing and poignant coming-of-age tale."
— Washington Post

"Part family reminiscence, part girl detective story, After Her combines the intimacy of one teen's coming-of-age with the suspense of a serial killer mystery. With warmth and redeeming humor, Joyce Maynard delivers the terror and confusion of adolescence."
— Stewart O'Nan, author of Snow Angels and The Speed Queen

"Joyce Maynard's latest novel, After Her, is a suspenseful page-turning mystery, but even more compelling is her memorable portrait of a thirteen-year-old girl and the complicated world she shares with her sister; the intricate details of their life are sometimes hilarious, often heartbreaking, and always endearing."
— Jill McCorkle, author of Life After Life on AFTER HER

"Passionate, profound, and as stunning as a sparking live wire coming slowly and irrevocably toward you, Maynard's latest is nothing short of a masterpiece."
— Caroline Leavitt, New York Times bestselling author of Pictures of You and Is This Tomorrow

"Though you will be tempted, try not to turn the pages of this complex thriller too fast: you will miss a tender elegy, an evocative coming-of-age story, and a tribute to the enduring bonds of sisterhood."
— Christopher Castellani, author of All This Talk of Love on AFTER HER

"An affecting portrait of the relationship between a father and his daughters."
— Booklist on AFTER HER

"Maynard writes great characters and craft a story that will not let you go."
— Bookreporter.com on AFTER HER

"[F]ar from a simple whodunit... [Maynard] deftly conveys that we are never truly safe, but that we can't let fear stand in the way of our becoming who we want to be."
— Real Simple on AFTER HER

"Veteran novelist Joyce Maynard has returned with a coming of age story woven into a serial killer investigation that is both evocative and captivating."
— Seattle Post-Intelligencer on AFTER HER

"Loosely based on the "Trailside Killer" slayings of the 1970s, the story jumps from history into a many-layered exploration of sibling bonds and innocence."
— San Jose Mercury News on AFTER HER

"After Her is a masterful piece of storytelling with bits of humor to offset the suspenseful emotions."
— Shelf Awareness on AFTER HER

"After Her is an excellent novel, dealing deftly and tenderly with a young girl's coming of age and loss of innocence, presenting us with characters as great and as flawed as the people we see every day. Here we have a great author writing at the top of her form."
— 5MinutesforMom.com on AFTER HER
Book Videos
or
Not Currently Available for Direct Purchase