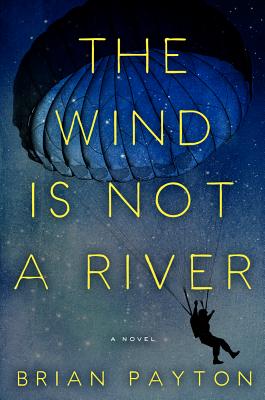 The Wind Is Not a River (Hardcover)
Ecco, 9780062279972, 320pp.
Publication Date: January 7, 2014
Other Editions of This Title:
Digital Audiobook (1/6/2014)
Digital Audiobook (3/18/2014)
Paperback (9/2/2014)
Hardcover, Large Print (5/28/2014)
Pre-Recorded Audio Player (1/1/2014)
Compact Disc (1/7/2014)
Compact Disc (1/7/2014)
* Individual store prices may vary.
January 2014 Indie Next List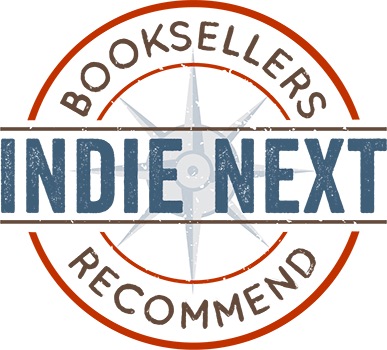 "A grand tale of devotion and adventure set in a forgotten theater of World War II, Payton's new novel is convincingly told. Along with journalist John Easley, the stranded protagonist, readers feel the Arctic wind screaming across Japanese occupied Atta in the remote Aleutian Islands and are swept along by the parallel narrative of Helen, John's wife, as she sets off from her native Seattle in a bold, imaginative effort to locate her missing husband. Compelling!"
— Chris Wilcox, City Lights Bookstore, Sylva, NC
View the List
Description
The Wind Is Not a River is Brian Payton's gripping tale of survival and an epic love story in which a husband and wife—separated by the only battle of World War II to take place on American soil—fight to reunite in Alaska's starkly beautiful Aleutian Islands.
Following the death of his younger brother in Europe, journalist John Easley is determined to find meaning in his loss. Leaving behind his beloved wife, Helen, he heads north to investigate the Japanese invasion of Alaska's Aleutian Islands, a story censored by the U.S. government. 
While John is accompanying a crew on a bombing run, his plane is shot down over the island of Attu. He survives only to find himself exposed to a harsh and unforgiving wilderness, known as "the birthplace of winds." There, John must battle the elements, starvation, and his own remorse while evading discovery by the Japanese. 
Alone at home, Helen struggles with the burden of her husband's disappearance. Caught in extraordinary circumstances, in this new world of the missing, she is forced to reimagine who she is—and what she is capable of doing. Somehow, she must find John and bring him home, a quest that takes her into the farthest reaches of the war, beyond the safety of everything she knows. 
About the Author
Brian Payton has written for the New York Times, the Los Angeles Times, and the Boston Globe. He is the author of two acclaimed works of narrative nonfiction and the novel, Hail Mary Corner. He lives in Vancouver.
Praise For The Wind Is Not a River…
"In this gripping, meditative second novel, Brian Payton explores this nearly forgotten chapter of American history."
— New York Times Book Review

"Exquisite….[Payton] gives us images that are bright and crisp… [and] can write the heck out of Alaska and war…"
— Chicago Tribune

"A haunting love story wrapped in an engaging and unsettling history lesson…Along the way, readers will learn not just about a fascinating and largely forgotten slice of American history, but what it felt like to live through it."
— USA Today

"Powerful… thoughtfully conceived…The pages of this book practically turn themselves… By turns greathearted and grim, "The Wind Is Not a River" probes the reasons for, and the consequences of, the human practice of war...this story may haunt you long after you've put the book down."
— Seattle Times

"Payton crafts a beautiful, heart-inspiring and heart-wrenching tale of love, forgiveness, loneliness, the strength of the human spirit, and the power of faith in God and family. These are not the stories we heard from our parents, but they are believable nonetheless."
— Pittsburgh Post-Gazette

"Set against a meticulously described Alaskan setting, each harrowing or quietly painful minute is portrayed in realistic detail…The book arcs poetically across the distance between Helen and John, drawing out the separation that they (and the reader) can hardly bear."
— BookPage

"Payton, in the loveliest of prose, illuminates a little-known aspect of WWII while portraying a devoted couple who bravely face down the isolation, pain, and sacrifice of wartime."
— Booklist

"This moving and powerfully written novel explores themes of war, life and death, morality, and love in a unique World War II battleground that very few people outside Alaska know about or remember…Payton…has written a suspenseful, beautifully researched title that readers will want to devour in one sitting."
— Library Journal (starred review)

"What a great-hearted, beautifully written, and utterly riveting novel. It has a power that brings to mind the old Greek stories of war, love, and journey."
— Ron Rash, bestselling author of Serena and Nothing Gold Can Stay

"Beautifully written, lyrical and elegiac, The Wind Is Not A River is a novel you must read…John Easley's struggle to survive and his wife Helen's struggle to find him form the most triumphant and heartbreaking love story I've read in years."
— David Vann, author of Legend of a Suicide and Caribou Island

"Not since Cold Mountain have I read such a brilliantly sustained metaphor for our collective guilt and grief, nor such a stirring testament to the redemptive power of love. We need this novel now."
— Wayne Grady, author of Emancipation Day

"...Payton seamlessly blends fact and fiction to tell the story of a lesser-known subject - the Japanese invasion of Alaska's Aleutian Islands during World War - that's equally as meditative and just as informed as his nonfiction…"
— The Oregonian (Portland)