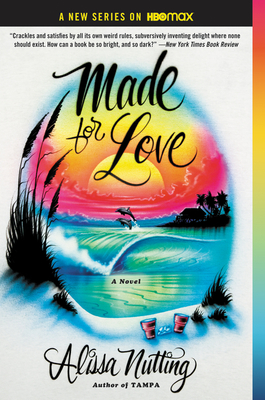 Made for Love
A Novel
Paperback

* Individual store prices may vary.
Other Editions of This Title:
Digital Audiobook (7/3/2017)
Hardcover (7/4/2017)
MP3 CD (7/4/2017)
Compact Disc (7/4/2017)
Compact Disc (7/4/2017)
July 2017 Indie Next List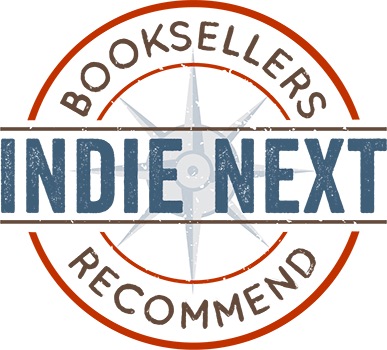 "I don't think I've gotten this much sheer pleasure from a book in a long while. Made for Love is freaking off-the-wall bonkers in the best way. We follow Hazel, a woman on the edge who recently escaped from her top-of-the-tech-world psycho of a husband (whom, she fears, desires to place a chip in her brain so that they may 'meld' consciousnesses), as she battles through hyper-surveillance for a life off the grid. Along the way, she meets a truly delightful cast of characters, gets into some absurd hijinks, and works through the piles of garbage the world has tossed her way. Ditch the jet skis - this is all the summer fun you're going to need."
— Molly Moore (E), Book People, Austin, TX
View the List
Description
Soon to be an HBO Max series starring Ray Romano and Cristin Milioti 

NAMED A RECOMMENDED READ BY
GQ • PopSugar • NPR • Huffington Post • Electric Literature • The New Yorker • Publishers Weekly • New York Magazine • Buzzfeed • Refinery29 • Vulture • Nylon
From the exciting and provocative writer of Tampa, a poignant, riotously funny story of how far some will go for love—and how far some will go to escape it. 
Hazel has just moved into a trailer park of senior citizens, with her father and Diane—his extremely lifelike sex doll—as her roommates. Life with Hazel's father is strained at best, but her only alternative seems even bleaker. She's just run out on her marriage to Byron Gogol, CEO and founder of Gogol Industries, a monolithic corporation hell-bent on making its products and technologies indispensable in daily life. For over a decade, Hazel put up with being veritably quarantined by Byron in the family compound, her every movement and vital sign tracked. But when he demands to wirelessly connect the two of them via brain chips in a first-ever human "mind-meld," Hazel decides what was once merely irritating has become unbearable. The world she escapes into is a far cry from the dry and clinical bubble she's been living in, a world populated with a whole host of deviant oddballs.
As Hazel tries to carve out a new life for herself in this uncharted territory, Byron is using the most sophisticated tools at his disposal to find her and bring her home. His threats become more and more sinister, and Hazel is forced to take drastic measures in order to find a home of her own and free herself from Byron's virtual clutches once and for all. Perceptive and compulsively readable, Made for Love is at once an absurd, raunchy comedy and a dazzling, profound meditation marriage, monogamy, and family.
Praise For Made for Love: A Novel…
"Smart, riveting ... The book begins, and races along, as an antic thriller...Made for Love crackles and satisfies by all its own weird rules, subversively inventing delight where none should exist. How can a book be so bright, and so dark?"
— New York Times Book Review

"[Hazel] is the rare literary heroine in whose company it would be a pleasure to absolutely wreck my life...The book is a total joyride, dizzying and surprising, like a state-fair roller coaster that makes you queasy for a moment but leaves you euphoric in the end."
— The New Yorker

"Bizarre and brutally funny… relentlessly entertaining… Made for Love is a whip-smart critique of our relationship with technology and the ways we connect to other humans."
— Harper's Bazaar

"Provocative and irreverent, Made for Love is an absurdly hilarious musing on love and marriage."
— W Magazine

"Alissa Nutting's Made for Love has to be this summer's most heartwarming novel."
— LitHub

"[A] wacky, hysterical and crazy-compelling story. Virtually every sentence of this book is laugh-out-loud hilarious... With [Nutting's] wit plus the intrigue of the plot, it really is impossible to put down."
— New York Daily News

"Embrace the absurdity in this bonkers romp."
— Cosmopolitan

"Easily one of the funniest books about sex and modern technology you'll read this year."
— NPR.org

"Made for Love will be one of the funniest, most absurd books you'll read this summer....Hilarious, clever, and strikingly original, Made for Love speaks to the absurdity of our societal obsessions with technology and wealth."
— Buzzfeed

"Nutting is the perfect writer to examine this absurdity, and what she's done in Made for Love is remarkable. Let's just put it out there: go read this book."
— The Millions

"As absurd and hilarious as it is poignant."
— Cosmopolitan, "11 Books You Won't Be Able to Put Down This Summer"

"Alissa Nutting has written the most hilarious and downright bananas book of the summer"
— San Diego Magazine

"Easily one of the funniest books about sex and modern technology you'll read this year."
— VICE

"Nutting's uniquely hilarious voice is the perfect guide to this darkly surreal, extremely relatable universe, in which the absurd becomes expected and our own personal hells feel like they've been perversely rendered in neon, airbrushed paint."
— Nylon Magazine

"This is the raunchy, absurd, intelligent romp you've been looking for."
— Refinery 29

"Hilarious...Nutting's smart, ribald, and hugely entertaining new novel provokes many chuckles. Occasionally, she reaches higher, and grants the reader flashes of something truly great: a striking view of the pathetic, that Gogolian, absurdist sublime."
— The Rumpus.com

"Nutting deftly exploits the comic potential of perverse attachments... The novel charms in its witty portrait of a woman desperate to reconnect with her humanity."
— Publishers Weekly, 'Best Summer Books of 2017'

"So blisteringly smart and feverishly inventive that it's difficult to decide which element pins most precisely the absurdity of our present or the terror of our future. This is a novel as frightening as it is hilarious, melding pathos, comedy, and delight as only great satire can."
— Garth Greenwell, author of What Belongs to You

"Alissa Nutting's Made for Love is bizarre and vivid and unexpected and wickedly funny. I promise you will enjoy the ride."
— Jami Attenberg, author of The Middlesteins

"There is no one who negotiates the absurd as vigorously yet poignantly as Nutting. In her second novel…there are sex dolls and a senior citizen trailer park and brain chips and a con man who loves dolphins and still, the story makes sense like a motherfucker. Brilliant, dense, hilarious writing."
— Roxane Gay

"Oh god I just love every page. It's fantastic."
— Lynda Barry, author of One! Hundred! Demons! and The Good Times Are Killing Me

"Alissa Nutting is one of the most daring writers in America. She has the courage and recklessness to look our crazy culture in the eye, laughing as the headlights bear down upon her. This book is hilarious, and deeply sad, and hilarious."
— Dan Chaon, author of Ill Will

"A sly satire of our tech- and prosperity-obsessed society."
— Booklist

"Made for Love is an argument for that wilder life, as dirty and maniacal as it may be, as well as a plea: interrogate functionality, accept the risk in letting humans exist: not as machines or robots or fantasies, but as they desire to be."
— The Fanzine
Ecco, 9780062280596, 320pp.
Publication Date: July 3, 2018
About the Author
Alissa Nutting is an assistant professor of English at Grinnell College. She is the author of the story collection Unclean Jobs for Women and Girls, as well as the novel Tampa.